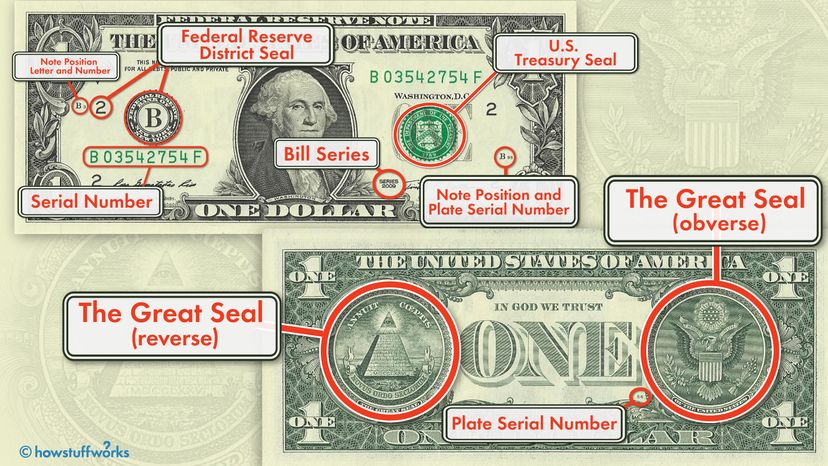 No doubt you're familiar with the U.S. $1 bill. You've likely seen it thousands and thousands of times, and it's probably one of the most recognizable pieces of currency in the world. You may even have a few in your wallet right now.
But how often have you really looked it over and wondered what's behind its design and symbols?
Well for one, they weren't chosen by chance. Like that portrait of George Washington. It hasn't always been on the dollar. The very first legal $1 tender was issued by the United States during the Civil War, and it featured a portrait of then-secretary of the treasury, Salmon P. Chase. Washington didn't get that honor until 1869.
Now what about all those other symbols?