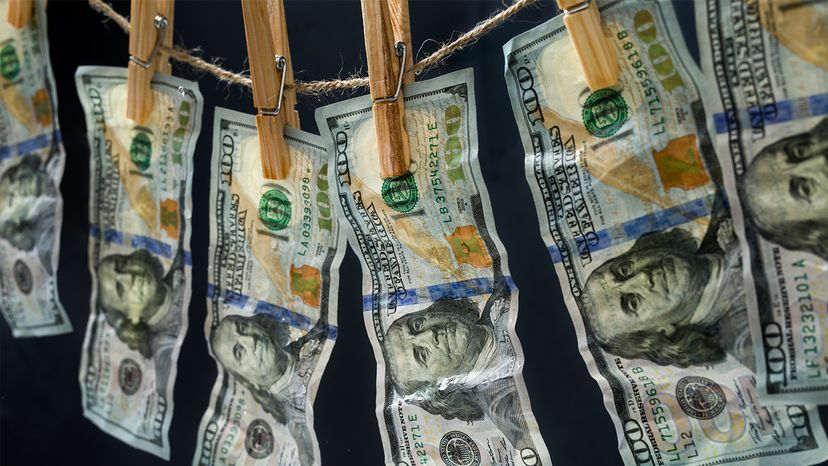 As of September 2018, Paul Manafort, who served at one time as President Trump's campaign chairman, has been found guilty on eight counts of tax and bank fraud. In a separate trial, he will be prosecuted for money laundering. The money laundering charges have to do with a scheme that follows a tried and true method for rinsing the dirt off your treasure. Manafort is alleged to have garnered millions from the former Ukrainian President Viktor Yanukovych. Rather than declare these earnings to the IRS and turn over the taxes due, Manafort is said to have placed them in offshore accounts and then used them to buy expensive real estate in the U.S.
Once he owned the properties, prosecutors say he then used them as collateral to take out millions of dollars in loans from U.S. banks. Since the money was in the form of loans rather than income, he wasn't obliged to pay taxes on it. The old real estate bait-and-switch is a classic mode of cleaning up cash. Money laundering is an ancient felonious practice and Manafort is hardly the first political figure to get himself mixed up in it.
In October 2005, for instance, U.S. congressman Tom DeLay was indicted on money laundering charges, forcing him to step down as House Majority Leader.
Money laundering is a ubiquitous practice. The United Nations Office on Drugs and Crime reckons that somewhere between $800 billion and $2 trillion goes through the rinse cycle every year [source: The Economist]. That's in the neighborhood of 2 to 5 percent of the entire planet's GDP! The rise of global financial markets makes money laundering easier than ever— countries with bank-secrecy laws are directly connected to countries with bank-reporting laws, making it possible to anonymously deposit "dirty" money in one country and then have it transferred to any other country for use.
Money laundering, at its simplest, is the act of making money that comes from Source A look like it comes from Source B. In practice, criminals are trying to disguise the origins of money obtained through illegal activities so it looks like it was obtained from legal sources. Otherwise, they can't use the money because it would connect them to the criminal activity, and law-enforcement officials would seize it.
Money laundering happens in almost every country in the world, and a single scheme typically involves transferring money through several countries in order to obscure its origins. In this article, we'll learn exactly what money laundering is and why it's necessary, who launders money and how they do it and what steps the authorities are taking to try to foil money-laundering operations.