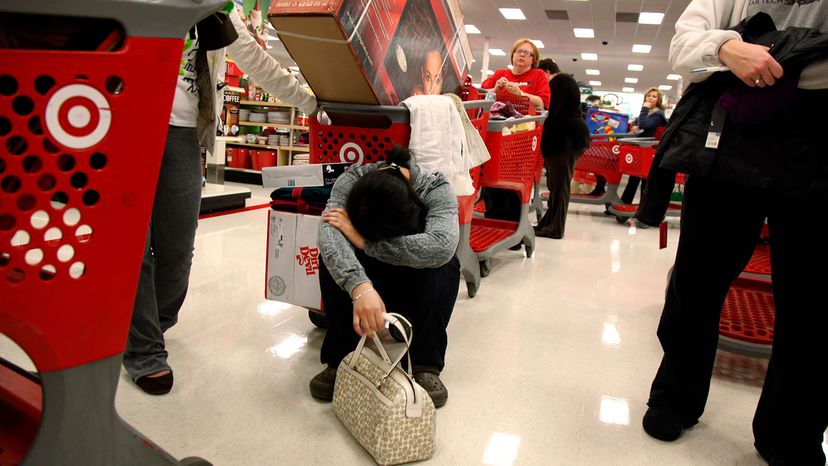 The 4 a.m. chill settles into your bones. You're on a mission, running a well-crafted strategy through your mind again and again. As you visualize the path you'll take into battle, the action draws near. Chuffing warm breath into your hands, you try to stay loose. It's a last-ditch effort to stave off a milieu of emotional and physical states: excitement, fear, adrenaline, fatigue. Now is the time for singular focus.
It's Black Friday.
The line you've been queuing in for the last 45 minutes is starting to morph from orderly to insanity as everyone makes a break for the just-opened store doors. Whether you'll be one of the first few to snag a door prize remains to be seen. It's every shopper for himself. This is war. We're not sure why ordinarily rational Americans lose their minds at the thought of picking up electronics at big discounts on the day after Thanksgiving. Perhaps the lack of sleep and the adrenaline rush from fighting crowds have something to do with it.
Black Friday is not as crazy as it was a decade ago. More shoppers stay home and order gifts online. Stores spread out the deals so that you can get them both before and after Thanksgiving Day. Still, thousands of Americans stand in long lines on Black Friday to get big bargains. We've uncovered 10 fascinating and terrifying Black Friday stories from the past that may make you think twice before doing it.