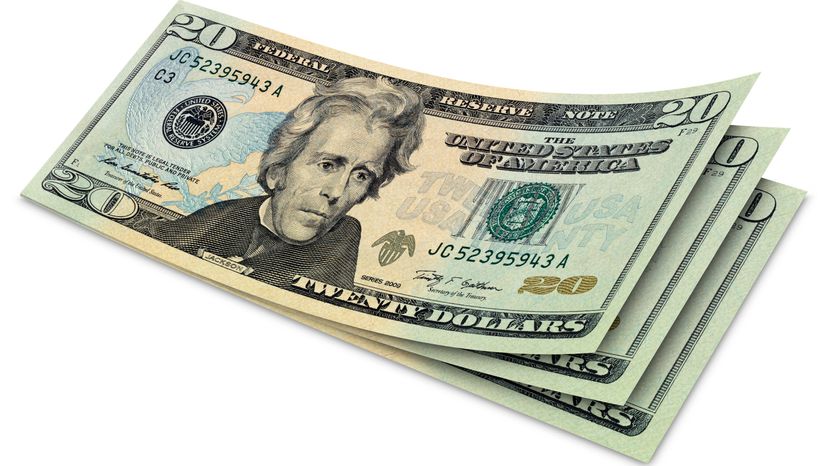 The Federal Reserve System launched a new and improved $20 bill on October 9, 2003. The new bills were put into circulation via the nation's commercial banking system. Complete with new design elements and enhanced security features, the revamped $20 bill is more difficult for counterfeiters to reproduce.
According to the The New Color of Money, the newly designed currency will be "safer because they're harder to fake and easier to check; smarter to stay ahead of tech-savvy counterfeiters; more secure to protect the integrity of U.S. currency."
For almost a year, banks and other businesses and organizations that house or manufacture cash-handling machines and ATMs worked with the Bureau of Engraving and Printing to ensure that their equipment would be compatible with the new currency, but would still be able to handle the older-design bills. The new- and old-design $20 bills will be in use simultaneously until the older notes are gradually removed from circulation with the help of banking institutions and then retired by the Federal Reserve.
T­he $20 note won't be the only bill undergoing an overhaul -- a new $50 bill is scheduled for release in 2004 and a new $100 bill is planned for 2005. Reportedly, new designs for $5 and $10 bills have yet to be determined and are still under consideration. And, as yet, there are no plans for a redesign of $1 and $2 bills.
In this article, we'll take a look at some of the new design elements and security features of the new $20 bill and discuss the interesting approach the federal government has been taking to inform the public about the new note.