The Day of the IPO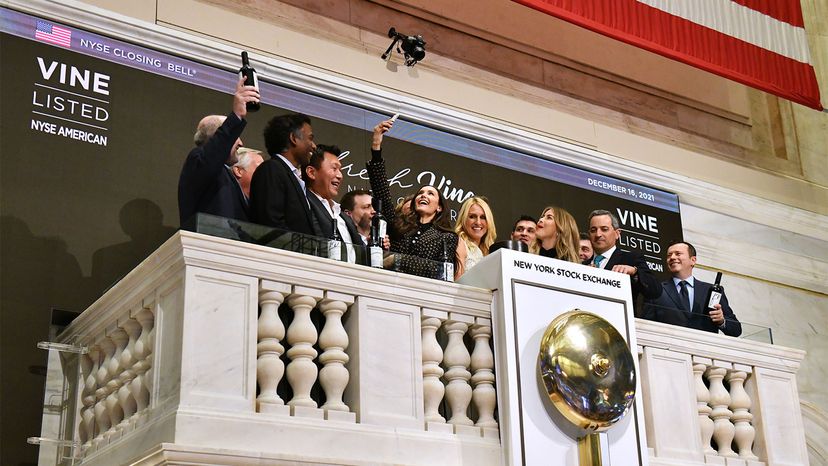 The day before the stocks are issued, the underwriter and the company must determine a starting price for the stocks [source: Hawk]. A target price will have been set early on in the process, but IPOs are rarely stable. Obviously, the higher the price, the more money the company gets; but if the price is set too high, there won't be enough demand for the stocks, and the price will drop on the open financial markets (where the stock will be traded after the initial offering). The ideal stock price will keep demand just higher than supply, resulting in a stable, gradual increase in the stock's price on the aftermarket. This will lead to praise from market analysts, which will in turn lead to increased value down the road.
Who gets to buy the shares during an IPO is a complicated matter. In most cases, your typical, individual investor doesn't get access to these offerings. Instead, the underwriter gets to allocate the shares to associates, clients and major investors of his choosing. Most of the shares will go to institutional investors, which are major brokerage firms and investment banks, and a few high-profile individual investors. These days, some online brokers offer what shares they're able to obtain to smaller-scale individual investors as well [source: Likos].
After the initial offering, the stocks hit the open stock market, where they begin trading at a price set by market forces. IPO stocks tend to trade at a very high volume on that first day – that is, they change hands many times. Many IPOs do poorly, dropping in price the day of the offering. Others fluctuate, rising and then dipping again – it all depends on the confidence the market has in the company, how strong the company is versus the "hype" surrounding it, and what outside forces are affecting the market at the time.
After about a month, the underwriter issues a report on the IPO. This tends to give the stock a slight boost. After 180 days have passed, people who held shares in the company before its going public are allowed to sell their shares.
Related Articles
More Great Links
Sources
Ashford, Kate and Schmidt, John. "What Is An IPO?" Forbes.com. Aug. 25, 2021. (Feb. 5, 2022) https://www.forbes.com/advisor/investing/initial-public-offering-what-is-an-ipo/

Barry, Eloise. "What a Record-Breaking Year For IPOs Tells Us About the Economy." Time.

Fernando, Jason. "IPO." Investopedia. Nov. 30, 2021. (Feb. 5, 2022) https://www.investopedia.com/terms/i/ipo.asp

Federal Reserve History. "The First Bank of the United States." Federalreservehistory.org. (Feb. 5, 2022) https://www.federalreservehistory.org/essays/first-bank-of-the-us

Fidelity Learning Center. "Investing in IPOs and other equity new issue offerings." Fidelity.com. (Feb. 5, 2022) https://www.fidelity.com/learning-center/trading-investing/trading/investing-in-ipos

Goldman Sachs. "A Brief History of Goldman Sachs." Goldmansachs.com. (Feb. 5, 2022) https://www.goldmansachs.com/our-firm/history/a-brief-history-of-gs.pdf

Guzzetta, Marli. "9 of the Most Important IPOs in U.S. History." Inc. (Feb. 6, 2022) https://www.inc.com/marli-guzzetta/ipos-changed-america.html

Hunsaker, Morgan. "IPO Advantages and Disadvantages." IPO Hub. (Nov. 28, 2017) https://bit.ly/3GxQHjc

Investor.gov."Initial Public Offering (IPO)." Investor.gov. (Feb. 5, 2022) https://www.investor.gov/introduction-investing/investing-basics/glossary/initial-public-offering-ipo

Kabir, Useman. "10 Most Successful Tech IPOs of 2021." Yahoo.com (republished from Insider Monkey). Jan. 11, 2022. (Feb. 6, 2022) https://www.yahoo.com/video/10-most-successful-tech-ipos-144210811.html

Killian, Linda, Smith, Kathleen, & Smith, William. IPOs for Everyone. John Wiley & Sons, 2001. 0-471-39915-9.

KPMG. "A Guide to Going Public." KPMG. (Feb. 6, 2022) https://assets.kpmg/content/dam/kpmg/pdf/2015/06/KPMG-A-Guide-to-Going-Public-Interactive.pdf

Krantz, Matt. "How 'Regular Investors' Made Quick 130%-Plus Gains On IPOs." Investor's Business Daily. Dec. 11, 2020. (Feb. 5, 2022) https://www.investors.com/etfs-and-funds/sectors/ipo-stocks-regular-investors-made-quick-130-plus-gains/

Lagorio-Chafkin, Christine. "The Most Fascinating IPOs of 2021." Inc. (Feb. 5, 2022) https://www.inc.com/christine-lagorio-chafkin/most-important-ipos-2021.html

Li, Yun. "Don't be fooled by the 'unicorn' hype this year, most IPOs lose money for investors after 5 years." CNBC. April 3, 2019. (Feb. 6, 2022) https://www.cnbc.com/2019/04/03/dont-be-fooled-by-the-unicorn-hype-this-year-most-ipos-lose-money-for-investors-after-5-years.html

Likos, Paulina. "How to Buy IPO Stock at Its Offer Price." US News & World Report. Jan. 3, 2022. (Feb. 5, 2022) https://money.usnews.com/investing/investing-101/articles/how-to-buy-ipo-stock-at-its-offer-price

Markowitz, Eric and Carter, Nicole. "Facebook Pulls Off Largest Tech IPO Ever." Inc. May 2012. (Feb. 5, 2022) https://www.inc.com/nicole-carter/eric-markowitz/facebook-ipo-price-initial-public-offering.html

Martin, Emmie. "If you invested $1,000 in Apple at its IPO, here's how much money you'd have now." CNBC. Nov. 1, 2018

McCann, David. "16 Years Later, SOX Compliance Continues to Evolve." CFO. Aug. 13, 2018. (Feb. 6, 2022) https://www.cfo.com/accounting-tax/2018/08/16-years-later-sox-compliance-continues-to-evolve/

Mercado, Darla. "An IPO could make these workers wealthy – or leave them holding nothing." CNBC. June 8, 2019. (Feb. 6, 2022) https://www.cnbc.com/2019/06/07/an-ipo-could-make-these-workers-wealthy-or-leave-them-with-nothing.html

Petram, Lodewijk. "The World's First IPO." Worldsfirststockexchange.com. Oct. 15, 2020. (Feb. 5, 2022) https://bit.ly/3LbJMzI

Reuters. "Factbox: The Most Successful IPOs of All Time." Reuters. Nov. 10, 2021. (Feb. 5, 2022) https://www.reuters.com/business/biggest-us-ipos-all-time-2021-11-10/

Roof, Katie. "What is an IPO pop and why do VCs hate it so much?" TechCrunch. Nov. 20, 2017. (Feb. 5, 2022) https://techcrunch.com/2017/11/20/what-is-an-ipo-pop-and-why-do-vcs-hate-it-so-much/

Rosevear, John. "63 Years Later, What Can Investors Learn From Ford's 1956 IPO?" Motley Fool. Jan. 16, 2019. (Feb. 3, 2022) https://www.fool.com/investing/2019/01/16/63-years-later-what-can-investors-learn-from-fords.aspx

Sanders, Holly M. Little guys had good shot in Google IPO. Aug. 20, 2004.

Segran, Elizabeth. "Allbirds' strong IPO suggests investors are on board with sustainable fashion." FastCompany. Nov. 3, 2021. (Feb. 5, 2022) https://bit.ly/3uvaU6Y

Sheffield, Lydia, and Wilks, Jeff. "Overview of an IPO." IPO Hub. Nov. 29, 2017. (Feb. 6, 2022) https://www.ipohub.org/overview-of-an-ipo/

Taulli, Tom. Investing in IPOs. Bloomberg Press, 1999. 1-57660-067-x

U.S Securities and Exchange Commission. "Investing in a IPO." Sec.gov. (Feb. 5, 2022) https://www.sec.gov/files/ipo-investorbulletin.pdf

Van Doorn, Philip. "The 20 best-performing IPOs ft he past three years have returned up to 1,477%." Marketwatch. June 28 2021. (Feb. 5, 2022) https://www.marketwatch.com/story/the-20-best-performing-ipos-of-the-past-three-years-have-returned-up-to-1-477-11624547503

Wang, Echo. "Analysis: U.S. IPO slowdown slams door on tech unicorns looking to cash out." Reuters. Feb. 3, 2022.(Feb. 5, 2022) https://www.reuters.com/technology/us-ipo-slowdown-slams-door-tech-unicorns-looking-cash-out-2022-02-03/

Yahoo News. "Largest IPOs of 2021 struggling as public companies." News.yahoo.com. Feb. 4, 2022. (Feb. 5, 2022) https://news.yahoo.com/largest-ipos-2021-struggling-public-201120407.html