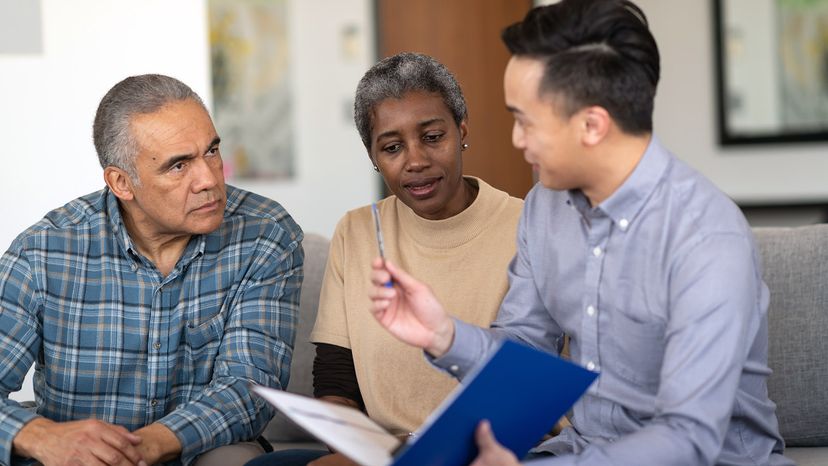 There are many factors that go into determining life insurance premiums.
FatCamera/Getty Images
Nobody wants you to die young. But if you have bought a life insurance policy, at least you can feel somewhat reassured that if death does come unexpected and early, those left behind will be taken care of.
Of course, you're not the only one who is invested in you living a long, healthy life. Your life insurance company is, too. Not because it loves you like your family does; but because it doesn't want to pay out that $500,000 or $1 million death benefit. It sounds cold, but it's how life insurance companies make money.
"Life insurance is a mortality risk assessment," says Jack Dolan, vice president of public affairs at the American Council of Life Insurers (ACLI). "The policy premium is based on the odds of the applicant dying prematurely."
Lots of other things aside from likelihood of dying young go into how a life insurance premium is determined. Here are 10 of the top factors that can affect it.
1. Type and Amount of Policy
There are many different types of life insurance policies that offer different coverage terms, payout structures and investment options. Term life insurance, which provides coverage for a set term — usually 30 or 40 years, when the insured person expects to reach retirement age — is the simplest type of policy and generally has the least expensive premiums.
The premium payments for a permanent or whole life insurance policy are considerably more expensive for the same death benefit. That's because, unlike term life insurance, permanent life insurance comes with a guaranteed death benefit. The company will have to pay that $500,000 chunk of cash at some point, so it needs to try to recoup its money up front.
According to Policy Genius, the premiums for a whole life insurance policy will cost six to 10 times as much as a term life policy for the same death benefit amount.
Another huge factor is the amount of the death benefit. Premiums will be lower for a $100,000 policy than a $1 million policy. A life insurance agent can help you figure out the maximum death benefit you can afford.
2. Your Age
"It's a simple fact of life insurance that the younger you are, the less expensive your life insurance premiums will be," Dolan says.
Again, this is because life insurance is a calculated risk. If you're buying a 30-year term life insurance policy, the insurance company will calculate the odds of you being alive 31 years from now. The younger you are, the greater chance that you'll still be kicking around in three decades.
Therefore, some single people in their 20s decide to buy life insurance even if they have no immediate plans to get married or have children. They want to lock in a low rate early so they can save later when they have a family.
3. Your Gender
Men pay more for life insurance than women. Why? Simple math. Women live five years longer on average than men. That alone makes women a lower life insurance risk than men.
But there are factors other than life expectancy that make men riskier bets than women. Men work more dangerous jobs, have more dangerous hobbies, are more likely to drink and do drugs, climb ladders and drive too fast. Not that every man is a construction worker with a drinking problem, but insurance rates are primarily about averages, not individual cases.
4. Your Health
To get the best rates on life insurance, you'll want to get a medically underwritten policy. This means that the insurance company will send a nurse to your house to take your height and weight, measure your blood pressure, and ask you a series of questions about your physical and mental health.
The better your overall health, the lower your premiums will be. But even if you're not in perfect health — depression, diabetes, heart disease — a medically underwritten life insurance policy is usually a better deal than a "simplified issue" policy that doesn't require a medical exam, because the insurer is taking on a completely unknown risk and will charge you extra for it.
Be honest about your medical history. If you fail to mention a serious diagnosis, prescription or surgery, it could invalidate your policy. It's much smarter to pay a higher premium than to have a death benefit denied due to insurance fraud.
5. Smoking and Tobacco Use
The secret is out — smoking is bad for your health. And not only smoking, but regular tobacco use of any kind. Life insurance companies take smoking and tobacco so seriously that they offer separate rates for tobacco users and non-tobacco users.
According to NerdWallet, a 40-year-old smoker will pay four times as much as a nonsmoker for the same 20-year $500,000 term life insurance policy. To be a considered a nonsmoker, most life insurance companies require you to be tobacco-free for at least 12 months.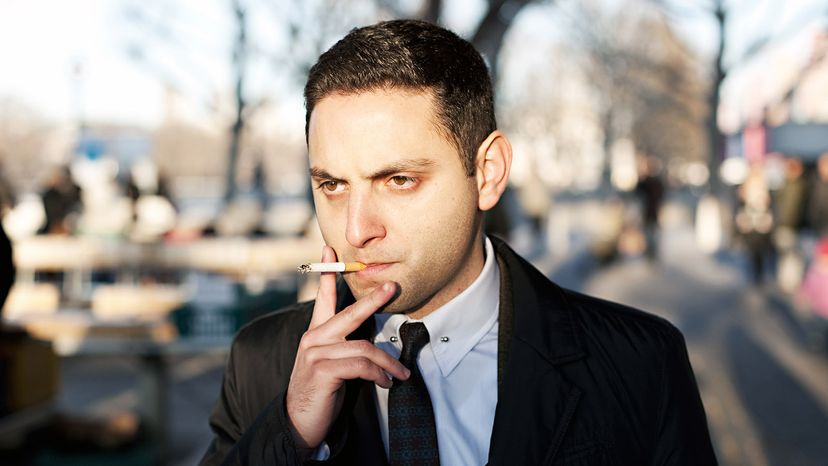 People who smoke, vape or use any kind of tobacco can expect to pay as much as four times more for life insurance than those who don't use tobacco of any kind.
Charlotte Steeples Photography/Getty Images
6. Family Health History
Your health is not only a product of your lifestyle choices, but your genetics. As part of your medical exam, the insurance company will ask for a detailed health history of your immediate family members. If you're a woman and both your mom and your sister were diagnosed with breast cancer, that's going to make you a higher risk. If you're a man and every guy in your family has had a heart attack before age 50, that's going to send up some red flags.
Don't worry, though. Having a spotty family medical history isn't going to disqualify you from life insurance. It's just going to make your premiums higher than someone with less risky genes. But again, failing to be 100 percent honest about serious issues in your family medical history could come back to bite you.
7. Your Occupation
Logging workers and deep-sea fishermen have the two most dangerous jobs in America, but also among the jobs with the most fatalities are airline pilots, garbage collectors and truck drivers. If your occupation is considered risky, you'll definitely pay more for life insurance than a desk-bound office worker.
According to Policy Genius, insurance companies tack on flat fees for high-risk jobs. The fees are between $2.50 and $7.50 for every $1,000 of life insurance coverage per year. So if you have a $500,000 policy with a $2.50 flat fee for a dangerous job, that will add an additional $1,250 per year to your life insurance premiums.
8. Your Hobbies
There's nothing like the thrill of BASE jumping, scuba diving or rock climbing, but you'll pay for all that adventure in life insurance premiums.
The more dangerous the hobby, the riskier you are to life insurers. Similar to dangerous occupations, insurance companies will tack on flat fees for people who regularly engage in known risky behaviors like motorcycle riding, hunting and even recreational boating.
For a $500,000 policy, expect to pay roughly $2,500 more per year if you like to scuba dive or skydive, and $1,500 more per year if you're into rock climbing.
9. Your Driving Record
Life insurers cast a wide net in determining the risk level of their policyholders. One potential red flag is a spotty driving record. If you have a lot of speeding tickets or at-fault collisions in recent years that will raise your rates. A major infraction like a recent DUI could disqualify you altogether.
NerdWallet says that MetLife reserves its best "Elite Plus" rates for drivers who have no more than one moving violation in the past three years.
10. Payment Schedule
A lot of life insurance customers don't know that you don't have to pay premiums monthly. Most companies allow you to make quarterly, twice yearly or annual premium payments. And there's a benefit to moving away from monthly.
"The fewer payments that you can make, the lower the cost will be," Dolan says.
While the savings aren't dramatic, Policy Genius says that the discount for paying annually runs between 2 and 8 percent a year compared with paying monthly.
HowStuffWorks may earn a small commission from affiliate links in this article.