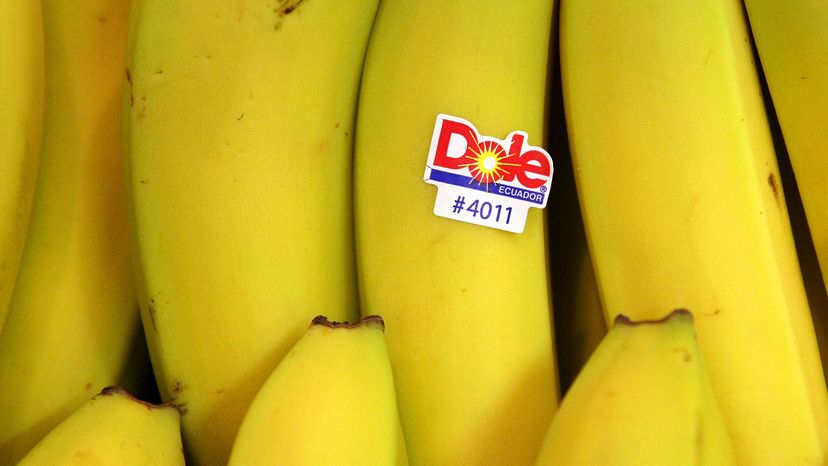 Whenever you grab an apple and prepare to bite into it, you've probably noticed a little sticker attached to the fruit with a row of four or five numbers on it.
That string of digits is something called a PLU, or Price Look-Up code, and its function is fairly simple. It's designed to help supermarkets identify their inventory of fruits and vegetables, and to make it easy for checkout clerks to know what to charge for a particular item, so that you can get through the line and out the door more efficiently.
But that little number also can tell you what specific variety of a particular fruit or vegetable you're going to enjoy — whether it's a Honeycrisp apple or a Shamouti orange, for example — and whether it was grown conventionally or on an organic farm that doesn't use chemical fertilizers and pesticides. The code may also tell you the size of the fruit or vegetable, from small to extra-large.
PLU codes are assigned to particular types of fruit and vegetables by the International Federation for Produce Standards (IFPS), a global organization whose mission is to make sure the supply chain for the fresh produce industry works efficiently.
"PLU numbers indicate the commodity, variety and growing method (conventional and organic) at the point of sale to enable the retailer to charge the correct price for the product," Ed Treacy, vice president of supply chain and sustainability for the Produce Marketing Association, explains via email.
PLU codes can be used two different ways in checkout lines, according to Treacy. "The four or five-digit number can be manually eyed into the cash register or if the PLU sticker has a databar barcode on it, that barcode can be scanned which will be mapped to the corresponding PLU code," he says.