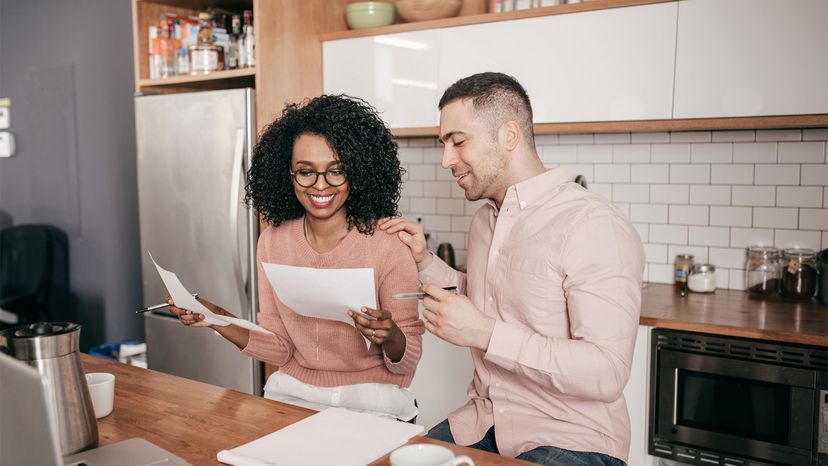 In contrast to a loan, a grant is money that you're given for a specific purpose that you don't have to pay back. The United States government has grants available for all kinds of home improvements. To qualify for one of these grants, you have to show what home improvements are necessary and that you can't afford to pay for the home improvements. Some are only for people over 62 (for instance the Section 504 home repair program.) If you're approved, you'll receive the money and will be able to start renovating your home. Here are some tips on how to apply for a grant [source: Government Grants, Yale].
Locate and contact your local government office. Government representatives there will be able to advise you about eligibility requirements and other necessary criteria for applying for a grant.

Speak to a government representative in your area and demonstrate that you can't afford the work necessary to repair your house. Be prepared to show a bona fide estimate for the work you'd like to have done. It's important to properly document the proposed costs before proceeding. The local government representative will be able to tell you whether you're eligible for a home improvement grant.

Find out how much money is available for each homeowner through the various grant programs. This will help you decide what kind of grant to apply for.

Compile all of the necessary information and contact the correct funding agency to request a grant application. Applications are also available online.

Make sure you include all of the pertinent documentation and required proofs with your completed grant application.

File the application on time -- you don't want to miss the filing deadline.

Be patient. The wheels of the federal government turn very slowly. It can take months to receive an answer. But the waiting will hopefully pay off.
If you don't receive a grant you could also try to apply for a home improvement loan such as the government's FHA 203(K) mortgage insurance.