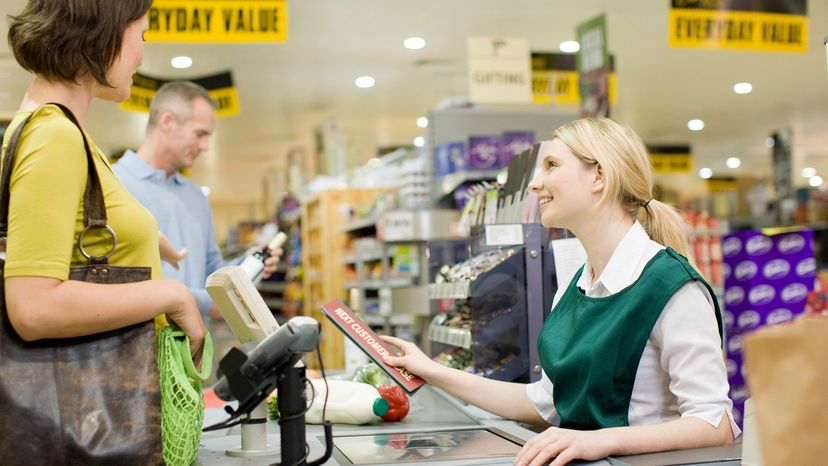 You've seen it at your local supermarket, department store or even on your ride share app. You're asked verbally (or digitally) if you'd like to "round up" your purchase to the nearest dollar with the difference going to a charity. It may not seem like much to hand over an extra 63 cents, so you say yes. But how much do these charities collect and is it worth it?
Checkout charity, as it's called, is not just about community service and warm fuzzies. It's a big business. Engage for Good, an organization devoted to corporate social initiatives, found that in 2020, 76 point-of-sale fundraising campaigns raised more than $605 million in the U.S. Each of these campaigns raised at least $1 million. In 2014, checkout charity raised $422.3 million.
"What companies are hoping for out of checkout charity is that there's a halo effect and that consumers are going to spend more with them because they view the company more favorably," said Joe Waters, founder of Selfish Giving, whom we spoke with in 2018. And the tactic seems to be working. Sixty percent of respondents in a 2016 survey said they felt positive about a company after being asked to donate at the register.
Marketing professor Michael Giebelhausen at Clemson University published a study in 2017 that looked at revenue at a national chain restaurant following the implementation of a checkout charity campaign.
"[Checkout charity] had a statistically significant positive impact on sales," said Giebelhausen in 2018, who credited the economic effect to something marketers call "warm glow."
Everybody wants to see themselves in a positive light, Giebelhausen explained. And when companies give consumers the chance to engage in "prosocial" behavior — like reusing their towels at a hotel to save water, or packing up groceries in an environmentally friendly reusable bag — consumers walk away feeling good about themselves.
In psychological terms, by donating to a checkout charity or reusing a dirty hotel towel, the consumer has earned "moral credit." And once you've earned a little moral credit, you have license to do something that's not as virtuous, like spending money on something frivolous or unhealthy.
"If your business is a 'vice' business," said Giebelhausen, "like fast food or candy, then it's a particularly good combination. Customers who donate feel good about you and then they have these moral credits that they can spend on your products."
Rounding up can even beat asking for a straight donation. For 19 days in 2017, some researchers from North Carolina State collaborated with a local zoo, where the zoo asked patrons of its on-site cafe if they'd like to round up their purchases to the nearest dollar for charity. The results were compared to the campaign the zoo normally ran, which asked patrons to donate an extra dollar at the cafe. The study found that 45 percent of patrons agreed to round up, compared to 18 percent who usually gave a dollar. The zoo also raised 21 percent more money during that 19-day period.