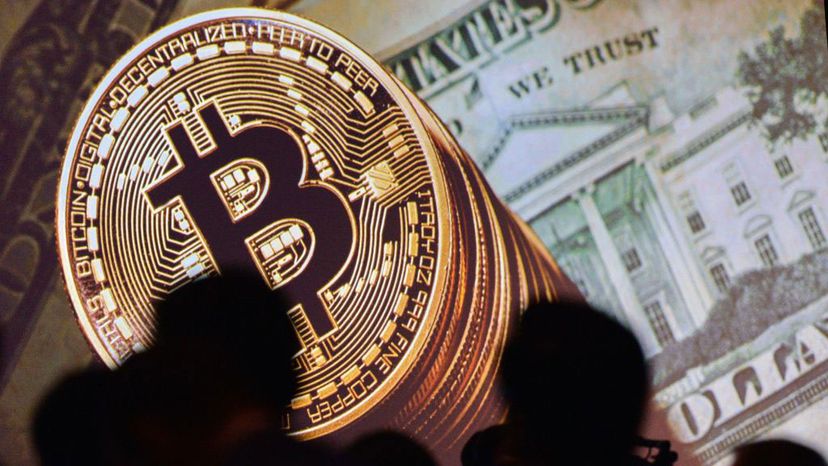 In 2017 alone, the price of a Bitcoin exploded from under $1,000 in January to more than $10,000 in early December, earning the top cryptocurrency a market capitalization of more than $167 billion. The surprise success of Bitcoin has opened the floodgates to a torrent of new cryptocurrencies competing for investor dollars.
Bitcoin is an invisible digital currency (with no physical backing) that can be sent from one internet user to another. It runs on blockchain technology. The blockchain works by recording financial transactions on a shared digital ledger that's encrypted on a peer-to-peer network. Instead of relying on a large financial institution or centralized servers to process payments, the blockchain runs on thousands of computers or "nodes" worldwide. Advanced cryptography keeps financial information secure and largely anonymous, so data breaches are impossible.
The blockchain is being heralded as a world-changing technology that will permanently disrupt the highly centralized (and fee-based) financial system. Investors, eager to get in on the ground floor of this potentially revolutionary technology, are throwing money not only at Bitcoin, but at the more than 1,000 crypto-competitors known collectively as "altcoins" (Bitcoin alternatives). Skeptics are comparing this to the dot-com bubble.
Bitcoin was first released in 2009 by anonymous coders under the pseudonym Satoshi Nakamoto. Critics initially dismissed Bitcoin as a futurist pipe dream — or worse, a boon to black market criminals — but now Bitcoin's underlying technology is being hailed as the future of finance.
Andrew Miller is an assistant professor of electrical and computer engineering at the University of Illinois at Urbana-Champaign and associate director of the Initiative for Cryptocurrencies & Contracts. He thinks the bubble talk is irrelevant. What's more important is that investor speculation is fostering rapid innovation, creating hundreds of "really exciting experiments" in the form of new cryptocurrencies, each with unique functionalities.
"Anyone investing in technology understands that there will be many failures," says Miller. "It seems to be the case with cryptocurrencies that the speculation is funding what is hopefully a really important infrastructure development."