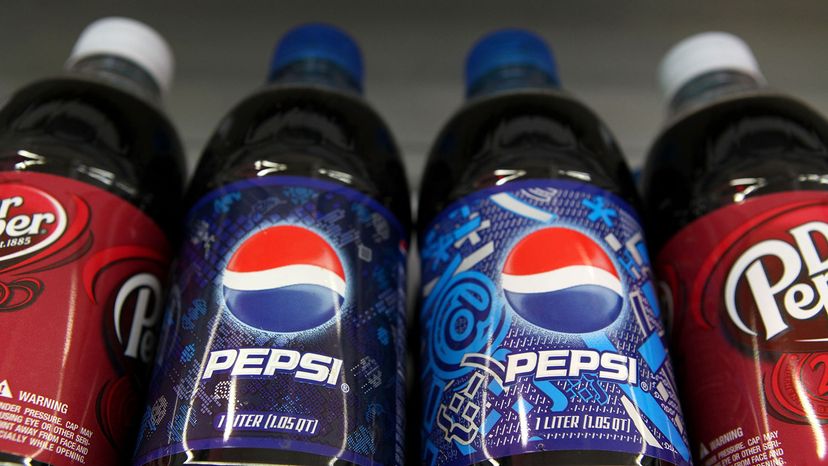 When you stroll through the aisles of your local grocery store in the U.S., have you ever considered this odd fact – your milk is packaged in gallon jugs, while your soda is in 2-liter bottles? Why, in the same country, would two liquids be packaged and distributed using different systems of measurements?
The short but sticky-soda-sweet answer is that this is just one of many examples of America's fractured approach to measurements. And soda's embrace of the liter coincided with a brief window in history when it seemed that the metric system might take over in the U.S. Let's explain.
In the early 1970s, Coca-Cola was selling roughly 10 times as much of its product as Pepsi. Desperate to steal more of Coke's market share, Pepsi began trying to brainstorm a new and eye-catching bottle that could compete with Coke's classic curved bottle.
They got nowhere.
Coke's bottle wasn't just visually distinctive – it also resisted breakage throughout the product's lifecycle, from bottling conveyor belts to vending machines.
Enter John Sculley, a new marketing executive at Pepsi. As he tells it in his book "Moonshot!", his research showed he couldn't come up with a better bottle design, but he did make an interesting discovery – Pepsi drinkers were frustrated because they were always running out of their favorite soda.
Sculley realized that he didn't need a new bottle design. He needed a bigger bottle.
Pepsi asked chemical giant DuPont to come up with a suitable material, and a year later, the plastic 2-liter bottle was born.
Customers would get more of the product they wanted. Pepsi could stop competing head-to-head with Coke (for a time, anyway). And Pepsi would sell greater volumes of its soda, which meant increased revenue. Not to mention, stores wouldn't have to worry about broken glass from careless stockers or consumers.
In a make-or-break marketing moment, Sculley met with Walmart founder Sam Walton to convince him of the 2-liter's merits. As he handed the product to Walton, Sculley purposely dropped the bottle, which bounced, unbroken, on the floor.
Walton was sold. And so was the rest of America. Sculley made bottling history and also rode his 2-liter success all the way to CEO of Pepsi – and later CEO of Apple.