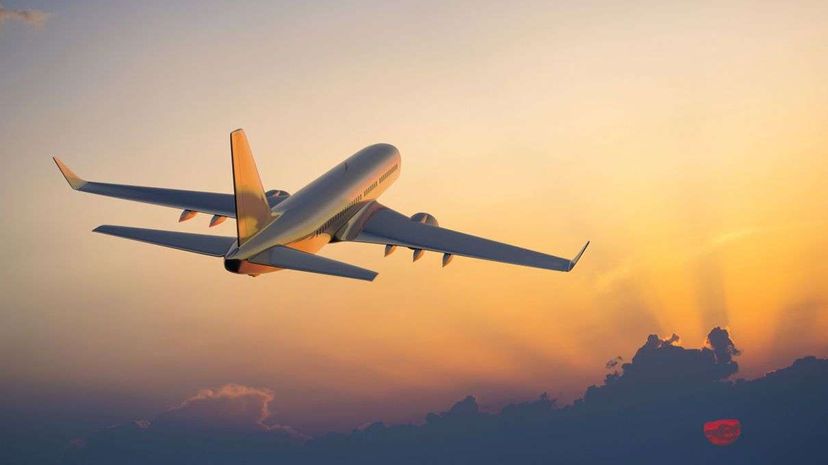 Did you ever fantasize that airline travel could be like binge-watching "House of Cards" or "Orange is the New Black," with an unlimited number of trips for one monthly fee? Well, a startup named OneGo aims to make it that way — though you'll have to be a really frequent flyer to get your money's worth.
The Washington, D.C.-based company, founded by Lithuanian entrepreneur Paulius Grigas, offers an unlimited domestic flights on six carriers — JetBlue, Virgin, Delta, United, American and Alaska Airlines — on more than 700 routes between 76 major airports in the U.S, from Albuquerque to West Palm Beach. The cost? Oh, a single flat fee of $2,950 a month. You can also buy less expensive memberships that allow you to fly unlimited times in just one region of the country — $1,500 a month for 14 airports spread across five states in the western U.S. for instance, or $2,300 monthly for flights to and from 39 East Coast cities.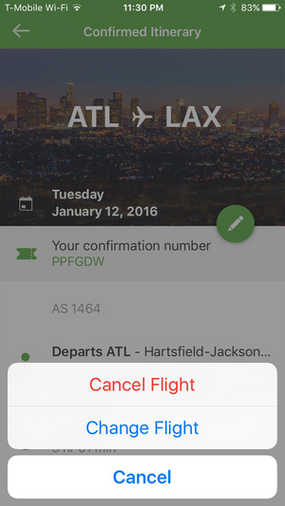 In addition to a one-time $495 setup fee, there are some restrictions: reservations have to be made a week in advance, with changes subject to a $100 fee and cancellations costing an extra $200 apiece. Also, the fee only covers the price of the basic ticket. Baggage fees and optional services as in-flight WiFi aren't included in the membership. So far, the service is available only through an iPhone app, but OneGo spokesperson Dina Binney says the company also plans to offer an Android app and a desktop PC version soon.
Those four-figure monthly fees are considerably heftier than what you pay to satisfy your craving for binge-watching TV shows and if you're an occasional vacation traveler, OneGo obviously isn't for you. It's a service aimed at hardcore business road warriors, the sort who spend so much time in hotels that they probably look for the complimentary mint chocolate on their pillow when they finally get back home.
Binney says the company sees a potentially lucrative market in small- and medium-sized companies who would realize savings and see chance to predict and stabilize their travel costs. "If they're paying a fee to OneGo, they could budget their yearly travel in advance," she says, "in an easy and efficient way."
OneGo also envisions another big attraction to its all-you-can-fly pricing. Companies who pay for OneGo memberships for employees could entice potential hires with the service because personal, non-business trips would be perk that wouldn't cost the business anything extra. If a company is trying to recruit someone, for example, "They can say, 'Whenever you want, you can fly on the weekend to see your mother in Wisconsin, and it won't cost you anything,'" Binney says. "It won't cost the employer anything either. With tech companies trying to one-up each other when it comes to benefits, this could be a really attractive one."
How OneGo will make money itself on this deal isn't yet clear. Binney would only say that the company did intensive research and analyzed the cost of flights across different airlines to figure out how much it needed to charge to make a profit.
But Binney emphasizes that unlike Netflix and other online streaming entertainment providers, who are poaching viewers away from cable and broadcast TV, OneGo isn't aiming to disrupt the airlines — it'll be purchasing tickets from the airlines in place of the companies, just like a conventional travel agency. It may not even take that much business away from existing online travel providers, such as Expedia or Travelocity, since its aim is to capture a very small niche of high-frequency business travelers.
If OneGo is successful, it might finally popularize flat-fee airline pricing, an idea that's been around for decades but has yet to catch on. As this CNN story details, back in the early 1980s American Airlines offered AAirpass, a plan in which fliers could buy unlimited lifetime first-class travel for a $250,000 fee. In the late 2000s, JetBlue experimented with offering three-month unlimited flying passes as well. And Surfair, an airline that provides executives with flights on smaller prop-driven planes to 12 destinations in the western United States, offers unlimited flights for $1,950 a month, plus a $1,000 membership fee.