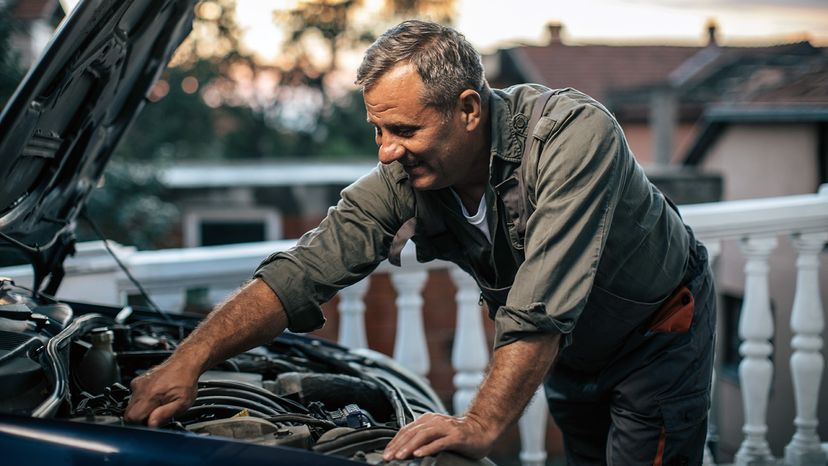 The Massachusetts right to repair law that passed in 2013 requires automakers to provide diagnostic and repair information to consumers and independent shops.
Hirurg/Getty Images
Have you ever tried to work on your own car and run into roadblocks? Maybe parts weren't available at all (or they were ridiculously expensive). Perhaps you couldn't find the information you needed to do a fairly simple repair, even with the internet at your fingertips.
Make no mistake. That was all by design.
Auto manufacturers were deliberately blocking access to information, parts and tools that give owners the ability work on their late-model cars. Why? To ensure car owners had fewer choices for taking their cars for repairs. This has real implications for do-it-yourselfers.
Massachusetts Right to Repair
But a "right to repair" movement, which advocates for a consumers' right to repair and modify products they own, put to end this practice, in the auto industry anyway. The conversation had been ongoing since 2002, when various industry organizations were demanding more access from auto manufacturers, but were getting nowhere.
But the intuitive gained momentum in 2013 when Massachusetts passed the first law in the U.S. ending the practice. The law states that auto manufacturers are required to sell the same diagnostic and repair information to consumers and independent shops. That information was formerly exclusive to franchised dealerships. The information is available now for 2002 and later model year cars. Once the 2019 model years rolled out, that info became available online for a fee, as well.
That was good news for do-it-yourselfers in Massachusetts, but it also got the ball rolling elsewhere. A few months later in January 2014, the Alliance of Automobile Manufacturers and the Association of Global Automakers agreed that the Massachusetts law would be voluntarily upheld across the United States. As a result, everyone in the U.S. (independent garages and consumers) now has fee-based access to auto manufacturers' service websites. Supporters of the legislation said the deal fosters competition and helps lower auto repair bills for consumers.
Why Is Right to Repair Necessary?
Bozi Tatarevic is an automotive writer, mechanic and all-around tech expert with a knack for explaining complicated concepts. Via email, Tatarevic talked about how the automotive right to repair laws work.
"Modern vehicles have a variety of proprietary electronic systems that require manufacturer-specific tools for certain repairs, and while most individuals won't personally work on their own vehicles, they may choose to take the vehicle to an independent shop not owned by a manufacturer-affiliated franchise," Tatarevic says. "Without right to repair laws, manufacturers are not required to provide a way for independent shops to be able to diagnose these systems, which forces consumers to take the vehicle back to the manufacturer-affiliated franchise, or in the case of Tesla, back to the manufacturer for repairs."
If you're wondering why automakers would go to these lengths, it all comes down to money.
"The main issue that automakers had with right to repair legislation is stating that it would cost too much for them to adapt their diagnostic software in order to make it accessible to third parties," Tatarevic explains. "While there is some cost in adapting this software, the likely reality is that the manufacturers are looking out for their franchised dealers and their ability to bring in customers for out-of-warranty repair work."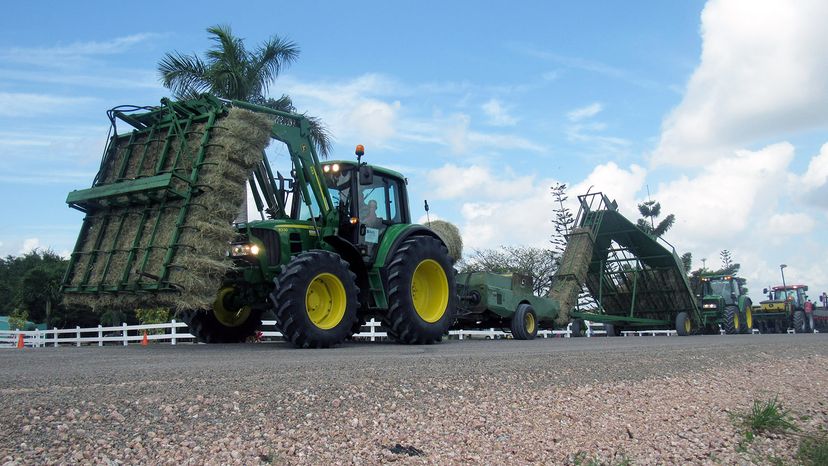 Farmers who may have been repairing their equipment for generations are expressly prohibited from making repairs to any John Deere equipment, like this massive hay baler.
Pixabay
The Future of Right to Repair
Senator Elizabeth Warren (D-Mass.) is well-known for being an advocate of consumer-friendly legislation. And in March 2019, Warren proposed national right to repair legislation, specifically for the agriculture industry. She called it "un-rigging the rules" in her March 27, 2019 Team Warren post on Medium.com:
Farmers should be able to repair their own equipment or choose between multiple repair shops. That's why I strongly support a national right-to-repair law that empowers farmers to repair their equipment without going to an authorized agent.
Corporations like John Deere prohibit farmers from repairing their own tractors, or paying anyone other than an authorized John Deere agent to repair them. That can mean economic ruin for family farmers who have small windows to harvest their products (and who have spent decades repairing their own equipment).
And it's not just big tractors that are impossible to repair. Tech giants like Apple, Microsoft, Samsung and AT&T explicitly block consumers from repairing to their own products.
But not everyone sees right to repair as the solution. Indiana agriculture attorney Todd Janzen compared John Deere tractors to computer software. "A John Deere tractor is slowly becoming more of a software device than a hardware device. As the software component of a new tractor becomes more important than the hardware, the desire to repair will decrease to the point that very few people will care," Janzen wrote in his blog. He added that he expects farmers will one day anticipate the next John Deere operating system more than they will care about buying that new John Deere tractor model.
So the jury is still out on whether a national right to repair law will ever happen. Two organizations, including U.S. PIRG, a consumer rights organization, and The Repair Association, a trade association representing independent repair workers, are pushing hard for one. And while a national law has support from Sen. Warren and Sen. Bernie Sanders (I-Vt.), several other states are still introducing local bills similar to Massachusetts.
As of March 2019, California became the 20th state considering legislation. If California state bill AB 1163 passes, it would close a loophole in California's warranty law and require companies to give consumers access to parts and service information. Georgia, Hawaii, Illinois, Indiana, Massachusetts, Minnesota, Missouri, Montana, North Dakota, Nevada, New Hampshire, New Jersey, New York, Oregon, South Dakota, Vermont, Virginia, Washington and West Virginia also have legislation pending.