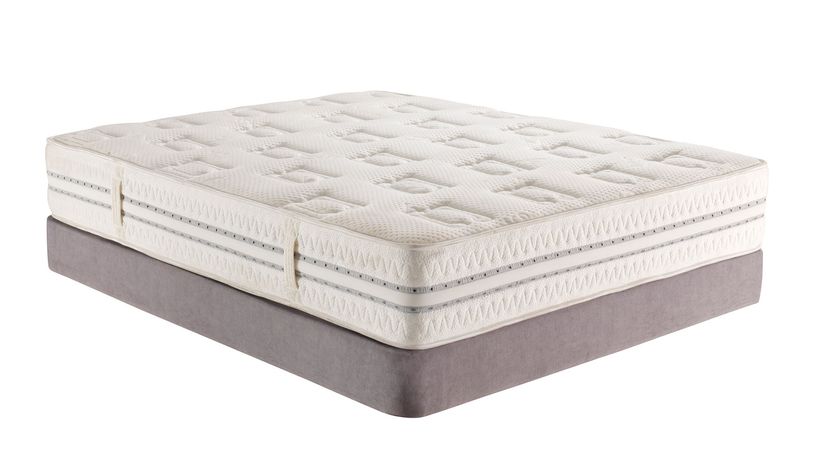 Somewhere along the way, most of us have heard that we're not supposed to remove the tags from our mattresses or pillows because it violates some kind of law. In fact, many mattresses still have tags that say something like, "It is unlawful to remove this tag!" Those tags you find dangling from the end of pillows or at the foot of your mattress are actually there to protect you, the end-user. The main reasons for the tags is to let you know:
That you're buying a new, never-been-used product

What the fill contents of the pillow or mattress are
The reason is that in the late 1800s and early 1900s, mattresses were often sold with unsanitary materials stuffed inside. The label let consumers know what was inside the mattress and prevented vendors from selling the mattresses with the label missing.
According to the U.S. Code, it's only unlawful to remove the tag prior to the sale and delivery of a pillow or mattress to the final consumer. Title 15 - Commerce and Trade, Chapter 2, Subchapter V - Textile Fiber Products Identification, Section 70c - Removal of stamp, tag, label, or other identification Statute (a) Removal or mutilation after shipment in commerce states:
"After shipment of a textile fiber product in commerce it shall be unlawful, except as provided in this subchapter, to remove or mutilate, or cause or participate in the removal or mutilation of, prior to the time any textile fiber product is sold and delivered to the ultimate consumer, any stamp, tag, label, or other identification required by this subchapter to be affixed to such textile fiber product, any person violating this section shall be guilty of an unfair method of competition, and an unfair or deceptive act or practice, under the Federal Trade Commission Act. "
In case you can't find your copy of the U.S. Code, simply look at the tag in question. One of our pillow tags displayed the following text:
"50910180K C
UNDER PENALTY OF LAW THIS TAG NOT TO BE REMOVED EXCEPT BY THE CONSUMER
--------------
ALL NEW MATERIAL CONSISTING OF POLYESTER FIBER
--------------
REGISTRY NO. PA-23841 (KY)
--------------
Certification is made by the manufacturer that the materials in this article are described in accordance with the law."
Once you have purchased a pillow or mattress, it's your right as the "ultimate consumer" to remove the tag. (In fact those words "except by the consumer" were added to the tag to lessen confusion). So, if you've read the label and are good with the contents of your pillow or mattress, grab your scissors and feel free to cut the tags!