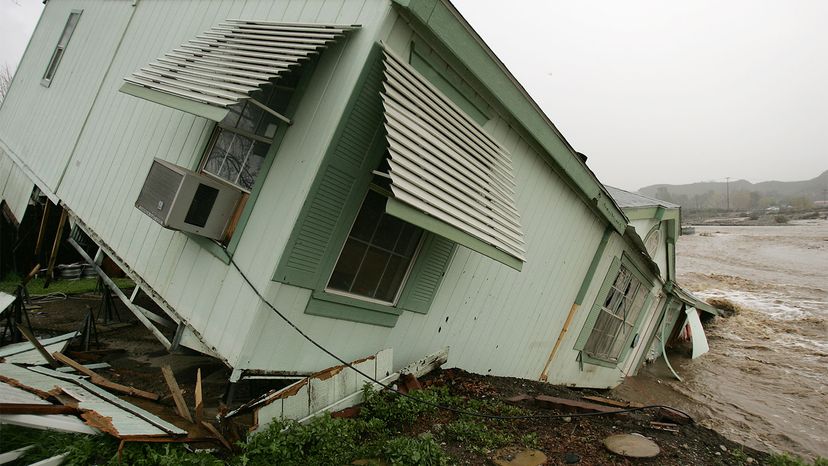 You're not actually required by law to buy an insurance policy on your home, according to the Insurance Information Institute, an industry group that provides information for consumers.
But for most homeowners, it might as well be a requirement. That's because if you want to take out a loan to buy a home, you're most likely going to have to buy insurance.
"Most of the time, a mortgage company will require a buyer to purchase homeowners insurance," Robert Buckel, vice president and product manager for Erie Insurance, explains via email. "The mortgage lender is also listed on the homeowners policy so their interests are protected in the event of a claim."
If you happen to live in a flood zone, you may be required to purchase flood insurance as well, Buckel says. And if you live in an area prone to earthquakes, some lending institutions will require special coverage for that risk as well.
If you buy a co-op or a condominium where you share a structure with other owners, you'll get some protection from the master policy that protects the areas that the residents share, such as the roof, basement, elevator, boiler and walkways, according to this primer from the Insurance Information Institute. (That policy usually is paid for out of your homeowners association fees, as Zacks.com explains.)
Even so, your mortgage lender still will require you to have an individual policy to cover your particular living unit and your possessions.
But even once your home is paid off, you still have an important financial incentive to buy homeowners coverage. Don't forget that you have an investment to protect
"For most people, their home is the largest asset that they own, and it is very important to protect that investment," Tim Bowen, assistant vice president of home operations at MetLife Auto & Home, explains via email.
Not surprisingly, surveys commissioned by the Insurance Information Institute have shown that between 94 and 96 percent of American homeowners have insurance.
HowStuffWorks may earn a small commission from affiliate links in this article.