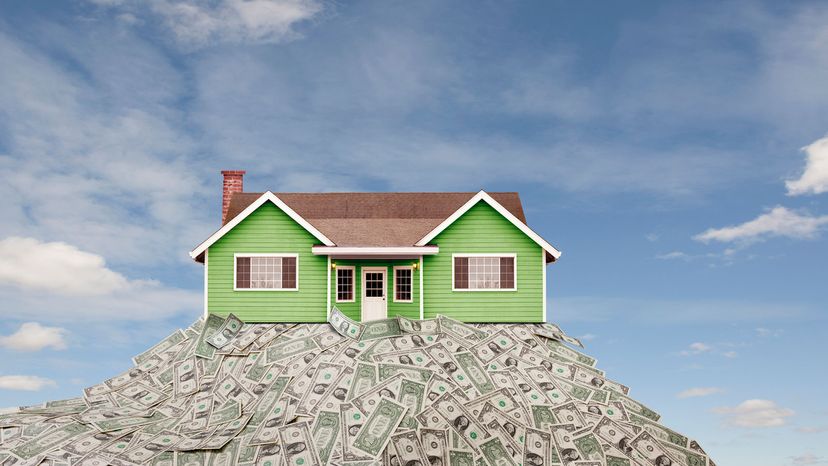 Homeowners often refinance their mortgages when interest rates fall to reduce their mortgage payments and lighten the monthly bill load. But there's a twist on this called cash-out mortgage refinancing where the homeowner refinances the property for an amount larger than their mortgage's remaining balance in order to get some cold hard cash that can be used for other things.
"It's a way to access the equity in your home to do whatever you please," says Tony Garcia, a Los Angeles-based market manager for Wells Fargo Home Mortgage. "A very high percentage of customers are pulling that cash out and using it for various reasons." Indeed, the percentage of "cash-out" borrowers, who had increased their loan balance by at least 5 percent, made up 82 percent of all refinance loans in fourth quarter 2018, according to Freddie Mac. This was the highest percentage since 2006, the heyday of the housing bubble.
So, how does this work? You probably know that home equity is the value a homeowner actually has in a property (the current market value minus any liens). So, if your home is worth $500,000, but you only owe $100,000 on the loan that means you have $400,000 in equity. A homeowner in this situation who pursues a cash-out mortgage refinance can opt to pull some of that equity to take care of other financial business, like consolidating debts, paying off student loans, sending kids to college, funding a wedding, renovating a kitchen or whatever else strikes their fancy.
Although cash-out refinance is a slam-dunk scenario for many, it doesn't come without some caveats. We talked to Michelle McLellan, senior vice president and product management executive of home loans at Bank of America to get her take on the pros and cons of cash-out mortgage refinance.