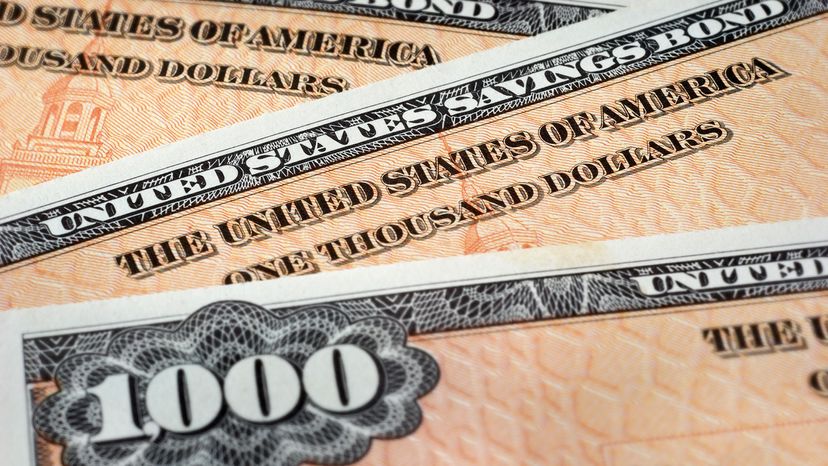 As the stock market continues its depressing spiral into a bear market (marked by significant and prolonged price declines), a lot of investors are exploring new options for their hard-earned cash. Although many people will keep investments in the stock market because, we hope, it'll turn around eventually, others are diversifying into treasury notes and bonds as safer investments. While many people have heard of these investment options, a lot of us aren't too sure what they actually are, how they make money and what the difference is between them, anyway.
Treasury notes and bonds are part of a group of securities used as "debt instruments." According to the U.S. Department of the Treasury, these securities are issued by the agency in order to generate necessary funds to run the federal government. So, if you buy a treasury note or bond you're essentially paying for part of the U.S. government.
One of the first things to know about treasury bonds and treasury notes is that they're less risky than stocks, as they're U.S.-government-backed.
"Treasury notes and treasury bonds can be appropriate for investors seeking income from a high quality investment with a low risk of loss," says Brian Therien, senior fixed income analyst with investment firm Edward Jones. But that reduced risk comes at a price, he explains. "It's still a low return relative to other investments." So, you wouldn't want to put all your money there. "You want to make sure you have an appropriate allocation," Therien says, noting that the investor who allocates too much to treasury notes, for example, might not get the return on investment they need.
The basic difference between treasury notes and bonds is the length of time they must be held. Treasury notes mature in one to 10 years from their issue date. Bonds mature in more than 10 years from their issue date. ("Mature" means that's when an investor gets his money back.) The longer the maturity period, the higher the interest rate.
For the purpose of this article, we'll be talking about Series I Savings Bonds, which are very popular right now. In fact, the Treasury Dept. sold $17.5 billion worth of them for the six months ending in May 2022, compared with $364 million for the entire year of 2020, the Washington Post reported.