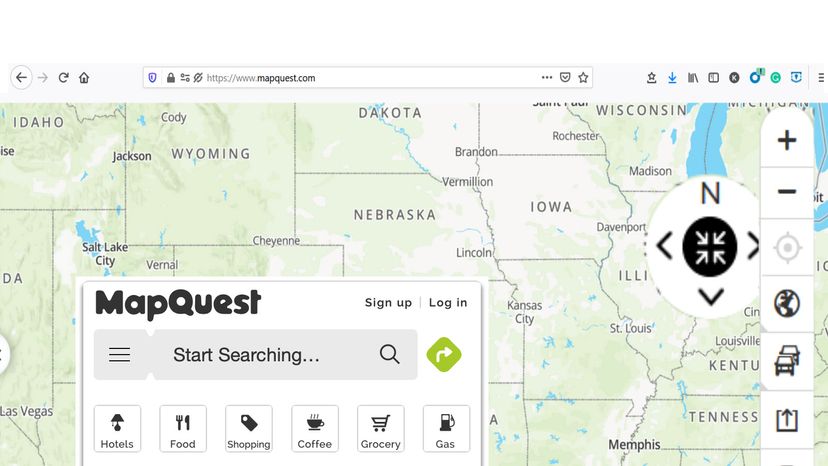 MapQuest created the world's first online mapping and turn-by-turn directions service. It launched back in 1996, almost a decade before Google Maps, and was once so popular and ubiquitous that its brand name was used as a verb. As in, "I don't know how to get to Phil's house. Can you MapQuest the directions and print them out?"
A lot has changed in the online mapping world since the mid-1990s, including the rise of fierce competitors like Google Maps, Waze, Apple Maps and more. But MapQuest is still going strong as a website, a mobile app launched in 2012, and a licenser of its core technology. MapQuest continues to leverage its reputation for accuracy and privacy to serve up directions to millions of consumers and business partners every day.
MapQuest pioneered the geocoding technology and algorithms that first turned satellite imagery and road map data into searchable, turn-by-turn directions. Today, the company continues to refine its routing technology to provide not only the most accurate directions, but also advanced features like maximizing fuel efficiency and viewing real-time traffic cams.
Before we explore the nifty features of MapQuest, let's take a trip back to the early days of the company — when it sold actual paper maps — and learn how MapQuest's domination of the online mapping game was undercut by Google.