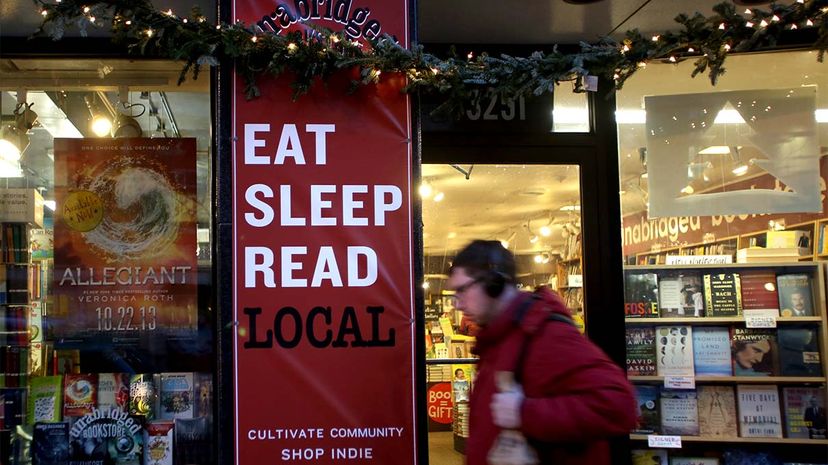 It's called the retail apocalypse. No zombies yet, but thanks to the rising dominance of Amazon and its infinite inventory of inexpensive items (plus free shipping with Prime!), traditional brick-and-mortar stores are struggling to survive. In the last few years alone, dozens of national brands have declared bankruptcy or shuttered their stores altogether, including mall staples like Toys"R"Us, The Limited, Radio Shack, Claire's and Payless.
But one long-dismissed business model has unexpectedly thrived in the Amazon age: independent bookstores.
If the last time you thought about the plight of independent bookstores was the 1998 rom-com "You've Got Mail," you've got some catching up to do. When Meg Ryan and Tom Hanks starred as a boutique bookshop owner (her) and the CEO of a Borders-like big-box chain (him), independent bookstores were poised on the brink of extinction.
Indie bookstores took their first hit in the 1980s with the arrival of mall retailers like B. Dalton and Waldenbooks, which opened new stores at the rate of one per week. The second shock was the dominance of big-box chains like Borders and Barnes & Noble in the 1990s. Then Amazon launched in 1995 promoting itself as the "Earth's Biggest Bookstore," offering a deadly combination of online ordering, huge selection, low prices and convenient shipping.
Between 1995 and 2000, the number of independent bookstores in the United States shrunk by 43 percent. Yes, almost half of all indie bookstores went out of business in five years. No wonder Meg Ryan's character hated Tom Hanks's so much (before she loved him, of course).
But something interesting started to happen around 2008, a year after Amazon released the Kindle, its game-changing e-reader that not only threatened to flatten bookstores once and for all, but also the existence of physical books themselves.
As Harvard Business School professor Ryan Raffaelli explores in a fascinating case study, America's independent booksellers, assisted by the American Booksellers Association, engaged in a coordinated effort to awaken consumers to the value of buying a physical book from a knowledgeable local bookseller.