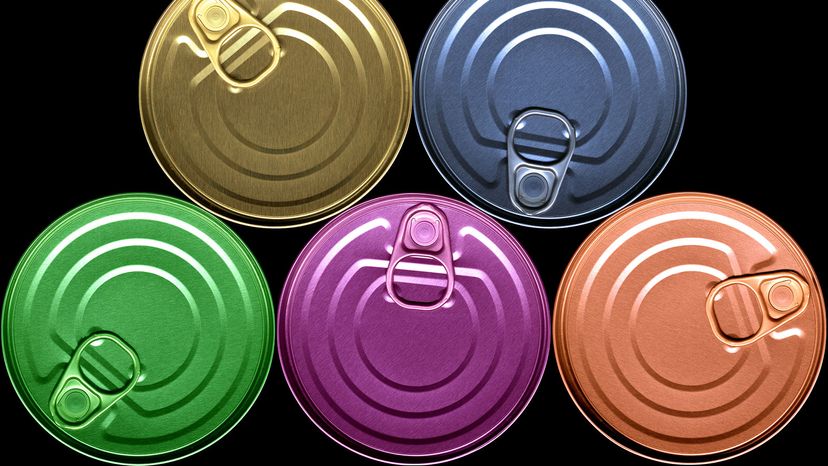 Almost everyone has a can opener available to open a can but it's way more convenient if that can comes with a pull tab. So, why do some cans have them and not others?
The story goes that in 1959, a humble engineer from Dayton, Ohio, named Ermal "Ernie" Fraze was enjoying a family picnic when he realized that he forgot to bring a "church key." A church key is an old-school can opener that, in the era before pull-tab cans, was used to pop two holes in a can of beer.
Fraze searched in vain for something to open his beer and settled on the bumper of his car, which resulted in a messy beer geyser. Always the engineer, Fraze vowed to come up with an invention that would eliminate the need for a church key altogether.
In 1963, Fraze patented the "easy open" lid, a scored aluminum top that could be cracked open and peeled back with a pull tab. Fraze's first customer was Iron City Beer in Pittsburgh, Pennsylvania, which marketed the revolutionary pull-tab technology as the "snap top." Fraze died in 1989, but his company, DRT, is still making its patented easy open "ends" for food and beverage cans.
Tom Crothers has worked at DRT for 40 years, most recently as its VP of sales. We asked him why — nearly 60 years after the invention of the easy open can — only some canned foods come with pull tabs while most still require a can opener.
"I wish all cans had easy open tabs — we'd be even busier," jokes Crothers. "Basically, what it gets down to is a cost issue. Easy open ends are more expensive than 'sanitary ends' [the sealed lids that require a can opener]."