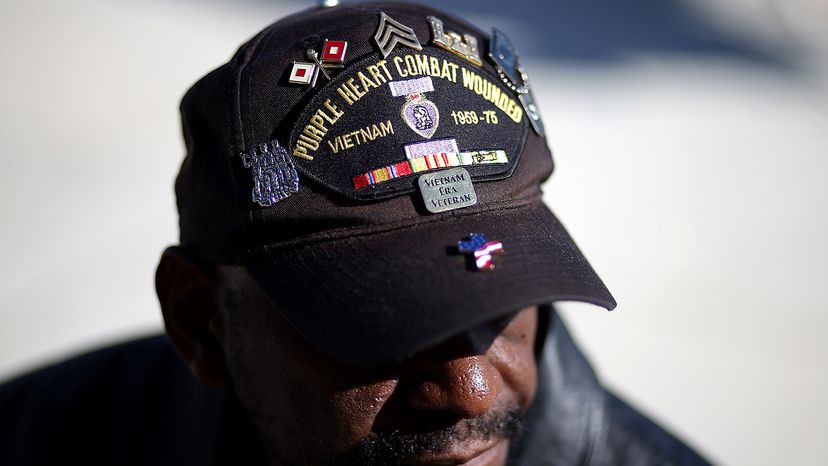 As of 2016, there were 18.5 million military veterans living in the United States, according to a Nov. 9, 2017, release from the U.S. Census. The same release reported that 4 million of those veterans had a disability that occurred during active military service. So, according to those statistics, a little less than one in four veterans is disabled, and while the majority are over the age of 55, many younger soldiers have been added to that list as the war in Afghanistan continues.
As you'd imagine, returning from war and transitioning to civilian life can be incredibly challenging. Adding a disability to the mix can up the difficulty substantially. Civilians can make this transition easier. Many disabled veterans have post-traumatic stress disorder, a condition that can develop after a terrifying event in which the victim is subjected to extreme physical harm or a life-threatening situation [source: NIMH]. The Department of Veterans Affairs told Congress that 940,000 people received compensation benefits related to PTSD.
So what's the best way to help a veteran with PTSD? Point them toward treatment, such as cognitive processing therapy or prolonged exposure, both of which may improve PTSD symptoms. If you're particularly close to the veteran, educate yourself on these therapies and consider getting support for yourself, too. For urgent situations, be aware that there's a crisis line for veterans at 1-800-273-8255. A good place to start may be with the VA's PTSD online coach. Of course, you also can do your part by lending an ear and spending time with disabled veterans who may need someone to talk to.
Those veterans who had a physical injury may need help achieving daily goals that many of us take for granted, such as grocery shopping and taking out the garbage. We can all make a difference by volunteering our help with these everyday chores or even giving a ride. On top of that, those who own businesses can make a huge impact by hiring disabled veterans.
There are also a number of grants set aside to help disabled veterans, particularly for education or housing. Oftentimes, the application process necessary to receive these grants is long and arduous, but the payoff is well worth it. You can help these men and women by assisting them with the process.
Not sure where to start or who to help? Nonprofits like the Wounded Warrior Project assist veterans in myriad ways, whether through career counseling or sponsoring Soldier Ride, a multiday biking trip for veterans. These organizations are happy to have more donations and involvement, and often can match you with an opportunity in your area. You can read about a few more of them next, too.