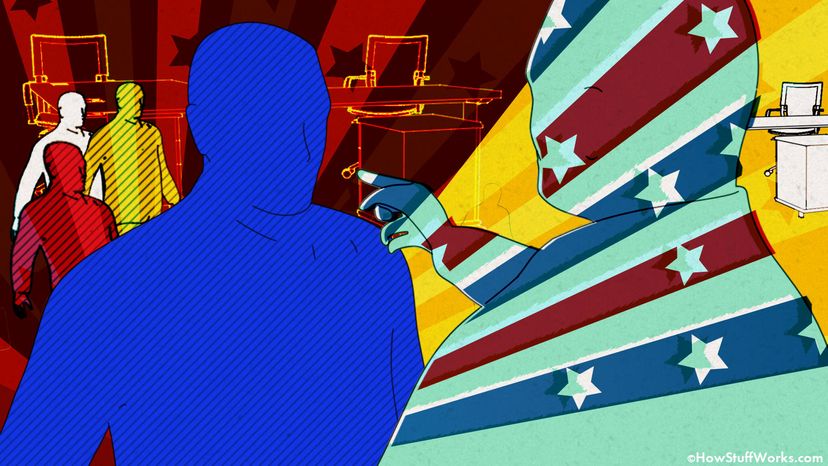 There you are, innocently microwaving last night's left-over burrito in the office kitchen, when a co-worker with polar-opposite political views saunters over and asks with a smirk, "Did you watch the debate last night?"
What are you supposed to do? You know she's itching for a fight — frankly, so are you, after the nonsense her candidate spewed yesterday — but you know how these things always end. You shout past each other for a few minutes, no one changes their mind, and you end up retreating back to your desk with heartburn and cold carne asada.
Politics has always been a touchy subject at work, but now it's become downright toxic. Extreme polarization of the political landscape means that most of us barricade ourselves in likeminded bubbles and only spar with political opponents from the safety of social media.
But the workplace is a unique space. It brings together people from all sorts of different backgrounds and perspectives, and unlike slinging insults with strangers on Twitter, you have to see your co-workers the next day. It's hard to accept a team member's constructive feedback on your sales presentation if you almost came to blows in the break room over immigration policy.
That's why so many people avoid workplace political discussions altogether. According to a survey taken during the heated 2016 presidential campaign season, 79 percent of respondents ranked "co-workers" as the least likely group they'd talk with about politics, even less so than neighbors or complete strangers.
And an October 2019 survey of more than 1,000 workers showed that 66 percent felt that talking politics at work was more common now than five years ago, but only 22 percent thought the conversations were appropriate.
So, where does that leave political discussions at work? Does it mean that work should be a politics-free zone? Or can political conversations, when done right, actually improve workplace culture?