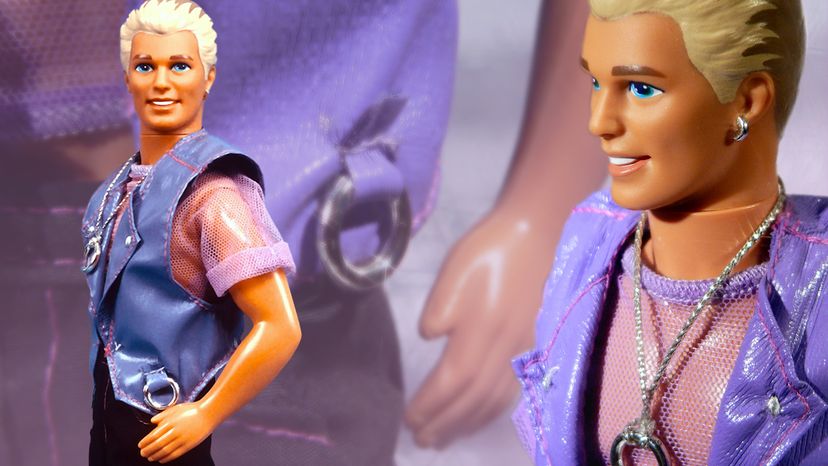 Mattel has been manufacturing its Barbie dolls since 1959. Shortly thereafter, it began producing dolls of Barbie's boyfriend, Ken. Girls really liked Barbie, and the doll became a certifiable cultural force, but Ken dolls never sold as well.
In an effort to increase sales of Ken dolls in the early '90s, Mattel's research department worked with a group of 5-year-old girls to find out what might make them more likely to nag their parents to buy one.
This workshop of young girls, inspired by images and music videos they'd seen on the then-culture-defining MTV music video network, wanted Ken to have a cool, new look, as author Matt Haig detailed in his book "Brand Failures: The Truth About the 100 Biggest Branding Mistakes of All Time." And what "cool" meant to 5-year-olds who'd seen MTV was maybe a mesh shirt. And a leather vest. And an earring and tight pants. Oh, and maybe a flashy necklace, too.