No
1 Father Friendliest Country: Norway
In 2011, Save the Children rated Norway as top spot on its Mother's Index, with Scandinavian neighbor Sweden following up in fourth place [source: Save the Children]. Norway's low maternal and infant mortality rates helped earned it that coveted kudos, along with its offering nearly a year of leave to new mothers, paid at a percentage of their salaries [source: Brenhouse]. Pappapermisjon, or government-protected paternity leave, also benefits dads handsomely. Fathers have the option to divvy up a total of just over a year of parental leave with their wives, paid at 80 percent of their base salary. Moreover, a whopping 10 weeks, or nearly three months, are reserved solely for their use [source: Chemin]. And since that block is nontransferable to mothers, 90 percent of Norwegian dads take advantage of their allowance [source: Chemin].
Perhaps the success of Norway's paternity policy has come from the government leading by example. In early 2011, two male cabinet members -- the justice minister and family affairs minister -- temporarily traded in their posts for diaper duty with the prime minister's public support [source: Gibbs].
Author's Note: Introduction to Top 5 Countries for New Fathers
For years, Save the Children has published an annual Mother's Index of the best places in the world for women and children. Scandinavian countries have been ranked well routinely, thanks in large part to their generous maternity leave options that grant mothers a year or more off from work while still taking home a substantial percentage of their pay. But what about the dads? While mothers' well being is crucial to child development and outcomes, dads make a difference, too.
Come to find out, many of the more than 170 countries that offer legally protected maternity leave rights have broadened their policies to include time off for dad, too. Some countries, such as Sweden, parcel out time off specifically for mothers and fathers, along with time they transfer between each other. The United States is an outlier in this article, however, as one of the only developed nations that doesn't legally guarantee parental leave rights.
Related Articles
Sources
BBC. "New paternity leave rules affecting men come into force." April 03, 2011. (March 16, 2012) http://www.bbc.co.uk/news/business-12949382

Benhold, Katrin. "In Sweden, Men Can Have It All." The New York Times. June 09, 2010. (March 16, 2012) http://www.nytimes.com/2010/06/10/world/europe/10iht-sweden.html?_r=1&pagewanted=all

Brenhouse, Hillary. "The Best Place in the World to be a Mom: Norway and Australia." TIME. May 06, 2011. (March 16, 2012) http://newsfeed.time.com/2011/05/06/the-best-places-in-the-world-to-be-a-mom-norway-and-australia/

Crary, David. "Paid Parental Leave Lacking in U.S." Associated Press. Huffington Post. Feb. 22, 2011. (March 16, 2012) http://www.huffingtonpost.com/2011/02/23/paid-parental-leave_n_826996.html

European Working Conditions Observatory. "Encouraging men to play a more active role in caring." Updated Nov. 28, 2009. (March 16, 2012) http://www.eurofound.europa.eu/ewco/2008/09/SI0809019I.htm

Evisor, Ibis. "International benefits roundup includes news from Japan, Spain." Employee Benefit News. March 01, 2010. (March 16, 2012) http://ebn.benefitnews.com/news/international-benefits-roundup-includes-news-from-japan-spain-2683018-1.html

Gibbs, Walter. "Paternity leave hits Norway cabinet, PM thrilled." Reuters. Feb. 17, 2011. (March 16, 2012) http://www.reuters.com/article/2011/02/17/uk-norway-parentalleave-idUSLNE71G00Y20110217

Institute for Child and Family Policy. "Maternity, Paternity, Parental and Family Leave Policies." Columbia University. Updated November 2004. (March 16, 2012) http://www.childpolicyintl.org/

International Labor Organization. "Examples of leave provisions in national legislation which can be used by fathers at the time of childbirth." 2009. (March 16, 2012) http://www.ilo.org/wcmsp5/groups/public/---ed_protect/---protrav/---travail/documents/presentation/wcms_146268.pdf

Kela. "Paternity Allowance during paternity leave." Updated Sept. 11, 2011. (March 16, 2012) http://www.kela.fi/in/internet/english.nsf/NET/180708132828HS?OpenDocument

Peacock, Louisa. "Just one in ten fathers take full paternity leave." Telegraph. July 18, 2011. (March 16, 2012) http://www.telegraph.co.uk/finance/jobs/8643557/Just-one-in-ten-fathers-to-take-full-paternity-leave.html

Ray, Rebecca; Gornick, Janet C.; and Schmitt, John. "Parental Leave Policies in 21 Countries: Assessing Generosity and Gender Equity." Center for Economic and Policy Research. June 2009. (March 16, 2012) http://www.cepr.net/documents/publications/parental_2008_09.pdf

Save the Children. "State of the World's Mothers 2011." (March 16, 2012) http://www.savethechildren.org/site/c.8rKLIXMGIpI4E/b.6748295/k.BE47/State_of_the_Worlds_Mothers_2011_Statistics_and_Facts.htm

Shore, Ben. "Maternity and paternity leave: the small print." BBC News. Oct. 20, 2010. (March 16, 2012) http://www.bbc.co.uk/news/business-11587797

Stropnik, Nada. "Child poverty and child well-being in the European Union." (March 16, 2012) http://www.tarki.hu/en/research/childpoverty/case_studies/childpoverty_slovenia.pdf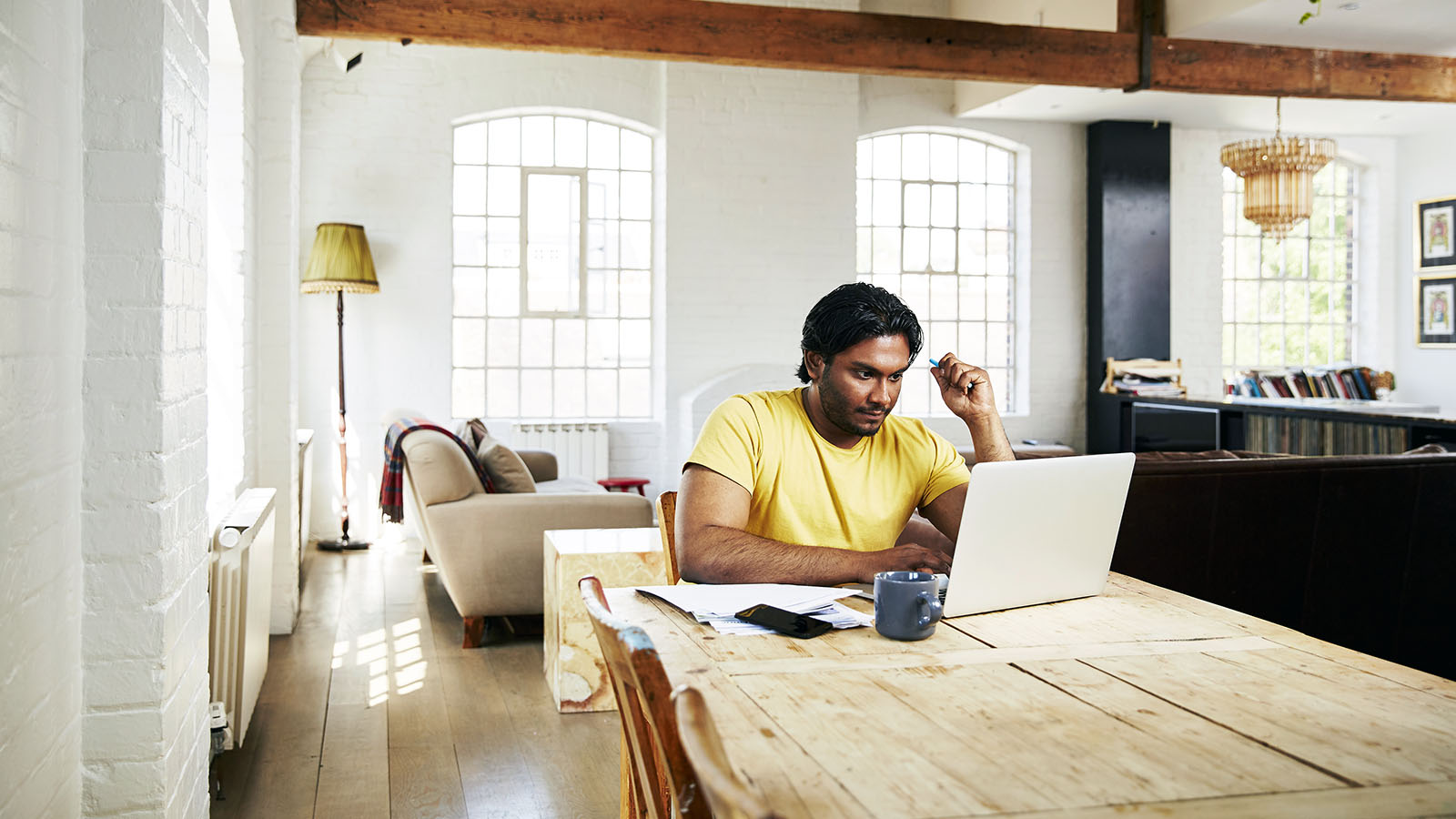 Up Next
If you're new to working from home, it might not be the dream you were expecting. But we have 10 helpful tips to make your teleworking days productive.
---