OK, this voice-over artist is not in her pajamas -- but she could do her job that way!
Jupiterimages/Stockbyte/Thinkstock
"In a world of constricting cubicles and noncasual Fridays, one man dared to work from home in his flannel PJs ... " If you have the charcoal smooth voice of a movie trailer guy, or a talent for funny accents and characters, you could earn real money recording voice-overs in your own home studio.
Sure, you could spend thousands of dollars building a high-end recording studio in your basement, but you can also get surprisingly good sound with some cheap tricks. To cut out background noise and echo, for example, record inside a closet full of clothes. The clothes absorb reverb and deaden background noise [source: Schooler].
Quality USB microphones can be found for less than $100 online and free audio programs like Audacity and Apple's Garageband make recording clean and clear voiceover audio a snap.
But how do you find work as a voice-over artist? If you're just getting started, try websites like Voice Bunny and Voices.com, where you can post samples of your work and bid on projects. It's a great way to build up professional experience before seeking out an agent.
For lots more list of unexpectedly awesome jobs, check out the related HowStuffWorks articles below.
Author's Note: 10 Jobs You Can Do in Your Jammies
An admission — I am in my pajamas right now. Yes, I am one of those lucky suckers who works from home, often in clothes unsuitable for public consumption. When I first started working as a freelance writer, the lure of working in my jammies wasn't as powerful as the urge to never commute into an office again, and have the kind of flexible schedule where I can actually see my kids during daylight hours and be somewhat helpful to my wife. The pajamas are just a perk. As comfortable as it is to remain in loungewear all day, there are some downsides, notably when the UPS guy or a neighbor unexpectedly pays a visit and I answer the door looking like a semi-homeless man with four-day stubble and a 27-year-old sweatshirt. Do you think a tie would dress things up?
Related Articles
Sources
Apple. "At-Home Advisor." Jobs at Apple (Jan. 8, 2015) https://jobs.apple.com/us/search?#location&ss=AHA&t=0&sb=location.location

Dean, Brandi. "One Man's Rest is Another Man's Research." NASA. Aug. 2, 2006 (Jan. 8, 2015) http://www.nasa.gov/mission_pages/station/behindscenes/bed_rest_study.html

DeJohn, Irving. "Meet New York City's First Professional Cuddler." New York Daily News. Jan. 30, 2014 (Jan. 8, 2015) http://www.nydailynews.com/new-york/snuggle-time-meet-nyc-professional-cuddler-article-1.1595329

First Coast News. "Fort Myers Man George Kane Finds Second Career as Playboy Hugh Hefner Look Alike." Aug. 26, 2011 (Jan. 8, 2015) http://archive.firstcoastnews.com/news/local/article/216447/19/Fort-Myers-Man-Finds-Second-Career-as-Hugh-Hefner-Look-Alike

Glassdoor. "Apple At-Home Advisor Hourly Pay." (Jan. 8, 2015) http://www.glassdoor.com/Hourly-Pay/Apple-Apple-At-Home-Advisor-Hourly-Pay-E1138_D_KO6,27.htm

Harvard Medical School, Division of Sleep Medicine. "Research Study Subject Recruitment." (Jan. 8, 2015) https://sleep.med.harvard.edu/research/recruitment

Kohl's. "Fit Models." (Jan. 8, 2015) http://www.kohlscorporation.com/careers/fit_models/fitmodel.html

Newton, Randi. "It Happened to Me: I Was a Bogus Phone Psychic." XO Jane. Dec. 30, 2011 (Jan. 8, 2015) http://www.xojane.com/it-happened-to-me/ihtm-i-was-bogus-phone-psychic

Online Verdict. "FAQs." (Jan. 8, 2015) https://www.onlineverdict.com/jurors/juror-faqs/

O'Shea Evans, Katherine. "Confessions of a Hotel Mystery Shopper." Travel + Leisure. July 2012 (Jan. 8, 2015) http://www.travelandleisure.com/articles/confessions-of-a-hotel-mystery-shopper

Playboy Enterprises. "Playboy Offers Chance to Win Hugh Hefner's Pajamas." PR Newswire. Aug. 25, 1996 (Jan. 8, 2015) http://www.prnewswire.com/news-releases/playboy-offers-chance-to-win-hugh-hefners-pajamas-75122062.html

Polard, Andrea F. "A Unified Theory of Happiness." Psychology Today. June 8, 2014 (Jan. 8, 2015) http://www.psychologytoday.com/blog/unified-theory-happiness/201406/4-benefits-hugs-mind-and-body

Schooler, Heidi. "Creating Your Own In-Home Recording Studio." Backstage. May 19, 2011 (Jan. 8, 2015) http://www.backstage.com/advice-for-actors/voiceover/creating-your-own-in-home-recording-studio/

SimplyHired. "Average Catalog Model Salaries" (Jan. 8, 2015) http://www.simplyhired.com/salaries-k-catalog-model-jobs.html

Singh, Maanvi. "Online Psychotherapy Gains Fans and Raises Privacy Concerns." NPR News. June 30, 2014 (Jan. 8, 2015) http://www.cpr.org/news/npr-story/online-psychotherapy-gains-fans-and-raises-privacy-concerns

Smith, Heather R. "Lying Around." NASA. Sept. 23, 2008 (Jan. 8, 2015) http://www.nasa.gov/audience/foreducators/lying-around.html

Sowunmi, Jordan. "Miss Cleo on Her Allegedly Fake Patois and Getting Ripped Off by the Psychic Reader's Network." Vice. April 30, 2014 (Jan.8, 2015) http://www.vice.com/read/we-spoke-to-ms-cleo-about-her-fake-patois-and-getting-ripped-off-by-her-old-bosses

Wells, Jane. "Professional cuddler offers hugs for hire." NBC News. Nov. 25, 2013 (Jan. 8, 2015) http://www.nbcnews.com/business/business-news/professional-cuddler-offers-hugs-hire-f2D11650793
Ziegler, Maseena. "NASA Will Pay $18,000 To Watch You Rest In Bed—Really." Forbes. Sept. 18, 2013 (Jan. 11, 2014) http://www.forbes.com/sites/crossingborders/2013/09/18/nasa-will-pay-18000-to-watch-you-rest-in-bed-for-real/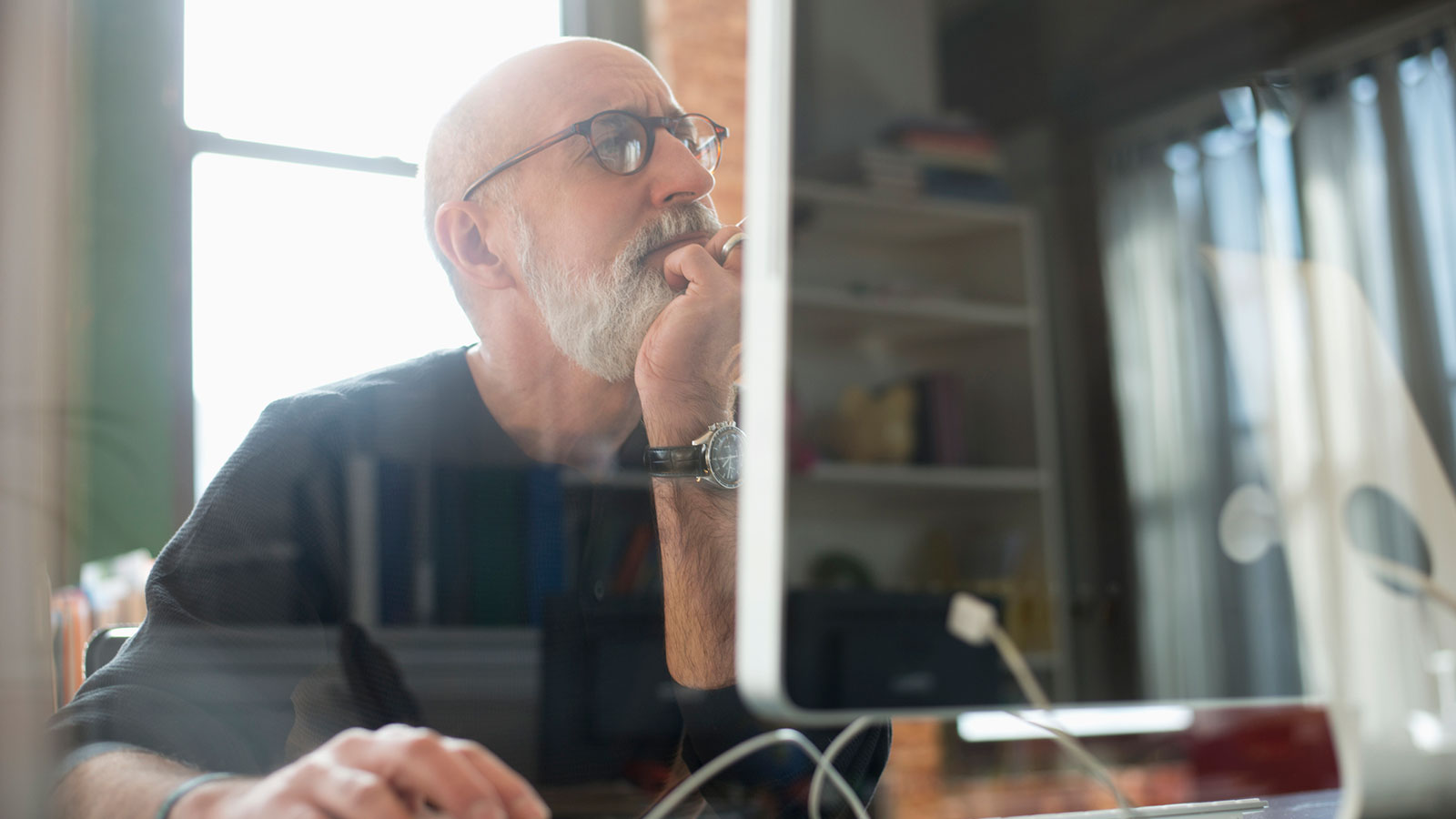 Up Next
How can you get out of giving a professional reference if you don't want to? HowStuffWorks has some tips.
---