Whether you're venturing out on your own after high school or college, or you're searching for a place to settle down and start a family, it can be tough to choose the right location. After all, we've got 50 states -- each with its own distinct character and culture.
Since the end of World War II, Americans have enjoyed more mobility than people in most countries. But with the recent prolonged economic woes, that trend has slowed. Relocating can be expensive. A new job might sound attractive, but is it worth the effort if living will cost more in the new location? States with a low cost of living offer affordable housing and other services, but still provide jobs that allow you to maximize your quality of life.
Of course, just because a place is cheap doesn't mean you want to live there. These 10 U.S. states combine affordability with the arts, nature and other attractions that will allow you to have fun while working toward your goal of financial independence.
Mississippi was hit hard by the recession even as it was still recovering from the effects of Hurricane Katrina, which devastated the area in 2005. But things are looking up, and job opportunities now combine with house prices that are still lower than a decade ago. The cost of living generally is well below the national average. In addition, Mississippi has more variety than outsiders might imagine.
For example, DeSoto County, near the Tennessee state line, is really part of the Memphis, Tenn., metro area, which teems with ribs, blues music, the legacy of Elvis and other entertainment offerings. The fastest growing county in the state, it has average home values of just over $103,000, while median household income is $58,500.
Oxford is an international literary mecca, drawing bookworms from around the world each year to its conferences honoring native son William Faulkner and a variety of literary works and genres. Many successful and aspiring writers live there. As home to Ole Miss (the University of Mississippi), it offers lively college football weekends. The median home value is $137,900.
If coastal living attracts you, cities such as Gulfport and Biloxi have recovered from Katrina with the help of federal dollars, but it's still possible to get a bargain on a home near the Gulf of Mexico.
Mississippi has a rich history in Civil War sites like Natchez and Vicksburg, and nature beckons in federal and state parks and wild areas.
The Hoosier state has much to offer: Lake Michigan in the north, rolling hills along the Ohio River in the South, and lakes, woods and rich farmland in between. The northwest corner of the state has easy access to Chicago, and areas in the southeast are close to Cincinnati, Ohio, and Louisville, Ky.
Right in the center of the state, the capital, Indianapolis, offers the Indy 500 auto race and Indianapolis Colts pro football team, among other attractions. All this with an affordable cost of living: The median asking price of homes in late 2011 was $102,900, while the median household income was $57,500.
South Bend is noted as the home of the University of Notre Dame, with lots of intellectual and athletic offerings. Median home prices are a low $75,000. The median household income is also relatively low, at $46,800, but your dollars can go a long way, even in such a renowned college town.
The Wabash River cuts through the state, offering plenty of camping, boating and fishing opportunities as well as feeding a lush valley. On the banks of the Wabash, Terre Haute is another city where the low cost of housing and other necessities of life can stretch your wages.
Each spring, the town of Louisville, Ky., hosts one of the country's biggest sporting and cultural events. The Kentucky Derby brings people from around the world who are drawn to Southern hospitality and world-class horse racing. For the state's residents, this sense of tradition and local charm extend throughout the year, coupled with affordable housing and a high quality of life. Lexington is another hub of horse country, with the world-famous Kentucky Horse Park. And it's the home of the University of Kentucky, whose top-ranked men's basketball team makes things lively each winter.
Major cities like Bowling Green and Louisville offer single-family homes at about $137,000, with a median family income in the mid-$30,000s. In the Lexington-Fayette metro area, single-family homes average $160,000, and median household income tops $46,000. With a population of just less than 300,000, even the "big" city of Lexington has a small-town vibe compared to many other major U.S. cities.
Of course, affordable housing isn't all Kentucky has to offer. The state capital of Frankfort provides one of the best areas for retirees and new grads due to its low property and income tax rates. In your spare time, hike the state's Blue Hills or get caught up in the college sports action at the University of Kentucky or University of Louisville.
Nebraska is still largely a rural state, but increasing productivity of the farms there has caused some decline in the rural population. And if rural or small-town living isn't for you, Omaha, with a population of more than 400,000, and Lincoln, at nearly 260,000 people, offer more urban amenities.
Partly because of strong agriculture, the unemployment rate in Nebraska has been at or below 5 percent during the recession, about half the national rate. And across the state, median household income has also been bucking the national trend, rising to more than $48,000 per family in 2011.
Yet prices of food and other necessities remain relatively low. In Omaha, median home prices were at an affordable $111,500 in late 2011. In Lincoln, they were at $125,000.
What's there to do in Nebraska, besides getting away from it all? There's rich history, with the Lewis and Clark and the Mormon Pioneer national historic trails winding through the state, dotted with forts, settlements and other points of interest. Buffalo Bill Cody's ranch is now a state historic park. Several rivers provide recreational opportunities, most notably the Missouri as it winds along the state's eastern border.
Idaho gets overlooked sometimes, which can be a good thing when it comes to cost of living. There's a lot more to Idaho than potatoes, although there are plenty of those.
The state lies west of Montana, so it's obviously a real Western state. It has ranches and mines, mountains, deep forests, wild rivers and beautiful lakes. You can catch a trout or hear a coyote howl. Hell's Canyon, which runs along the Oregon border, is deeper than the Grand Canyon, and the state has some of the finest ski resorts anywhere. The environmental quality is good, with pristine waters flowing out of high mountains. The Lewis and Clark and Oregon trails wind through the state, and there is a rich Native American heritage, with the Nez Perce and Coeur d'Alene tribes (and others) inhabiting the area.
Idaho has the wide-open spaces that people love about the West, made sweeter by the low cost of living. Median household income in Boise, the largest city, was just under $51,000 in 2011, while median house sales prices there were right at $114,000. Prices are lower in cities such as Coeur d'Alene and Idaho Falls.
Like Idaho, Utah is a true western state, with ranches, forests, rivers and ski resorts. But Utah's main attraction may be its national parks – it has Zion, Bryce Canyon, Arches, Canyonlands, Capitol Reef, and the north rim of the Grand Canyon. Camping, hiking, rafting -- you name it, and you can find it in Utah. Fortunately, you'll find a low cost of living there as well.
Provo and Ogden both ranked high in The Daily Beast's 2011 rankings of cities that are the best places for "starting over" because of their relatively low cost of living and ample job opportunities. Provo was listed with a median income of $66,200, and a cost of living well below the national average. Ogden had a median income of $70,600 with a similarly good cost of living outlook. In the state's largest city, Salt Lake City, median home sales prices in Salt Lake City were at about $135,000, with median household income at about $44,000.
The small town of Farmington (population 18,300) hit No. 12 on CNNMoney's 2011 list of Best Places to Live. Farmington was praised for being close enough to commute to Salt Lake City while retaining its small-town charm and affordability.
While the state is known for its hot, dry climate, Texas is also home to some of the country's best beaches, which provide residents with an affordable way to beat the heat. As one of the largest states in the U.S., Texas offers some of the country's biggest cities, but it's also home to dozens of small towns for those looking for a slower pace of life. A large number of colleges and military operations allow Texas to maintain a strong, stable economy and also help bring more young people to the state.
In a 2010 list of the top youngest towns, Texas cities took five of the top 20 spots, reflecting the large number of families and college students scattered throughout the area. Colleges like Texas A&M University and the University of Texas influence the culture and arts of surrounding towns.
With a median home price at $130,000 and a median household income in the mid $50,000s, the city of San Antonio is among the nation's most affordable cities. Famous historical sites such as the Alamo, along with numerous bars and restaurants in the downtown Riverwalk area, make San Antonio a top spot for young people. For the pace of a larger city, both Houston and the Dallas-Ft. Worth area offer median family income of about $50,000, with single-family homes averaging less than $150,000.
When it comes to quality of life, it's hard to beat the quirky, creative atmosphere in Austin. In fact, residents maintain a grassroots campaign to "Keep Austin Weird," paying homage to the city's unique culture. As an example, during the summer months, among the highlights of Austin culture are sunset cruises on Lady Bird Lake downtown to view the nightly emergence of more than a million Mexican free-tail bats from under the Congress Avenue Bridge.
Outdoor enthusiasts can choose from any number of U.S. states that offer well-preserved forests and plenty of opportunities to commune with nature. Unfortunately, many of these states also have such a high cost of living that it's hard for residents to find enough free time to enjoy themselves outside of work.
Instead of struggling to find affordable housing in places like Colorado or Hawaii, consider Arkansas. With a median salary of about $40,000, and housing prices averaging just more than $100,000, you'll be able to maintain a high standard of living and still have time to relax. The state's 51 parks and spectacular Ozark Mountains have earned it the nickname "The Natural State." Best of all, you'll get to enjoy the beauty of four distinct seasons with a relatively mild climate year-round.
When you're ready to take a break from the great outdoors, Arkansas' larger cities offer a focus on the arts, as well as a unique cultural history and sense of Southern hospitality. With fewer than 200,000 residents, the capital city of Little Rock still remains fairly small compared to other major U.S. cities. In Little Rock, single-family homes cost $127,500 on average, and median family income hovers around $59,000. Small towns such as Springdale and Rogers give you a chance to know your neighbors, but they still offer affordable housing and excellent prospects for job growth.
Many states in the Midwest enjoy a well-deserved reputation for family-friendly atmosphere and low cost of living. With a median income of $42,000, and a median home price around $100,000, Oklahoma is where you'll find some of the Midwest's most affordable cities. Don't be fooled by Oklahoma's agricultural image – the state houses several major urban areas, as well as some big-name schools that bring exciting athletic and cultural events to the area.
New residents are often surprised to learn about Oklahoma's rich history, which blends American Indian culture with the story of the Wild West cowboy. Experience Indian powwows that celebrate regional tribes, along with bronco-busting rodeos that offer edge-of-your-seat excitement.
The Oklahoma Arts Council provides grants for many different types of creative ventures, and it also acts as an advocate for the state's artistic community. By helping to spread the word about the financial benefits of investing in the arts, the council has successfully convinced state representatives to increase funding and include aesthetic specifications in many building projects.
In Tulsa and Oklahoma City, a median household income of about $38,000, combined with single-family homes at less than $120,000, makes it easy to enjoy a high quality of life for almost any family. Even small towns like Stillwater manage to offer a high level of affordability while allowing residents to enjoy minimal traffic and a sense of small-town charm.
From thriving metropolitan areas to historic small towns, Tennessee is known for its young population and surprisingly rich and varied culture. Best of all, this home of legends like Johnny Cash and Elvis Presley offers the second lowest overall cost of living in the U.S, allowing new grads, young families or retirees to stretch their dollars to the max [source: CNBC].
Statewide, the median housing price remains around $138,000, with a median household income of about $42,000. For some of the most affordable housing, consider cities like Knoxville or Memphis, which are located along the eastern and western edges of the state. Median housing prices in these cities hover around $140,000 while salaries remain fairly high.
Much of Tennessee's population is centered in the capital city of Nashville, as well as the surrounding metro area. If you're looking to get the most bang for your buck, check out the town of Murfreesboro, located just south of Nashville.
Because of Tennessee's south-central location, residents enjoy four distinct seasons with relatively mild weather year-round. The mighty Mississippi meanders along the western portion of the state, while the Great Smoky Mountains offer unlimited outdoor activities and spectacular views along the state's eastern border. If world-class hiking and camping aren't your thing, head into Nashville or Memphis for some of the country's best live music venues. Many Tennessee towns are also remarkably well preserved, with local shops and restaurants housed in historic structures along picturesque main street areas.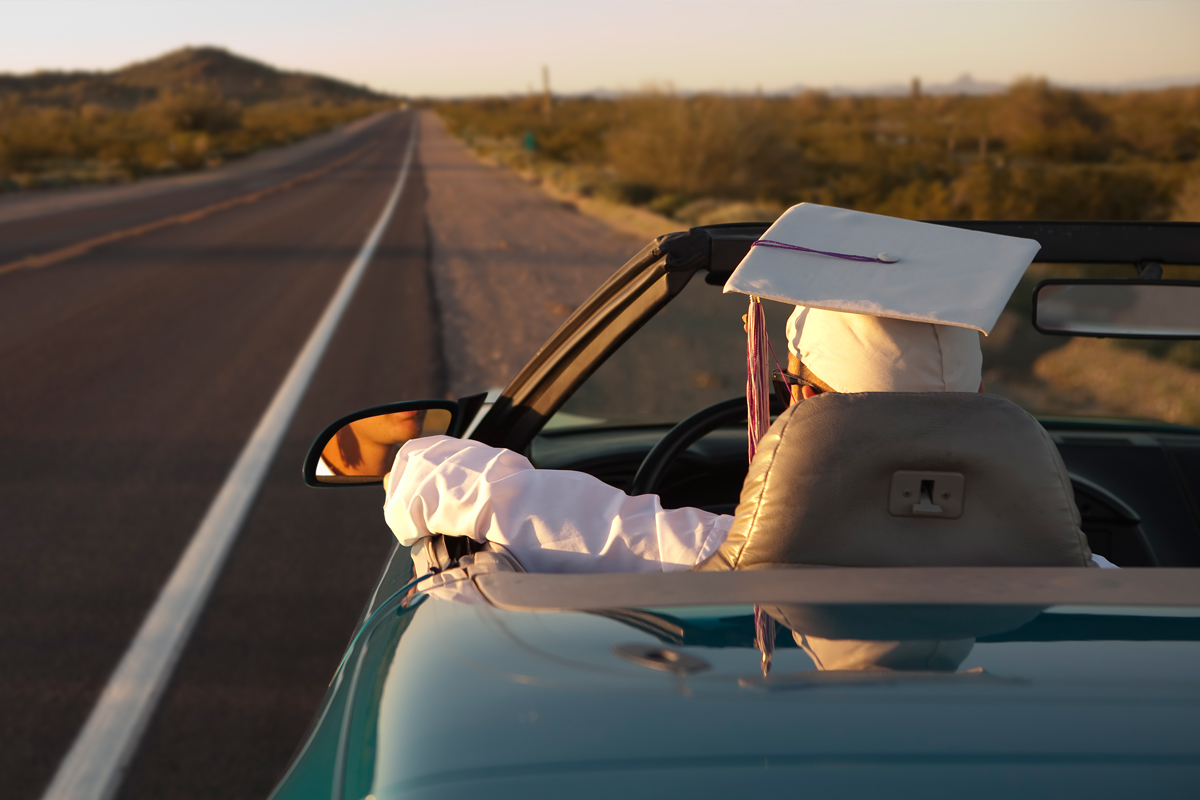 Up Next
Student loans are great for tuition, but are they also good for buying a car? Find out if you can use student loans to buy a used car.
---
Related Articles
More Great Links
Sources
Arkansas Department of Parks and Tourism. "How Much Bang for the Buck in the Natural State?" 2010.(Aug. 16, 2010) http://www.relocatetoarkansas.com/financial/default.aspx

Capital Cruises. "Public Bat Cruises." (Dec. 27, 2011) http://www.capitalcruises.com/

Cauchon, Dennis. "Nebraska's residents turn to urban living." USA Today, March 8, 2011. http://www.usatoday.com/news/nation/census/2011-03-01-nebraska-census_N.htm (Dec. 26, 2011)

CNBC. "America's Top States for Business 2011: Tennessee." (Jan. 10, 2012)http://www.cnbc.com/id/43266882

CNN Money. "Best Places to Live 2011: Farmington, Utah." (Dec. 27, 2011) http://money.cnn.com/magazines/moneymag/bplive/2011/snapshots/PL4924740.html

CNN Money. "Best Places to Live 2011: Omaha, Nebraska." (Dec. 27, 2011) http://money.cnn.com/magazines/moneymag/bplive/2011/snapshots/PL3137000.html

The Daily Beast. "The 30 Best Cities for Starting Over, From Washington, D.C., to Honolulu." (Dec. 26, 2011) http://www.thedailybeast.com/galleries/2011/11/23/30-best-cities-to-start-over-photos.html

DeSoto County, Mississippi. "Demographics." (Dec. 26, 2011) http://www.desotoms.com/businesses/demographics

Fite, Amanda. "Experience Real Oklahoma Culture." Tulsa World. July 12, 2010. (Aug. 16, 2010) http://www.tulsaworld.com/news/article.aspx?subjectid=11&articleid=20100712_11_A3_Thiswe813733

Greater Oklahoma City Chamber of Commerce. "Oklahoma City Accolades." 2010. (Aug. 16, 2010) http://www.okcchamber.com/page.asp?atomid=1789

Kentucky Horse Park: The Heart of the Horse Capital of the World. (Dec. 27, 2011) http://kyhorsepark.com/

Kiplinger Personal Finance. "The Basics -- Which States Give Retirees the Best Deal?" 2010. (Aug. 16, 2010) http://moneycentral.msn.com/articles/retire/basics/9838.asp

Kiplinger Personal Finance. "How Does Your City Stack Up?" May 2010. (Aug. 16, 2010) http://www.kiplinger.com/tools/bestcities_sort/

Lafayette County, Mississippi. "Live in Oxford." Oxford, Mississippi. (Dec. 26, 2011) http://live.oxfordms.com/taxes-millage-rates-oxford-ms/

Lincoln Chamber of Commerce. "Nebraska Income Growth Ranked No. 1 Among U.S. States." (Dec. 26, 2011) http://www.lcoc.com/events/news?article_id=51800

Missouri Economic Research and Information Center. "Cost of Living Data Series Third Quarter 2011." (Dec. 24, 2011) http://www.missourieconomy.org//indicators/cost_of_living/index.stm

VisitIdaho.org. "Moving to Idaho." (Dec. 27, 2011) http://www.visitidaho.org/moving-to-idaho/

Young, Wesley. "Increasingly, Americans rooted in one place." Winston-Salem Journal. Dec. 18, 2011. (Dec. 26, 2011) http://www2.journalnow.com/member-center/share-this/print/?content=ar1726410

Zibel, Alan. "Home Prices Rise in Most Cities, But Gain May Not Last." USA Today. Aug. 11, 2010. (Aug. 16, 2010) http://www.usatoday.com/money/economy/housing/2010-08-11-median-home-prices-q2_N.htm