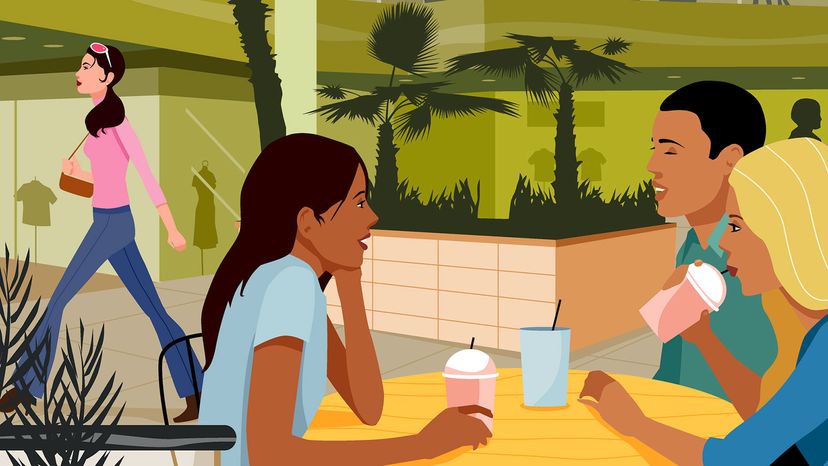 There are several ways to save money that don't involve forgoing your daily latte — assuming you have one.
Greg Paprocki/Getty Images
Are you looking to save money and reduce debt, but tired of hearing the same money-saving tips? (Don't buy Starbucks coffee; make your own. Don't go out to lunch at work; brown bag it.) Then check out these five clever strategies suggested by experts from the National Association of Personal Financial Advisors.
1. Cut the Cord on Cable TV
Almost all of the financial planners we contacted advise clients to cancel their traditional cable TV subscriptions. Cable TV prices have skyrocketed more than 100 percent since 2007 to reach an average price of $217 a month in 2020. Over that same period, streaming video services have reshaped the entertainment landscape for a fraction of the cost.
Yes, you still need to pay for internet service, but that will run you an average of $60 a month, or less if you choose a lower-bandwidth package. Netflix recommends download speeds of 25 Mbps for streaming high-definition 4K movies, but if you're OK with SD quality, you can get away with slower and cheaper connections.
If you want the most TV channels with your streaming TV service, SlingTV starts at $30 per month and YouTube TV starts at $65 per month. But if you're not a huge TV watcher and only want to see a few shows and movies a week, you could go a lot cheaper. Netflix starts at $9 a month, but there are tons of competitors out there offering even cheaper rates.
Nicholas Schneibner with Baron Financial Group notes that Amazon Prime Video comes included with an Amazon Prime subscription ($13 a month) and Netflix can be bundled for free with some mobile phone services.
If you want to cut the cord entirely and collect the biggest savings, says Daniel Johnson at Forward Thinking Wealth Management, get to know your local library. You can check out DVDs of movies and TV shows for free, plus audiobook and ebooks. You might have to wait in line for your favorite titles to be available, though.
Potential Savings: $500-$800 per year
2. Outsmart Your Impulsiveness
Impulse buying is the enemy of all budgets. If you stuck to the spending plan, the savings would simply roll in, but when was the last time you walked out of a store — or checked out of an online store — with only the items on your shopping list?
First rule of reducing impulse purchases, says Beth Pickenpaugh of Guardian Wealth Management, is never to go grocery shopping hungry. Second, leave the kids at home. She estimates savings of at least $20 per trip to the grocery store and annual savings in the thousands of dollars.
But one of the greatest weak points for impulse buying is online shopping. Linda Rogers of Planning Within Reach advises clients to turn off 1-Click ordering on Amazon, which makes it almost too easy to buy unnecessary items on a whim. Rogers recommends using the "Wish List" option instead.
"If you think you want something, add it to your Wish List," Rogers says. "It satisfies the desire in the moment, and if you still feel you need or want the item after three days, buy it. But it helps cut down on impulse purchases."
One surprising arena for impulse spending is charitable giving. We're bombarded with emails and Facebook pleas from nonprofits doing important work, so it's tempting to give $25 to all of them.
"Set a monthly limit for charitable giving and track what you donate so you don't overspend," says Lauren Lindsay with Personal Financial Advisors. "If you tend to be an impulsive giver, this can save hundreds."
Potential Savings: $2,600 and up
3. Lose Weight, Not Money
Gym memberships can be pricey, with an average monthly cost of $60 plus initiation fees and 67 percent of memberships go unused. But there are a number of cheaper options out there for staying fit.
Streaming exercise videos is one of the most affordable options. There are tons of free workouts on sites like Fitness Blender and YouTube channels like BeFit and Yoga With Adrienne. If you don't mind paying for more options, websites like Beach Body on Demand offer more than 700 workouts for $99 a year.
If you crave the camaraderie and positive social pressure of exercising with other people, see if there's a free workout group in your community. Brian Gawthrop of Robinswood Financial raves about F3, a popular men's only workout group in cities nationwide with a sister organization called Females in Action. Or you can start your own workout group with friends.
If you really love the gym, there still might be a way to lower your costs, says Adam Burch with BRIAUD Financial Advisors. Some health insurance provider offers discounted gym memberships.
"For example, Blue Cross Blue Shield offers access to over 10,000 gyms nationwide for a $29 monthly fee," says Burch.
Potential Savings: $360-$620
4. Plan to Cook
We all know that eating out is more expensive than cooking at home, but sometimes you get home late from work, there's nothing in the fridge, and the prospect of both shopping and cooking is instantly overpowered by the Indian place that delivers.
But doing this routinely can really add up. Data from the U.S. Department of Agriculture in 2014 showed Millennials spent 44 percent of their food dollars on eating out. Baby Boomers were not far behind, spending 40 percent of their food budget that way.
"Avoiding one restaurant meal per week could save a family of four well over $2,000 per year," Burch says.
The best way to avoid last-minute meal panic is to have a plan. Ryan Mohr at Clarity Capital Management strongly advocates for a weekly meal plan. By planning out the week's menu, you can do all of the shopping in one trip, buying bulk when appropriate and cutting down on food waste. Even if you get home late during the week, the ingredients are ready to go and a healthy meal can be on the table in 30 minutes.
Pickenpaugh shares a bonus tip. Have a few pre-made dinners in the freezer for those occasions when the meal plan backfires or you're just too tired to cook. Her go-to dish is a frozen casserole of chicken and vegetable dumplings. Instead of making one batch, make two or three and save them for a rainy day.
Potential Savings: $2,000 and up
5. Conduct a Subscription Audit
With auto-renewal linked to a credit card, it's super easy to lose track of all of your subscription services, including newspapers, magazines, streaming video and audio services, meal delivery, custom clothing boxes and more.
Dan Toledo of Chicago Partners says that we're often suckered in by low-price introductory deals that balloon back up to a higher monthly rate after a few months. If you're not paying attention, you can end up spending way more than you planned for a service that you don't even use.
"Every six months you should review your automatically renewing subscriptions," says Toledo. "If it no longer feels like a great deal, it's probably not, and is something you should consider canceling."
Potential Savings: Unlimited
Originally Published: Aug 10, 2018