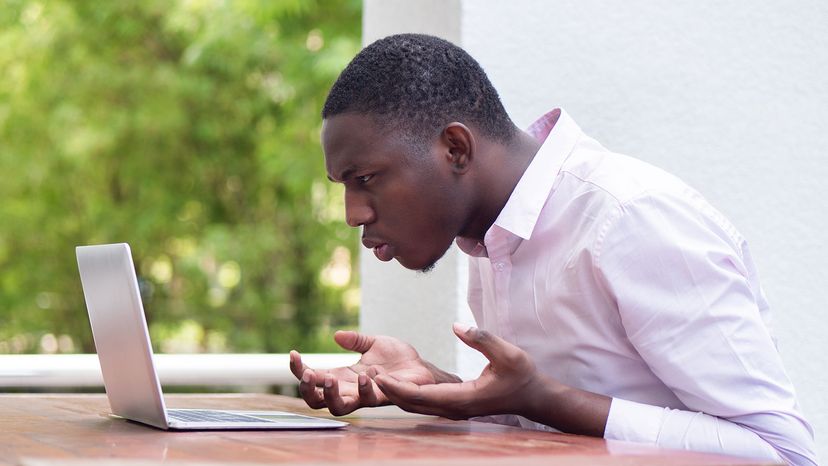 Anne-Marie worked for years in public health, but when she found herself between jobs recently, she logged on to sites like Indeed and ZipRecruiter to look for something short-term, flexible and online, like data entry.
"I submitted a bunch of really quick applications for jobs like that," says Anne-Marie (whose name has been changed at her request and lives in Atlanta).
This wasn't the first time she had worked remotely, and she knew that "sometimes these companies operate a little differently. It's not quite the same as the traditional in-person interview with HR. It's a lot less formal."
So, Anne-Marie didn't blink when she received an email from a Belgium-based company saying that they liked her resume and wanted to schedule a virtual interview. Yes, it struck her as odd that the interview was for the following day, a Sunday morning, but that didn't matter, because the job sounded so good: a signing bonus, full benefits, paid time off, a 401(k)... the whole package.
The interview was held on a messaging app called Wire that Anne-Marie hadn't used before, but otherwise it went as expected. They discussed her work history and skills and what the data entry job would require. The recruiter was impressed and got right to it — could she start Monday? Anne-Marie said, "Sure!"
But that's when things got weird. The recruiter explained that Anne-Marie would need to buy some home office equipment in order to do the job: a new laptop, a printer, a scanner, even a laminator. And there was software to buy, too, all of it pretty expensive. When Anne-Marie balked, the recruiter said that they would reimburse her for everything, of course, but it was just easier this way.
"I've done work from home," says Anne-Marie. "They usually send you whatever you need to do the job. I did find that a bit odd." But she was still willing to give it a chance.
The next day, she received a link to chat with the recruiter about orientation. But as they exchanged texts, doubts crept in. Anne-Marie noticed a lot of grammar and spelling mistakes. The day before, the recruiter spoke fluent English, but this person was all over the place.
Anne-Marie came out and asked the question that most concerned her: how she was going to be reimbursed for buying all of the office equipment.
"There was a long pause," says Anne-Marie. "We were texting back and forth and then 15 minutes went by without an answer."
At this point, the Atlanta branch of the Belgian company had opened for the workday, and she called its HR department. A rep told her that they had not posted the job and if they had, they would never have had an employee buy their own equipment. She sat in stunned silence.
"I can't even figure out what their scam was," says Anne-Marie. "I don't know if they were planning to somehow steal my money or my identity. I still don't know."