If you've ever attended a gallery opening, bridal shower, book signing, rehearsal dinner or even a bar mitzvah, you've probably had a catering experience. When you attend an elegantly appointed wedding reception or a plated fund-raiser with food as tasty, if not tastier than the local dining hot-spots, you almost definitely have a catering team to thank.
Catering seems pretty straightforward and simple: You cook some food and serve it, right? That is the basic idea, but there's more to it. A whole lot more.
In this article, we'll take you behind the scenes to see what catering is all about. From the initial client-caterer meeting to the big event, catering involves a lot of planning and preparation, teamwork, creativity and some pretty cool equipment.
First, let's consider what defines catering today.
Food is definitely the star in the catering world, but it's only one part of the equation. Chef Joel Dondis of Joel, a full service catering and event-planning company located in New Orleans, Louisiana, agrees. Like many catering companies today, Joel includes full event planning. As catering companies have moved toward the full-service, event-planning model, the focus has morphed. It's not that food is no longer a focal point, but rather that it is part of a broader mission. Dondis suggests that catering is about satisfying all the senses:
Sight

Hearing

Touch

Smell

Taste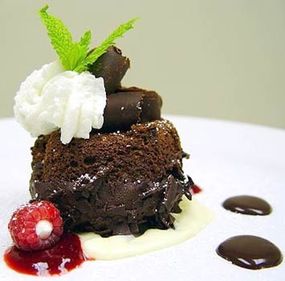 With the right atmosphere, you can appeal to all of these senses in a way that makes an event special and memorable. Of course, beautifully prepared food can appeal to your sense of taste, smell and sight - perhaps even touch, but it shouldn't outshine the rest of the event. Caterers today generally want every piece of the puzzle, from the decor to the glassware, to have that same kind of impact.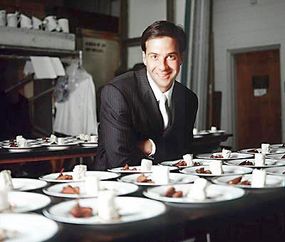 From flatware to flowers, lighting to linens and tables to tunes, everything should complement the food to create a unified overall experience. According to Dondis, continuity is key. You want every aspect to be in sync with each other. For example:
Does the venue fit the occasion, climate and group size? No matter how lovely the surrounding gardens, you probably wouldn't want to have formally attired guests dining outside in 98-degree weather.

Does the menu fit the occasion and tastes of the group? For a retirement celebration, where the retiree is getting ready to embark on a 6-month sabbatical in Spain with her spouse, tappas stations would be an inspired idea.

Does the decor suit the venue and event? White linen, china and crystal stemware might not be the most appropriate table setting for a casual, pool-side barbecue reception. Festive prints, such as blue and white checked tablecloths and matching napkins with plain glass plates and mason jars might be a better fit.
Whether it's a cocktail party for 50 friends or a corporate event for 500, the goal is the same: deeply satisfying the guests. So, how does a caterer accomplish this grand task? It all starts with a few simple simple questions...