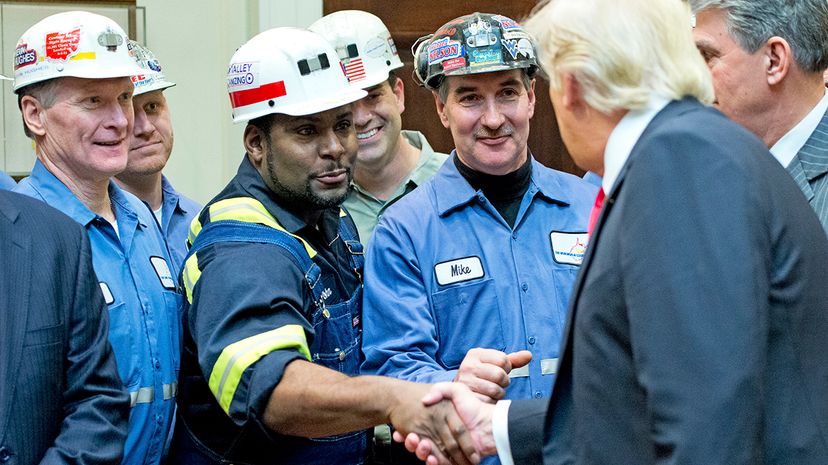 In March 2017, President Donald Trump signed an executive order directing the U.S. Environmental Protection Agency to dismantle a regulatory plan that would have closed hundreds of aging coal-powered electrical plants to curb greenhouse gas emissions. "You know what this says?" Trump said to coal miners whom he'd invited to the event, according to a New York Times account. "You're going back to work."
Trump is hardly the first American politician to champion coal mining employment. In the ongoing national conversation about the United States economy and the best way to build prosperity, saving coal jobs comes up again and again. That may be because mining so aptly symbolizes the gritty might of the industrial-era smokestack economy, as well as the American ideal of earning a living through hard work. Meanwhile, job losses in other industries — such as the tens of thousands of retail jobs that have been lost in recent years as e-commerce takes customers away from traditional brick-and-mortar department stores and shopping malls — barely seem to get a mention.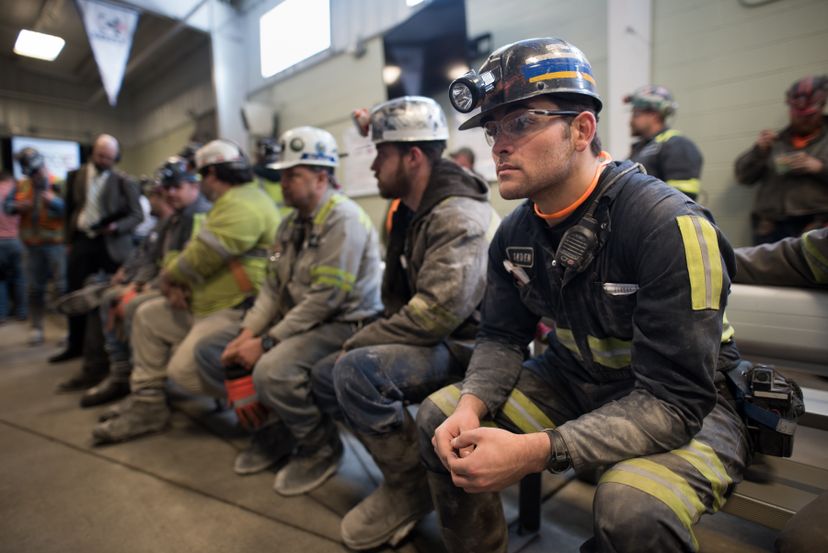 Data suggests that the political debate isn't aligned with economic reality. Let's start with coal. When it comes to jobs, the industry has been in a decades-long decline, which started long before government efforts to cut carbon emissions. As detailed in this 2016 report by the Analysis Group, a private-sector economics consultancy, total coal employment dropped by more than half in the last quarter of the 20th century, employing 225,000 people in 1975 but only 110,000 in 2000. During that same period, paradoxically, sales of coal actually reached record highs, as coal-burning plants provided half of the nation's electrical power. Coal companies boosted productivity in their processes, particularly in the western U.S., by turning to surface mining techniques that required fewer employees per ton of coal.
But starting in the late 2000s, though, coal ran into another problem — competition from abundant natural gas produced by fracking, whose price has dropped 70 percent since 2008. That's led to a widespread, ongoing shift from coal to gas for electrical power generation. Not surprisingly, slumping demand was one of the factors that led to further decline in coal industry employment.
The upshot is that coal no longer is a major U.S. employer. As Washington Post writer Christopher Ingraham has noted, in 2014 U.S. coal companies employed only about 77,000 workers. That amounts to fewer people than American breweries and wineries, travel agencies, and car washes employ. And coal mining doesn't even come close to retail, which employs nearly 16 million people in the U.S. That makes politicians' apparent lack of interest in the plight of store clerks even more puzzling.