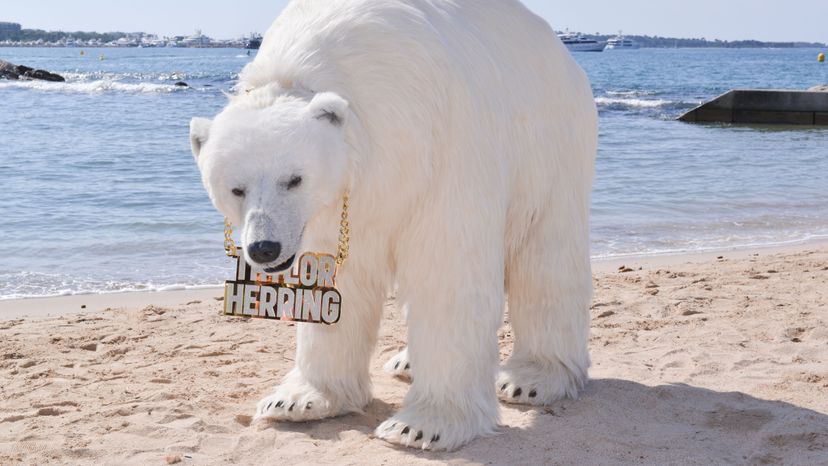 "Best Recycled Plastic Product of the Year."
"Human Resources Department of the Year."
"Best Branded Prescription Drug Communications Directly to Health Care Professionals."
Every year, at gala events hosted in ritzy London hotels and resort cities in the south of France, hundreds of industry award shows hand out shiny gold-and-glass trophies recognizing the best in the business, whether that business is entertainment, advertising, pharmaceuticals, plastics or pornography.
But behind the backslapping speeches and open bar is an ingenious money-making scheme. Charge people money to enter a competition that confers status in their industry. Create dozens, even hundreds of award categories and subcategories, each charging a separate entry fee. The more money a company spends on entry fees, the greater chance it will win an award. And the more awards a company wins, the hotter its corporate profile, leading to even more investment in award shows.
Entertainment industry award shows like the Academy Awards and the Grammys make millions, but that money comes from television broadcasting rights, corporate sponsors and advertisers, not entry fees. If you're looking for an industry that's plagued with dozens of pay-to-play award shows, and where companies have the disposable cash to drop hundreds of thousands or even millions of dollars on a few gold trophies, look no further than advertising.
The Cannes Lions International Festival of Creativity is the big daddy of advertising industry award shows. Every June, more than 15,000 ad executives, creative directors and social media managers descend on the French Riviera to sip wine and toast the year's best ad campaigns.
With steep entry fees in countless award categories, Cannes Lions rakes in the cash. The Wall Street Journal reported that the 2015 Cannes Lions festival generated $61.5 million in revenue for its parent company Ascential, with 83 percent of the earnings coming from entry fees and ticket sales.
But Cannes Lions isn't the only award show on the calendar. The short list of must-attend shows includes the Clio Awards, the D&AD Awards, the One Show, the Effie Awards, the ADDY Awards, the ADC Awards, and the list goes on and on. In fact, larger agencies employ full-time staff just to manage year-round awards submissions. There's even an app for that.
"More and more of these award shows pop up all the time because they're a way to generate a lot of money," says John Kovacevich, a freelance creative director in the Bay Area. "They're huge cash cows, because they're catering to people's egos, and they've become a self-fulfilling prophecy. They're now positioned as the yardstick by which people get measured. So they play into that fear and ego and make a s—- ton of money."
Kovacevich has attended a few Cannes Lions festivals and admits that it's a heck of a party. It can also be inspiring and educational to see some of the best creative work on the planet in one place. But when award shows insist that their mission is to reward and bolster creativity, Kovacevich has to call B.S.
"They're about maximizing the profits to their award show," he says. "It's a perennial joke within the walls of ad agencies. 'We should just quit this business and start an ad show,' because we'd make more money running an advertising award show than we would doing advertising. And it's probably not far from the truth."
Ignacio Oreamuno worked for more than a decade on the advertising award show circuit, including three years as the executive director of the ADC Awards, the longest-running industry award show in America (96 years compared to 89 for the Oscars). ADC is a nonprofit organization, and Oreamuno defends nonprofit award shows for at least investing the cash back into the advertising industry in the form of education and outreach.
The big for-profit awards, he says, are nothing but industry "country clubs" where the price of admission is hundreds of thousands of dollars in entry fees.
"It's not about the awards; that's the ironic thing," says Oreamuno, who dropped out of the award show scene in 2015. "Nobody remembers what won gold or silver last year. You go there to network. It's an entry fee to play the game, and if you're in denial of that, you're lying to yourself."
The game at Cannes Lions and other top awards shows is, not surprisingly, to make more money. If a young "creative" making $40,000 a year wins a Silver Lion, she'll immediately get $100,000 offers from competing agencies. In an industry where creative directors routinely jump ship after eight months, awards are a great way to boost market value and cash in quickly, says Oreamuno.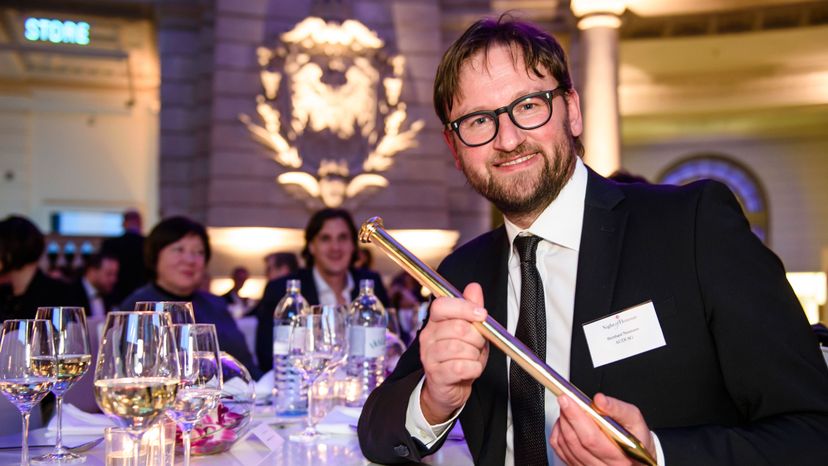 Agencies who are competing for top talent also crave awards to show that they're a "cool" and creative place to work. And while clients don't necessarily hire ad agencies because they've won a lot of awards, an agency that refuses to play the game and pony up large sums of money for award shows risks losing cache, and might not get invited to as many pitches, says Kovacevich.
"If you submit $3 million worth of entries, it's very likely that you're going to win Agency of the Year, because you entered into every category," says Oreamuno. "It's like going to the roulette table and laying down chips on 90 percent of the numbers. For sure, you're going to win. You're buying press and everybody knows that."
While the advertising industry boasts some of the most egregious (and lucrative) examples of pay-to-play award schemes, it's not alone. The Guardian ran a story investigating similar accusations in the financial services sector. The paper found that financial industry trade magazines in the U.K. were running award shows with steep fees, no judging standards, and requirements by some shows to buy a whole table at the awards gala in order to collect a trophy.
Not all industry award shows are so money-hungry. We spoke to Flavio Oliveira, public relations manager for one of the top pharmaceutical industry award shows, the CPhI Awards. That award show is run by UBM, a leading global event and conference company that made more than $900 million (£700 million) in revenue from events alone in 2016.
Thanks in part to its enviable balance sheet, UBM has never charged an entry fee for the CPhI awards, which have run since 2004. "We're not doing awards to collect entry fees and make money from that," says Oliveiro. "Our goal is to get people from all parts of the pharma supply chain together to celebrate achievements, stimulate research and develop the industry."