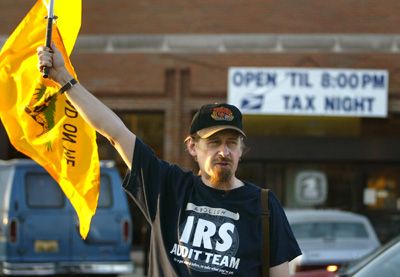 Feeling fed up with paying income taxes? Although protesting won't save you from your tax obligations, you'd be part of a growing group of citizens calling for tax reform...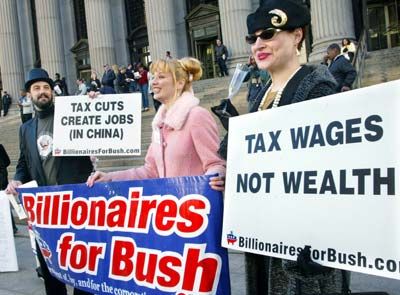 Photo by Monika Graff/Getty Images
Members of Billionaires for Bush, a sarcastic theatrical troupe, mock the wealthy, while the rest of us muddle on with our tax returns...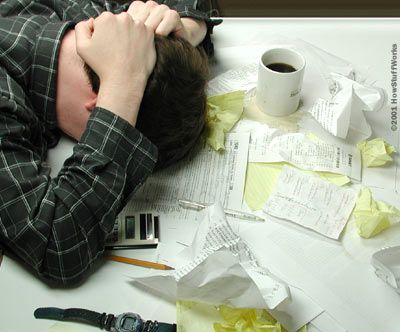 Don't let tax filing get you down. Just keep those receipts, do your research or, if all else fails, call in the pros...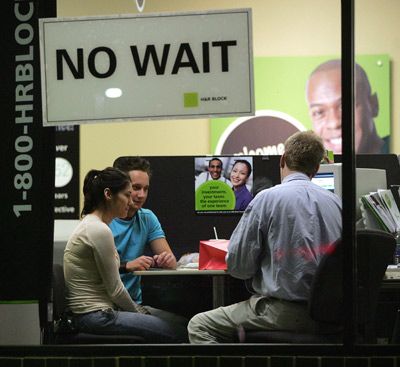 If you claim many tax deductions or just don't have time to wade through the paperwork, the tax pros are there to help. See a different kind of "tax professional" next...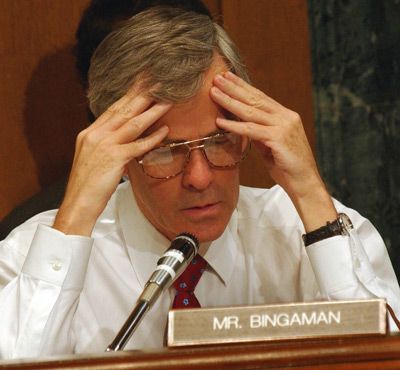 Scott J. Ferrell/Congressional Quarterly/Getty Images
Tax law can confound even the ones making the rules, like Senator Jeff Bingaman, shown here pondering charitable tax deductions. If taxes give our senators a headache, no wonder they frustrate the rest of us. See just how complex tax forms can be next.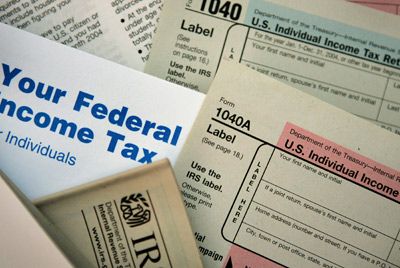 Your personal financial situation will determine which tax form you should use, but many people prefer to leave these details to the professionals. Either way, file early to beat the rush...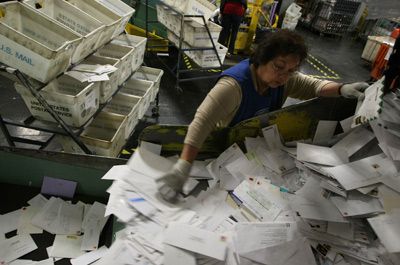 Justin Sullivan/Getty Images
Each April, the Post Office handles millions of tax returns. See a good reason to file your taxes in the next picture.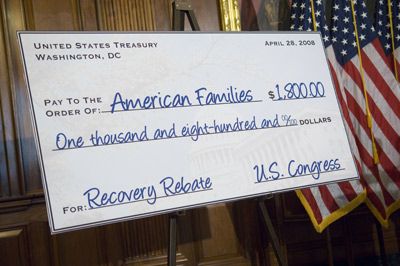 Scott J. Ferrell/Congressional Quarterly/Getty Images
A tax refund or tax rebate check can be an incentive to finish your return. Next, see what happens after you drop off that envelope.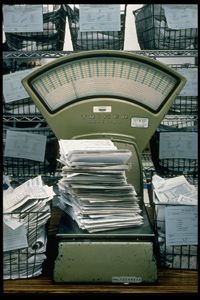 Adam Bartos//Time Life Pictures/Getty Images
Processing returns is a time-consuming business. Forms 1040 pile high on a scale at an IRS processing office. Read about How Income Taxes Work.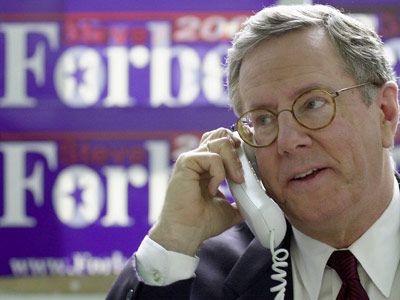 Kenneth Lambert/Washington Times/Getty Images
Steve Forbes famously supported the flat tax in his run for president.