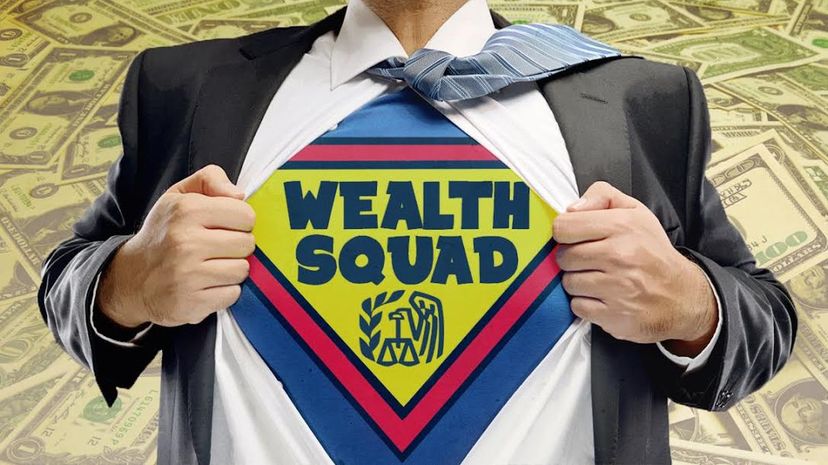 Rich people, it seems, get away with everything. They live charmed lives jetting around on private planes that whisk them to exotic locales where they lounge on luxury yachts and nibble Beluga caviar.
They don't even have to pay taxes, do they?
Well, of course they do. And luckily, your friendly neighborhood Internal Revenue Service agent is on the job, making sure the super-wealthy in the U.S. fork over their fair share. Since 2010, the IRS has unleashed a team of tax collectors that, officially, is named the Global High-Wealth Industry group.
Unofficially it's known as:
The Wealth Squad.
So, it's not exactly the Justice League of America.