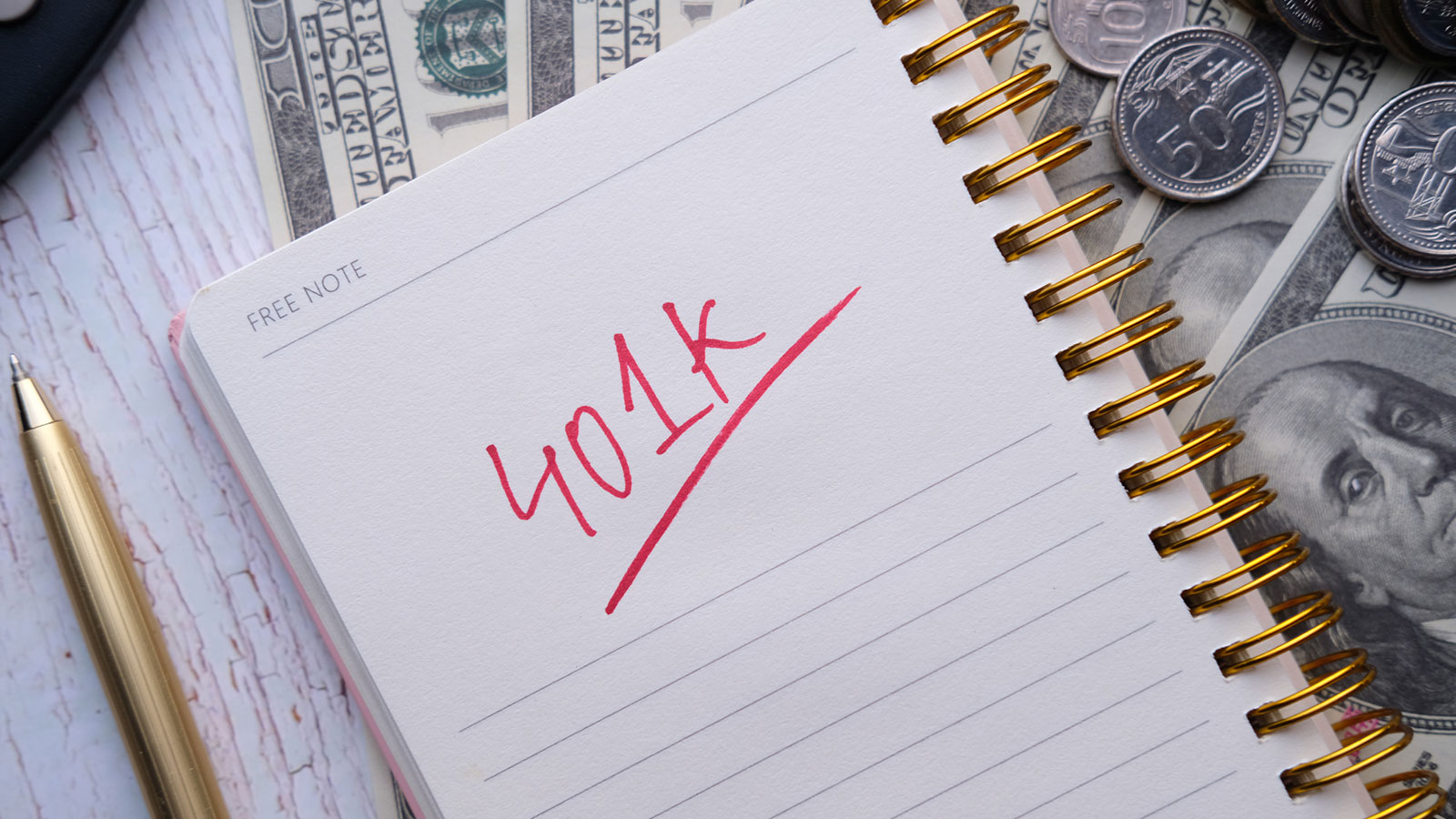 Up Next
Many Americans don't think about their tax bills until the new year. But there are things you need to do before Dec. 31 if you want to pay less later.
---
Author's Note: 10 Worst Mistakes to Make On Your Taxes
Nobody hates Tax Day quite as much as the self-employed. As a freelance writer, I don't have a "boss," which is awesome 364 days of the year. The one benefit of having a boss is that your income taxes are subtly skimmed from each paycheck. In fact, it's easy to forget that you're paying taxes at all until April 15 rolls around and Uncle Sam owes you a big fat refund check. For us freelancers, the exact opposite is true. When we get paid, no taxes are withheld. Once the money is in the bank, we pay the mortgage and buy the groceries and think that everything is super-duper until Tax Day rolls around and — BAM! — we have to pay the entire year's taxes all at once. To be honest, that's the not the way it's supposed to work. In fact, the IRS insists that freelancers, contractors and other self-employed folks file quarterly estimated taxes. There's a small penalty if you don't, but the bigger punishment is writing a huge check in April for money that may or may not be in the bank. After years of April agony, we've finally boarded the estimated taxes train. Now our tax pain is spread out in four equally irritating installments. Thank you, IRS.
Related Articles
Sources
Bell, Kay. "10 common tax-filing mistakes." Bankrate.com (Jan. 28, 2014) http://money.msn.com/taxes/10-common-tax-filing-mistakes

Block, Sandra. "Claiming an adult child as a dependent on your taxes." Feb. 16, 2012. (Jan. 28, 2014) http://usatoday30.usatoday.com/money/perfi/columnist/block/story/2012-01-30/claiming-adult-children-as-dependents-taxes/52890686/1

Ebeling, Ashlea. "When a Housemate is a Dependent (And a Tax Break)." Forbes. Feb. 3, 2012. (Feb. 5, 2014) http://www.forbes.com/sites/ashleaebeling/2012/02/03/when-a-housemate-is-a-dependent-and-a-tax-break/

IRS. "2012 Tax Season Refund Frequently Asked Questions." (Jan. 28, 2014) http://www.irs.gov/uac/2012-Tax-Season-Refund-Frequently-Asked-Questions

IRS. "Annual Inflation Adjustments for 2013." Jan. 22, 2013. (Jan. 28, 2014) http://www.irs.gov/uac/Newsroom/Annual-Inflation-Adjustments-for-2013

IRS. "Answers to Frequently Asked Questions for Individuals of the Same Sex Who Are Married Under State Law." Nov. 20, 2013. (Jan. 28, 2014) http://www.irs.gov/uac/Answers-to-Frequently-Asked-Questions-for-Same-Sex-Married-Couples

IRS. "Failure to File or Face Penalties: Eight Facts." April 17, 2012. (Jan. 28, 2014) http://www.irs.gov/uac/Failure-to-File-or-Pay-Penalties:-Eight-Facts

IRS. "How long should I keep records?" (Jan. 28, 2014) http://www.irs.gov/Businesses/Small-Businesses-&-Self-Employed/How-long-should-I-keep-records

IRS. "Home Office Deduction." (Jan. 28, 2014) http://www.irs.gov/Businesses/Small-Businesses-&-Self-Employed/Home-Office-Deduction

IRS. "IRS Offers Tips on How to Fix Errors Made on Your Tax Return." July 16, 2012. (Jan. 28, 2014) http://www.irs.gov/uac/IRS-Offers-Tips-on-How-to-Fix-Errors-Made-on-Your-Tax-Return

IRS. "Itemizing vs. Standard Deduction: Six Facts to Help You Choose." March 20, 2013. (Jan. 28, 2014) http://www.irs.gov/uac/Newsroom/Itemizing-vs-Standard-Deduction-Six-Facts-to-Help-You-Choose

IRS. "Publication 501: Exemptions, Standard Deduction, and Filing Information." (Feb. 4, 2014) http://www.irs.gov/pub/irs-pdf/p501.pdf

IRS. "Publication 963: Home Mortgage Interest." (Jan. 28, 2014) http://www.irs.gov/publications/p936/ar02.html

IRS. "A 'Qualifying Child.'" January 2005. (Jan. 28, 2014) http://www.irs.gov/uac/A-%E2%80%9CQualifying-Child%E2%80%9D

IRS. "Seven Things About Getting More Time to File Your Tax Return." April 7, 2011. (Jan. 28, 2014) http://www.irs.gov/uac/Seven-Things-about-Getting-More-Time-to-File-your-Tax-Return

IRS. "Simplified Option for Home Office Deduction." (Jan. 28, 2014) http://www.irs.gov/Businesses/Small-Businesses-&-Self-Employed/Simplified-Option-for-Home-Office-Deduction

IRS. "Topic 502: Medical and Dental Expenses." (Jan. 28. 2014) http://www.irs.gov/taxtopics/tc502.html

IRS. "Topic 506: Charitable Contributions." (Jan. 28, 2014) http://www.irs.gov/taxtopics/tc506.html

IRS. "What is Earned Income?" (Jan. 28, 2014) http://www.irs.gov/Individuals/What-is-Earned-Income%3F

Johnson, Stacy. "Why Tax Refund Anticipation Loans Are Bad For You." MoneyTalksNews.com (Jan. 28, 2014) http://jobs.aol.com/videos/business-personal-finance/why-tax-refund-anticipation-loans-are-bad-for-you/517285122/

McCoy, Kevin. "IRS audits drop, but not on high incomes." USA Today. April 9, 2013. (Jan. 28, 2014) http://www.usatoday.com/story/money/business/2013/04/09/irs-audits-drop/2066713/

National Consumer Law Center. "New Report Documents Evolving Tax-Time Financial Products Market." Feb. 28, 2013. (Jan. 28, 2014) http://www.nclc.org/images/pdf/high_cost_small_loans/ral/pr-ral-2013.pdf

Phillips Erb, Kelly. "A Beginner's Guide to Taxes: Do I Need to Hire a Tax Preparer or Can I Do My Return Myself?" Forbes. Feb. 12, 2013. (Jan. 28, 2014) http://www.forbes.com/sites/kellyphillipserb/2013/02/12/a-beginners-guide-to-taxes-do-i-need-to-hire-a-tax-preparer-or-can-i-do-my-return-myself/

Rampell, Catherine. "Stimulus Makes People Bad at Math." The New York Times. March 12, 2010. (Jan. 28, 2014) http://economix.blogs.nytimes.com/2010/03/12/stimulus-makes-people-bad-at-math/?_php=true&_type=blogs&_r=0

Sandall, Anna. "Store or Shred? How Long Should You Hang On to Tax Records?" H&R Block. Aug. 18, 2013. (Jan. 28, 2014) http://blogs.hrblock.com/2013/08/18/store-or-shred-how-long-you-should-hang-onto-tax-records/

Schnepper, Jeff. "10 tax goofs many of us keep making." MSN Money. (Jan. 28, 2014) http://money.msn.com/taxes/10-tax-goofs-many-of-us-keep-making-jeff-schnepper

Tax Policy Center. "Historical Standard Deduction" (Jan. 28, 2014) http://www.taxpolicycenter.org/taxfacts/displayafact.cfm?Docid=171

Wicker, Alden. "The 10 Worst Tax Mistakes You Can Make." The Fiscal Times. Feb. 4, 2013. (Jan. 28, 2014) http://www.thefiscaltimes.com/Articles/2013/02/04/The-10-Worst-Tax-Mistakes-You-Can-Make#sthash.1HjDgPP7.dpuf