According to the National Retail Federation, people spend in excess of $7 billion a year on home furnishings. But who wants to break the bank like that?
There are many ways to update your living space on a budget. We at TLC think creativity and innovation are key. There's no reason why you can't reuse pieces you already have in fun and original ways. Here are 10 of our ideas.
For less than $20, a fresh coat of paint on your walls will give your living room a completely different look. If the room is white or neutral, consider creating an accent wall by painting one of the walls in the room a bold new color. And no need to hire a professional painter for this job. Roll up your sleeves and unleash your paint brush on the wall, or invite some friends over for a painting party.
9
Rearrange What You Already Have
Rearranging the furniture you already have is probably the least expensive way to give your living room a new look. Move your sofa from the far wall to the middle of the room. Bring in that red chair from the bedroom for a splash of color and some extra seating. Trade the area rug in the bedroom for the one in the living room. You'll be surprised how much these simple changes will refresh the look of your space.
If you don't want to buy an expensive painting or print to hang on your wall, buy a mirror to brighten up your living room. Not only are mirrors a stylish and inexpensive way to liven your living space, but they also can make a small space look larger by creating a sense of depth in a room. The nice thing about mirrors is that you can buy a used one at a thrift store or yard sale, and if the frame is banged up, just paint it.
Remember to hang your mirror in a spot where it reflects something attractive within your living space, like your baby grand piano or your heirloom armoire.
Reupholstering a chair or sofa that you already own can be a good way to spruce up your living room on the cheap. But before you commit to this project, you have to weigh out the variables. First, research the cost of the fabric and the cost of labor to have it re-covered. Will reupholstering the piece be cheaper than buying a discount piece at a retailer like IKEA or American Signature? You may find out that buying a new piece is actually less expensive.
On the other hand, you have to consider that a discount piece won't last you very many years. So, take a good look at the one you own. Is it high quality, in good shape and likely to hold up for a long time? Is it an heirloom that you're attached to? If you've found some inexpensive (but attractive) fabric and cheap labor, then go ahead and revamp your existing piece!
6
Be Creative with Window Treatments
Choosing the right window treatments can not only bring together the look of a room but it can also change how much light enters your living space, which can give it an entirely different look and can even change the color of your walls.
You don't have to spend a fortune on curtains, however. If you already have an old duvet cover, fabric shower curtain or fitted sheet that's a color or pattern you love, turn it into curtains by hanging it from a tension rod over your window. Since these items are already hemmed, that means less sewing labor for you. For high-quality custom-made curtains at a discounted price, check out Curtain Exchange, which sells on consignment leftover curtains from show houses and curtains rejected by interior designers' clients.
Instead of buying a pricey piece of art from a gallery, why not create your own piece? Framed patterns can complement a room just as well as an artist's print. For example, check out your local fabric store for patterns that could be put into an inexpensive frame. Wallpaper and even wrapping paper can also be framed.
If you have any artistic talent, paint your own pattern. For example, for a contemporary look, run blue painter's tape across a canvas to create angular shapes. Paint those shapes in alternating colors, remove the tape -- and voila! It's modern art.
Also, consider framing your post cards and photographs. Photographs are inexpensive to enlarge and print from your own computer, and they tell a story about your friends, family and travels.   
Rather than buy a completely new piece of furniture, invest in some new hardware to give your piece a face lift. If you replace outdated hardware with stylish knobs or handles, it can make a desk or cabinet look completely different -- you'll be surprised! Buy new hardware from secondhand stores like the Habitat for Humanity Resale Store, or, if you want to spend a little more, at a trendy retail store like Anthropologie.
3
Use a Carpet Remnant as Your Rug
Appointing your living room with a new rug can warm up the room, and it doesn't have to cost a fortune. If you check out carpet showrooms, you'll usually find a warehouse in the back with remnants of carpet that have been bound around the edges, which make for lovely rugs. Plus, they're usually pretty inexpensive -- from $200 to $300, compared to the $800-plus you'd spend on a rug from a large-scale furniture retailer.
Rather than buy a brand new piece of furniture for your living room, scour your local consignment and thrift stores, as well as yard sales, to find used furniture that might work in your room. Paint an old lamp from a yard sale with a high-gloss lacquer spray paint to refresh it. Or stain old tables and chairs to give them a second life. Many secondhand stores carry quality pieces that just need a little TLC to spruce them up.
Recycling is not just good for the environment; it's also good for your budget. Instead of throwing out stuff that you no longer use, think about ways that you can recycle it to update your living room. For example, if you're removing the old shelves from your kitchen, consider refurbishing them and turning them vertically for a funky bookshelf in your living room. If you're looking to spruce up an older sofa or chair without reupholstering it, consider making some pillows out of old clothes or other fabrics that you might otherwise toss. Paint your wicker trash can black and turn it into a planter. Use the tile samples you picked up at the hardware store as coasters. Be creative!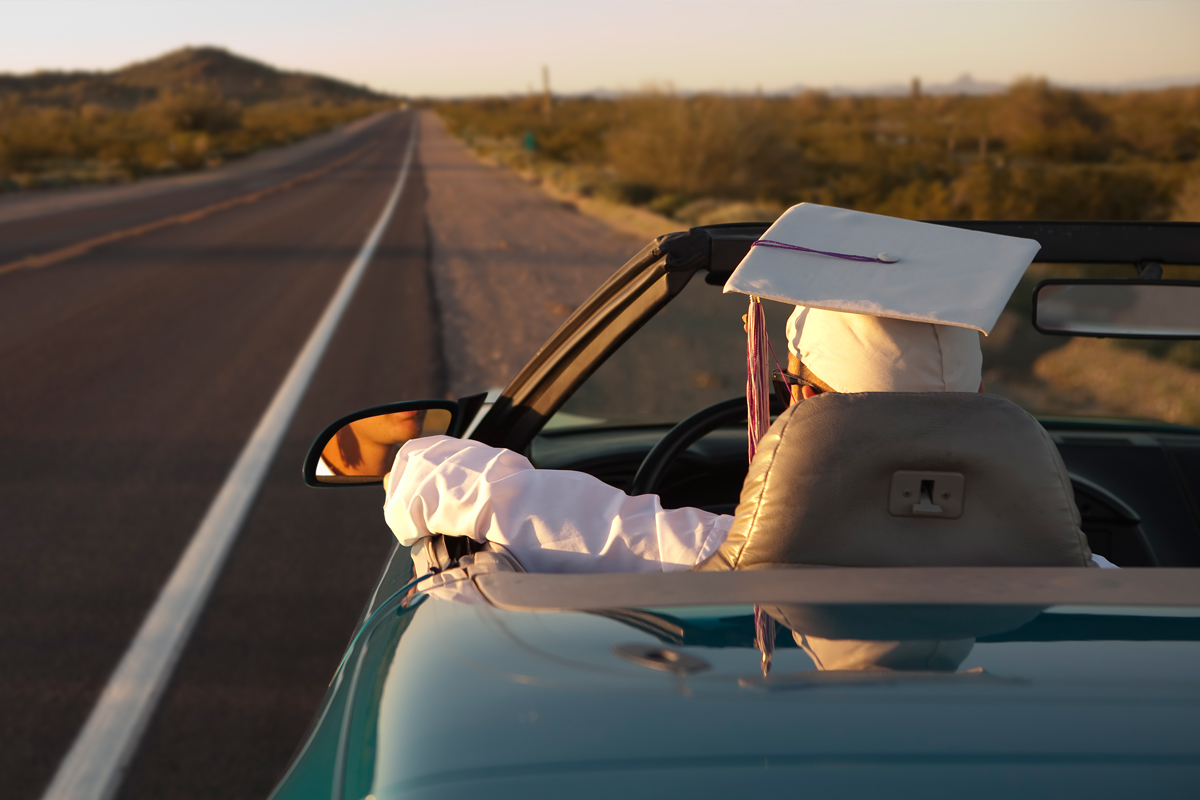 Up Next
Student loans are great for tuition, but are they also good for buying a car? Find out if you can use student loans to buy a used car.
---
Related Articles
Sources
"10 Tips for Decorating on a Budget."http://www.myhomeideas.com/decorating/budget-style/10-budget-decorating-tips-10000001868012/

"Budget Decorating Tips." Better Homes and Gardens.http://www.bhg.com/decorating/budget-decorating/

Burnett, Robin. Robin Burnett Design. Interview. Aug. 27, 2010.

"Furnish Your Home for Less." CBS News.http://www.cbsnews.com/stories/2010/04/13/earlyshow/contributors/susankoeppen/main6391036.shtml