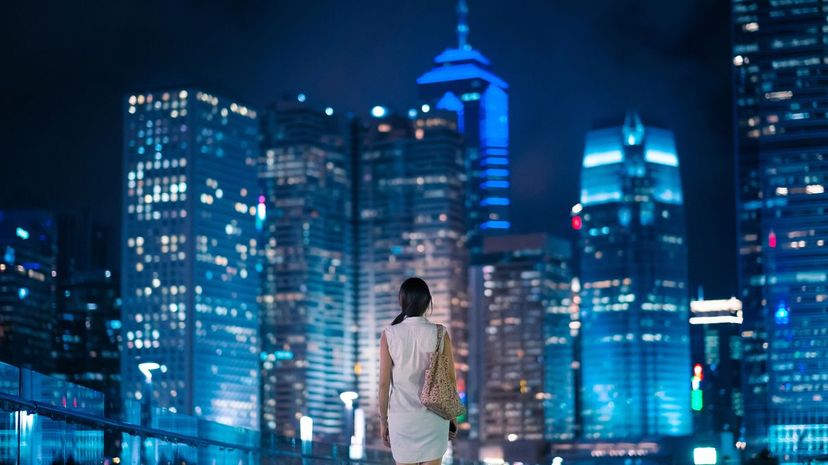 Looking for a cute little house that's centrally located and doesn't cost a lot? You're probably not going to find one in Hong Kong. Once again, the Chinese metropolis has achieved the dubious honor of having the worst housing affordability in the world, according to the 13th Annual Demographia International Housing Affordability Survey.
Hong Kong has topped the list every year since being added seven years ago. The survey looks at 92 major housing markets in nine nations — the United States, the United Kingdom, Australia, Canada, Ireland, Japan, New Zealand and Singapore, in addition to the China-owned island of Hong Kong. The survey provides housing affordability data on 406 markets total. 
To figure out what type of bang people are getting for their real estate buck, the survey calculates the "median multiple," which is a fancy way of saying "median house price divided by gross annual median household income." Hong Kong's median multiple landed at 18.1, with Sydney, Australia coming in a distant second at 12.2. (The report deemed any city with a multiple over 5.1 "severely unaffordable.") Ireland, the U.S. and Canada can all pat their themselves on the back, since those nations boast the most affordable housing overall.
So, what is behind Hong Kong's pricey property?  "Hong Kong's housing affordability was far better in the early 2000's. According to The Chinese University of Hong Kong's' Quality of Life Index, the house price-to-income ratio rose approximately 275 percent between 2002 and 2014," the researchers explain in the report.  "Academic research has indicated that Hong Kong's house prices have been driven considerably higher by restrictive land-use regulation."
According to the researchers, over-regulation of land (not being able to build on it) keeps cities from being able to meet the affordable housing needs of growing populations. "The more stringent the restrictions, the less is the housing market able to respond to increased demand, and the more likely house prices are to increase, " explains Dr. Shlomo Angel, a city planning professor at New York University, in the report.  "And when residential land is very difficult to come by, housing becomes unaffordable."
Despite the real estate woes, Hong Kong doesn't appear to be any more of a financial trap for tourists than any other big city. Certain items, like milk, local cheese and wine trend at a more expensive rate than Los Angeles, but restaurant meals and transportation costs actually run significantly lower, according to Numbeo, a research website. However, another survey put Hong Kong in the No. 2 spot (tied with Zurich) for the most-expensive city in the world, taking the general cost of living into account.
Sarah Simmons spent five weeks there in the summer of 2016 running a pop-up version of her New York City-based restaurant, Birds & Bubbles.  "Hong Kong is expensive but not so much compared to NYC," she says in an email interview. "We found that dining out [was] the same price as NYC and transportation was really cheap. Some of the groceries were more expensive because 95 percent of [food] is imported."