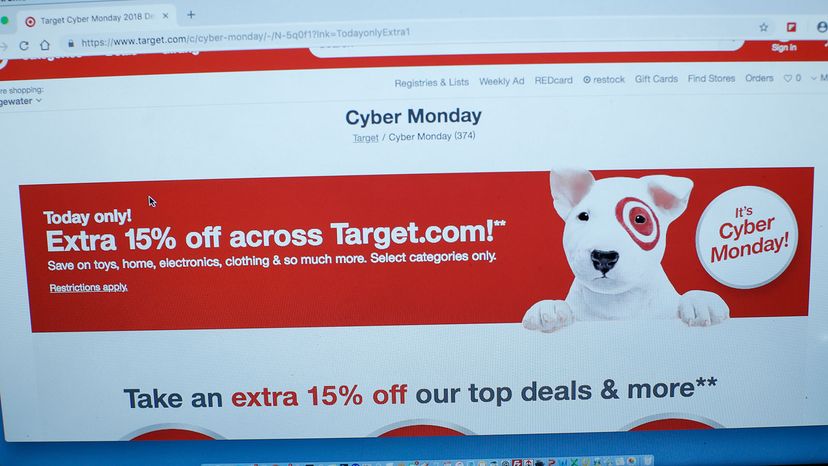 In just a few short years, Cyber Monday has grown into a shopping day bigger than Black Friday. A record-breaking $7.9 billion was spent online on Cyber Monday 2018, compared with $6.2 billion spent online on Black Friday 2018 [source: Lunden]. And the forecast for 2019 is a whopping $9.4 billion [source: Tom's Guide].
What has fueled this phenomenal growth? Americans' comfort with internet shopping, the rise of fast broadband and the numbers of online deals offered by retailers. Indeed, just as many Black Friday deals are offered in stores before Black Friday, many Cyber Monday deals extend both before and after the day.
Back in the days of dialup, U.S. shoppers who wanted to partake in seasonal sales yet refused to brave the mall madness that ensues on Black Friday (the day following Thanksgiving) had to still spend their holiday weekend waiting for their internet connection to cooperate. That is, until many holiday shoppers -- and the retailers marketing to them -- realized there was another way. Why not just hold off on offering and shopping for online sales until everyone's back at their desks on Monday with speedy broadband connections?
People also wanted to avoid the massive crowds that one must often face on Black Friday. Competition for products like discounted electronics can get fierce, but when it comes to stuff like the season's hottest toys, it's positively cutthroat. Take the deadly incident at a Wal-Mart in 2008. One person was trampled to death and 11 more were injured when a mob of 2,000 shoppers broke down the store's doors and stormed inside [source: USA Today]. Little wonder many people prefer to shop online.