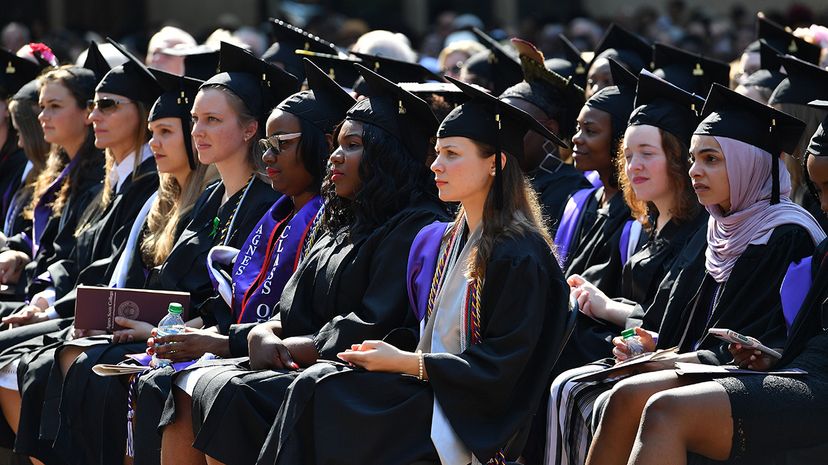 If you're about to graduate from college — or you have a child that is — there's good news regarding the job market.
First, the latest numbers from the U.S. Labor Department released on May 4, 2018 show unemployment is at a record low 3.9 percent. Employers also added 164,000 new jobs in April, so that's a good sign for new grads who will be sending out resumes after they receive their diplomas.
Second, a study compiled by Korn Ferry suggests that it's highly likely graduating seniors will get jobs once they graduate. The business research and analytics consulting firm surveyed nearly 1,000 organizations in the United States and gathered data for more than 300,000 entry-level positions — exactly the jobs grads are going to be applying for. What their data showed is that "the job market is at the hottest it's been this century."
This good news comes with a side order of not-so-great news, though. The survey also shows that the average salary for college graduates didn't go up much at all from 2017. "Based on the firm's analysis, 2018 college grads in the United States will make on average $50,390," the release states. That's just 2.8 percent higher than last year's average of $49,000. That sounds like more good news, right? But inflation hovers around 2 percent, so that increase is really just keeping pace with that.
The survey also took a look at the average salaries for college graduates in 10 major American cities. Atlanta came in lowest at $49,584, while San Francisco took the top spot at $63,995. That's a higher average salary for grads than even New York City, at $60,972. The tech sector in the San Francisco Bay Area likely draws that average up.