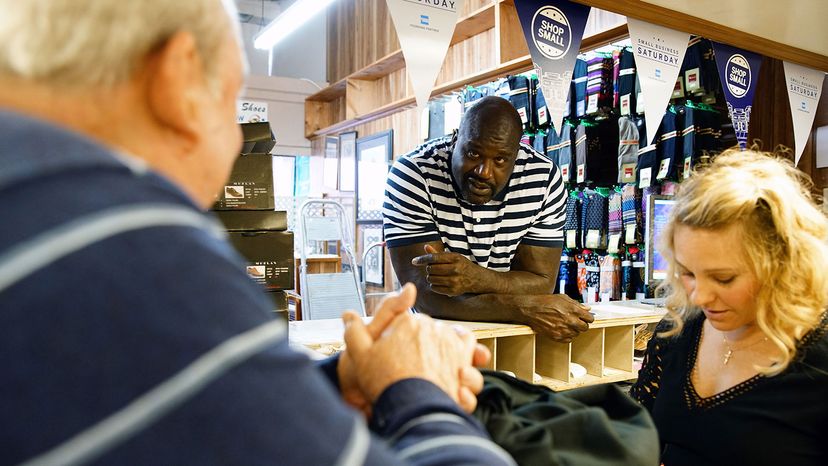 The Great Recession of 2008-2009 caused unemployment to spike to nearly 10 percent and slashed more than 4 percent from the gross domestic product. Consumer spending tanked and small businesses suffered, as 60 percent of job cuts in the U.S. occurred at companies that could least afford it — those with 50 or fewer employees. About 200,000 small businesses called it quits during that period. In 2010, American Express (AmEx) saw the bloodbath as a chance to launch an initiative called Small Business Saturday.
Hot on the heels of Black Friday, Small Business Saturday is meant to emphasize spending not at big box stores, but instead at local shops and vendors who rely on an influx of revenue around the holidays. Since the movement began, AmEx estimates that small business supporters have spent about $163 billion during Small Business Saturday. The U.S. Senate even got in on the act, passing a resolution in support of the concept in 2011 and annually since.
There are about 32.5 million small businesses in America, making up 99.9 percent of U.S. companies, and these enterprises accounted for 64 percent of all new jobs, according to the Small Business Administration (SBA). The SBA defines a small business as any firm with less than 500 employees.
So how does Small Business Saturday work out for small businesses? A Deloitte 2022 Holiday Retail Survey said that 29 percent of shoppers surveyed planned to participate in Black Friday, with 16 percent planning to participate in Small Business Saturday, reported Bankrate. However, the biggest shopping day of the Thanksgiving holiday season is going to be Cyber Monday (30 percent). This is consistent with forecasts from previous years, which also showed more activity on Black Friday and Cyber Monday than on Small Business Saturday.
Still an American Express Survey from 2021 showed that spending among U.S. consumers who patronized independent retailers and restaurants on Small Business Saturday was $23.3 billion, up 18 percent from $19.8 billion in 2020 and an increase from pre-pandemic spending in 2019 ($19.6 billion). And most small business owners felt that the day helped to bring them more customers, according to the National Federation of Independent Business.
Originally Published: Nov 23, 2018