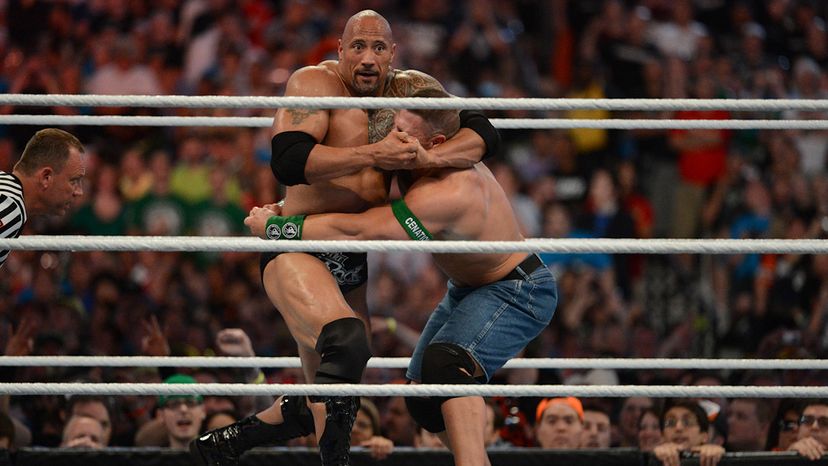 As glamorous and attractive as wrestling seems on national TV, it's still a dangerous sport, even though acting plays a big part in the game. But if your heart's set on it, the following guidelines should get you started on your way to being accepted by the WWE. Keep in mind though, that very few make it to the top.
Start training while you're young. Although it's never too late to try, the younger you start professional training, the better.

Make sure you're in good physical shape. Being involved in other sports on a regular basis is a great way to keep in shape, which is necessary in the grueling world of professional wrestling.

Maintain your weight. Although size and weight aren't critical, you need enough weight to hold your own.

Get acting training or experience. Acting is an essential part of being in the WWE. If necessary, take lessons.

Be willing to travel and be away from home for long periods.

Now you're ready to submit an application and create your profile on the WWE's Performance Center website.

After reviewing your application, the WWE may then contact you to attend a future tryout, typically giving you four to six weeks' notice. The WWE holds tryouts throughout the year, both in the U.S. and internationally.

After the tryout, participants receive feedback and may be notified of potential opportunities. If selected, recruits will begin their superstar journey at the WWE Performance Center.