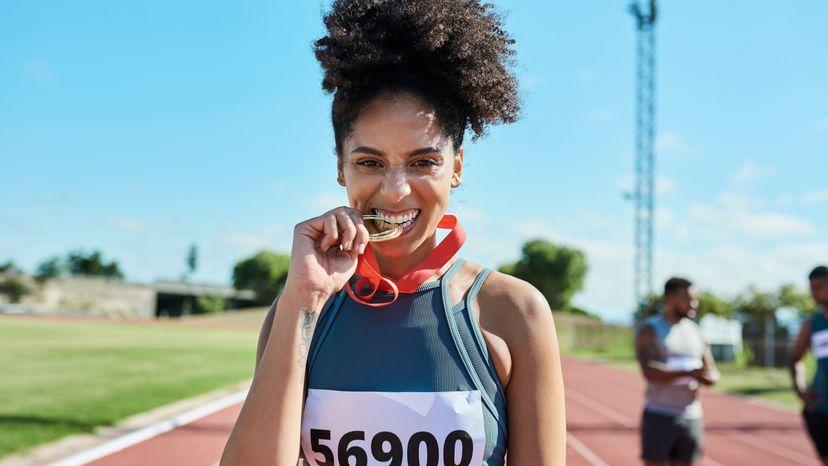 Professional athletes play sports for a living. Professional team sports include football, basketball, baseball and hockey. Professional individual sports include tennis, golf and boxing.
If you want to be a professional athlete, you should attend college for two reasons:
Professional athletes are often chosen by scouts that go to colleges to seek out talented athletes.

Professional athletes usually retire at a fairly young age. A college education will help you in your second career. [Source: U.S. University Directory]
Professional athletes must:
Have good eyesight [source: U.S. University Directory].

Have good reflexes and coordination.

Perform well under pressure.

Be competitive.

Be disciplined.

Be prepared to travel a lot and/or relocate.
In order to become a pro athlete you'll need to:
Start playing sports early in life.

Train rigorously.

Keep your body in excellent condition.

Earn good grades in school, so you're allowed to play on your school's team [source: BLS].

Join teams and clubs dedicated to your sport.

Try out for competitions and tournaments in your sport.

Apply for scholarships for outstanding athletes in your sport.
Your career path as a professional athlete will depend on your sport.
If you're drafted in baseball, you'll have to continue trying to qualify through a system of farm teams that the major league teams own.

If you're drafted in football, you'll go straight to a pro team.
Before becoming a professional athlete, remember:
As a pro athlete, your job follows you everywhere. Being a pro athlete is like being a famous actor or singer.

As a pro athlete, you may have curfews or other restrictions to abide by.
As public interest in sports grows and professional sports leagues expand, the number of athletes will probably increase. However, the competition in pro athletics is still extremely stiff because so many people want to enter the field.