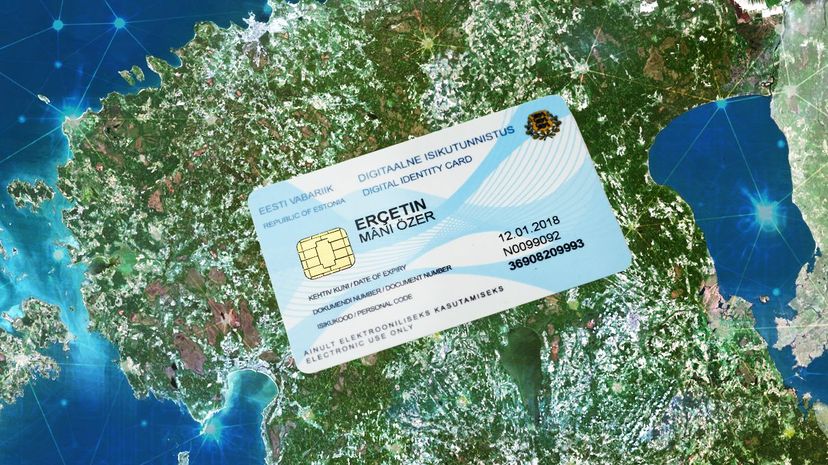 The U.K. may have voted to leave the European Union, but some British business owners have found a way to stay.
On the evening of June 23, 2016, Alex Bellars went to bed very late. He and his fellow citizens had cast their votes that day on whether the United Kingdom should remain in the European Union — the so-called Brexit referendum — and Bellars couldn't take his eyes off the Twitter feeds anticipating the results. The race was tight, but he thought the votes to remain would win by a narrow margin. He fell asleep beside his wife Catherine, a naturalized French citizen, feeling optimistic. The next morning, the U.K.'s Electoral Commission announced that 51.9 percent of the total votes cast were in favor of leaving while 48.1 percent had voted to stay.
"Suddenly, it was like the whole world tilted," Bellars says.
He and Catherine had been married since 2001, and in those years they had never talked about living anywhere but England. After the referendum, they began to question whether the U.K. was the right country for them. Both worked as foreign language instructors at private schools — Alex teaching French and German and Catherine teaching French — but neither one of them was certified to teach in France. If they moved, where would they go? And once they got there, what would they do to make a living?
And then Bellars learned of Estonia's e-Residency program. Launched in December 2014, the program allows anyone in the world to apply for a digital identity and legally operate a business virtually based in Estonia, an EU member since 2004. Those approved for e-Residency receive a government-issued ID card, which contains a computer chip, and with it gain access to the same secured internet services Estonian citizens have. E-Residents can bank online, digitally sign and verify documents, authorize transactions, encrypt and transmit documents, and declare and pay taxes online.
"It looked like a good way of keeping a foot in the door," Bellars says. He applied online and by December 2015, had his e-Residency card.
He was not the only Brit to do so.
Before the Brexit vote, applications from U.K. citizens totaled just three, says Adam Rang, spokesperson for the e-Residency program. "The week after there were 57," he says. As of this writing, 1,045 people from the United Kingdom had applied, and worldwide, more than 19,100 people from 137 different countries have gotten their Estonian e-Residencies.
"When Theresa May's government submitted the official letter to EU commission for the formal exit negotiations to begin, more and more British people and companies who were interested in doing business within Europe started applying for this e-Residency program," says Yannis Stivachtis, director of the International Studies Program at Virginia Tech.
Those accepted are covered under the EU regulations and can operate as if they are in the European Union, Stivachtis says.
Dedicated to Digital
If applying for such a residency in a small Baltic republic seems sketchy, understand that after Estonia declared independence from the former Soviet Union on Aug. 20, 1991, it has become one of the most digitally advanced countries in the world. In 2000, Estonia became the first country to say that internet access was a human right. Here, citizens have free public WiFi, they've been voting online since 2005, they're protected by some of the best internet privacy laws in the country as well as some of the best transparency laws. Estonians know when their personal data is being used for in the public sector and for what. In 2017, the Freedom House, an independent watchdog organization, ranked Estonia at the top of its global internet freedom chart right alongside Iceland.
Just to be clear, the e-Residency is not a path to citizenship, nor is the card a form of identification like a passport — there's no photograph. The primary advantage of joining is gaining the ability to work with businesses in the European Union, within the laws governing those relationships. Businesses outside the EU cannot easily secure research projects, grants or contract work.
"Once you're outside, then you're treated as a third country," says Dirk Singer, founder of Rabbit, a digital marketing firm with a virtual office in Estonia.
Singer signed up for an e-Residency a few months before the Brexit vote, anticipating the outcome. "I wasn't confident that we were going to stay in," he says.
After he received his card, he flew to Estonia and opened up a bank account, a step that according to Adam Rang, will be available online in the future. Next, Singer hired LeapIN, a Tallinn-based company to guide him through the process of setting up his virtual office. For 99 euros a month, LeapIN takes care of registering the business to a physical address and maintaining its presence there, invoicing clients, bookkeeping, and any of the other details Singer needs taken care of to run Rabbit.
Bellars has yet to establish a virtual office with his e-Residency. But he has been toying with the idea of launching an online business to promote and sell some of the content he has developed as part of his teaching job — tools like videos, quizzes and audio aids designed as language-learning resources. He has until 2019 to get it up and running, though. That's when the U.K.'s exit will officially occur. For now, he sees his e-Residency as symbolic.
"It seemed to be a really good way of standing up and saying no, I don't want to just be steamrolled into this decision," he says. "I want to stick up for what I think is the right thing to do, which is to have an openness to a wider community."