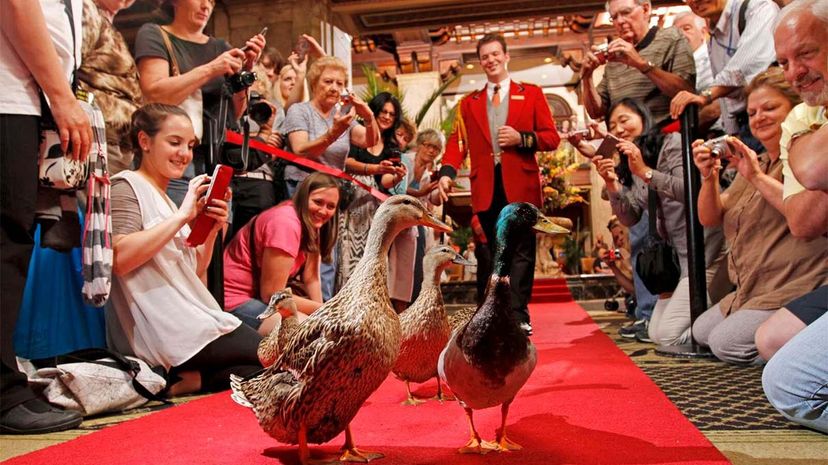 People get paid to do all kinds of weird stuff: stand in lines for other people, write fortune cookie fortunes, move icebergs, cuddle strangers. But though there are a few, say, professional snake venom milkers, there's only one Duckmaster.
For the past 85 years, the Peabody Hotel in Memphis, Tennessee has been paying someone to tend to its five North American mallard ducks. The Duckmaster is responsible for feeding, training and cleaning up after the ducks that live on the roof of the hotel by night and entertain guests in the lobby by day, but this is not a simple animal caretaking job. Each morning, the ducks must also be ushered from their $200,000 "Royal Duck Palace" on the roof of the hotel, down the elevator, and into the lobby, where a red carpet has been laid for their waddle to the hotel's Italian marble indoor fountain. Hundreds of people crowd into the Peabody's lobby each morning and afternoon to watch the spectacle, so somebody's got to make sure it all happens smoothly.
Which is why the Duckmaster is an indispensible, albeit niche, profession.