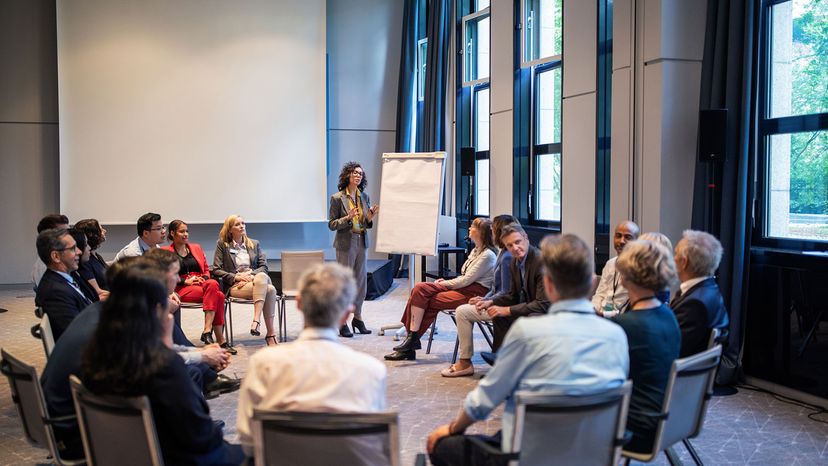 Corporate America has conducted diversity training for employees since the 1960s with the goals of improving internal employee relations and increasing the number of women and people of color who are hired and promoted at companies. But despite decades of these mandatory trainings — think three hours in a conference room on a Tuesday afternoon, snacks provided — the numbers have hardly budged.
From 1985 to 2014, for example, a time when many corporations doubled down on diversity training in response to high-profile discrimination lawsuits, the percentage of Black men in management positions only rose by the slightest margin: 3 percent to 3.3 percent, according to the Harvard Business Review.
Surprisingly, the effectiveness of diversity training programs has not often been measured. But one 2019 study showed that a one-hour online diversity training session conducted at a large corporation may temporarily have improved attitudes around the benefits of diversity, but didn't impact real-world behavior and outcomes over the long term.
"The only thing we can say that diversity training does for sure is that it can make people understand the issues better, but this understanding usually doesn't stick and doesn't translate to action," says Alexandra Kalev, a professor of sociology and anthropology at Tel Aviv University and co-author (with Frank Dobbin at Harvard) of several papers exploring why diversity and sexual harassment trainings often fail. They've analyzed 30 years' worth of data from 800 American companies. "If we look at actual changes in workforce demographics and the makeup of the management team, then the bottom line is no change and sometimes even negative change. We do see some backlash reactions to diversity training."