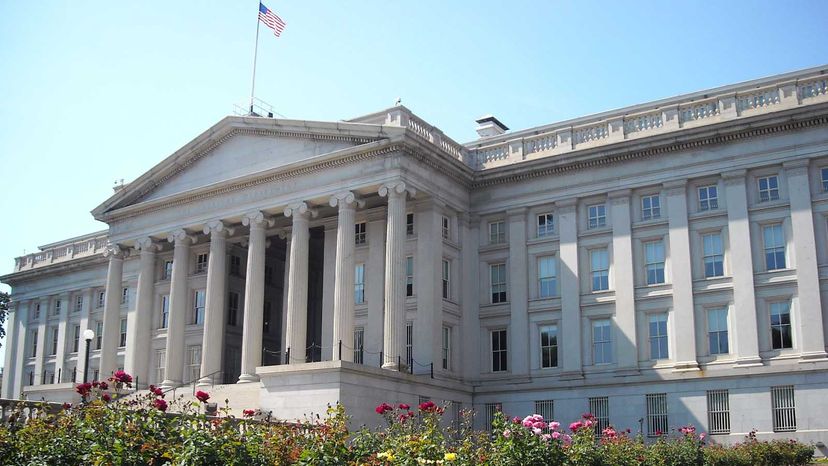 If you're curious how much it really costs to run a modern Western superpower, look no further than a fascinating document issued every single day by the U.S. Treasury called the Daily Treasury Statement. The statement is a concise, daily reckoning of exactly how much the U.S. federal government spent that day — rounded off to the nearest million, of course — and how much it pocketed in revenue. It's also a handy way of understanding the national debt and this mysterious thing called the debt ceiling.
Let's look at a single day in greater detail: Sept. 23, 2021. On this average Thursday, the federal government took in $115.4 billion in revenue from sources like:
Individual Income and Employment Taxes, Not Withheld ($7 billion)

State Unemployment Insurance Deposits ($331 million)

Medicare Premiums ($677 million)
On that same day, the government spent $214.2 billion on items like:
Coronavirus Relief Fund ($25 million)

Defense Vendor Payments ($2.9 billion)

Supplemental Nutrition Assistant Program (SNAP) ($434 million)
That's one day. On that day, the government spent $98.7 billion more than it earned. That $98.7 billion amounts to the budget deficit for Sept. 23, 2021. When you add up all of those budget deficits, plus some extra money that the government borrows from itself (don't ask), you get a number called the national debt. To date the national debt stands at about $28.4 trillion.
That's where the debt ceiling comes in. It's the maximum amount of debt the Department of the Treasury can issue. There was no limit on the debt ceiling because of the Bipartisan Budget Act of 2019, which suspended it through July 31, 2021. But Aug. 1, 2021, the debt ceiling reset to the previous amount of $22 trillion, which was set in 2017.
Why is the government only allowed to borrow $22 trillion? Can't the Treasury just print more money? And what does this have to do with spending cuts or tax increases? Keep reading to get the full story on the debt ceiling, what it is, where it came from, and why it's such a political thorn in America's side.