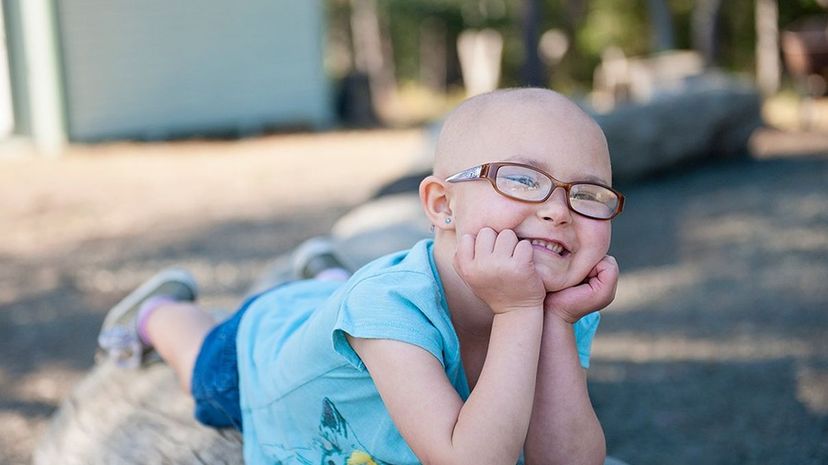 Hot on the heels of Black Friday and Cyber Monday comes Giving Tuesday, and although cold, hard cash is still involved, it's a day with a decidedly more altruistic bent. Charities try to get people to donate money to their causes, all on the same day. But where did Giving Tuesday come from? And does it really work?
Launched in 2012, Giving Tuesday (often styled with a hashtag as #GivingTuesday) was created by the Belfer Center for Innovation & Social Impact at the 92nd Street Y. This New York City-based cultural center sought to use a social media-based platform to kick off the charitable giving season, while also encouraging donors not to wait until the end of the year to make contributions. The organization teamed up with the United Nations Foundation and executives from Mashable, Facebook and Groupon to spread the word about the day.
"Year-end is one natural deadline [for donations] largely for tax reasons. Giving Tuesday is meant to be another when people presumably already have their wallets open and a bit of retail guilt from holiday shopping," says Dan Ratner, CEO of cause-centric charity marketplace Public Good in an email interview.
It seems a lot of people are feeling guilty. On Giving Tuesday 2018, people in more than 170 countries donated more than $400 million to benefit worthy causes, up from $274 million the year before. "In its short history, Giving Tuesday has become an effective way for smaller nonprofits to create awareness for their cause. By creating sufficient media traction, many of the smaller, grass-roots organizations have an excellent opportunity to build both a broader base of support and awareness as well as acquire new investors," says Larry C. Johnson, nonprofit consultant and author of "The Eight Principles of Sustainable Fundraising" in an email interview.
The day isn't only promoted by nonprofits; corporations like eBay also get involved. "This year, we are releasing a number of celebrity auctions, charitable giving opportunities and nonprofit partnerships in the days leading up to Giving Tuesday," explains Claire Dixon, VP of global communications and global impact at eBay. "On eBay's Charity Shop, shoppers can also purchase gifts with 100 percent of proceeds going directly to nonprofit organizations."
But even with heavyweights like eBay behind it, Giving Tuesday has a long way to go to achieve Black Friday's recognition status. A 2015 survey found that 93 percent of Americans are familiar with Black Friday, compared with Giving Tuesday's scant 18 percent.
Many nonprofits hope to jump-start awareness, and thus donations, by incorporating Giving Tuesday into their yearlong fundraising plans. But does having a special day like this increase giving overall? Ratner is skeptical.
"The data that I've seen seems to indicate that it doesn't really increase giving; it just spreads it out a little instead of having all holiday and end-of-year giving happen in the last week of December," he says. "My belief is that Giving Tuesday doesn't address the core challenge in nonprofit fundraising — getting in front of a donor at the moment they care about and are motivated about the nonprofit's cause. Any 'day of giving' is arbitrary, and there's really no reason why they should motivate donors. But compare that to the urgency you feel after a natural disaster ... or after reading about an abused animal — that is what motivates donors, not dates on a calendar."
However, some organizations find Giving Tuesday does boost their bottom line. The St. Baldrick's Foundation, the world's largest private funder of research grants for childhood cancer, has participated in Giving Tuesday since 2014, raising $28,000 in its inaugural year.
"Last year we stepped it up and put together a full-fledged campaign featuring a St. Baldrick's Honored Kid," says social media and content manager Alison Sutton via email. "Our goal was to raise $50,000 in one day and with a strong communications plan, we were able to raise over $67,000 on Giving Tuesday." These extra funds, she says, came specifically from this campaign push, money they would not have had otherwise. The organization plans to participate this year as well.
Nonprofit consultant Johnson notes that the last 90 days of the year are the period in which some nonprofits receive 40 percent (or more) of their revenue. So, he can see the allure of days targeted at donations. But he cautions, "The gifts given on [Giving Tuesday] are unlikely to be repeated unless the organizations receiving them are focused on building relationships with the new donors that come into their fold. Unfortunately for many organizations, their focus is on the immediate money ... Sustainable revenue — what every nonprofit must have to survive and prosper — comes from the renewed interest and investments of their supporters."