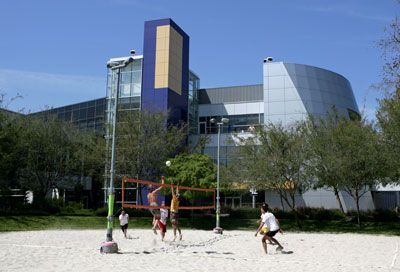 Justin Sullivan/Getty Images
The buildings at Googleplex don't look like your typical corporate offices. Volleyball, anyone? See corporations past and present in this series of images.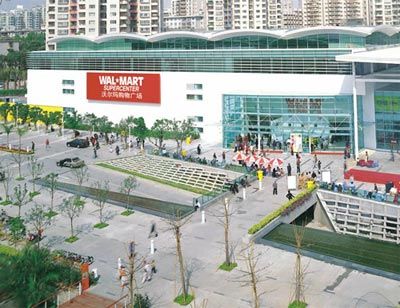 Wal-Mart revolutionized the retail business, but not without criticism. The company has seen its share of scandals, many of them originating with its workforce. In the next photo, see how worker rights and labor unions originated.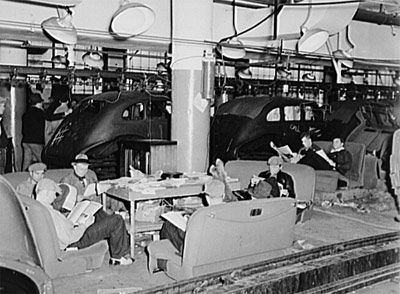 Corporations in the first part of the 20th century were plagued by labor issues, monopolies and harsh conditions. Labor union strikes give individual workers enough power to negotiate with a corporation. See more corporate protesters next.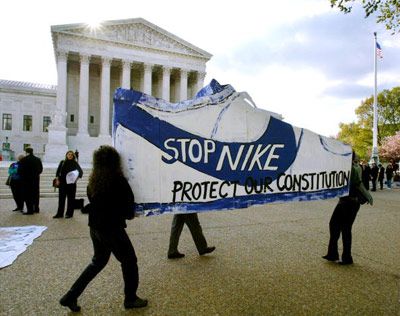 In 2003, protesters demonstrated in against Nike's assertion that as an artificial person, it has a right to use deception under the First Amendment. See another divisive issue next.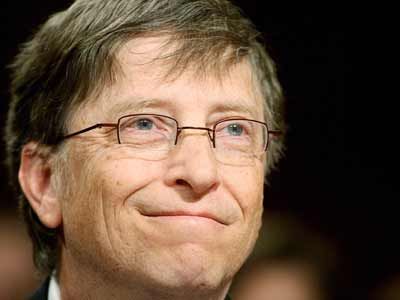 KAREN BLEIER/AFP/Getty Images
One of the most controversial businessmen around, Microsoft Chairman Bill Gates has been alternately lauded for his extensive philanthropy and criticized for Microsoft's near-monopoly of the computer market. Learn about outsourcing next.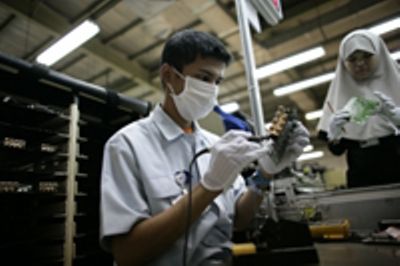 Dimas Ardian/Getty Images
Many companies are increasingly outsourcing the manufacture of goods to nations where they can pay workers lower wages to keep profits stable. See other jobs often outsourced, next.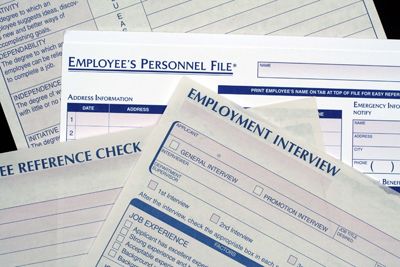 Photographer: Maxexphoto | Agency: Dreamstime
Many companies outsource corporate human resource functions including recruiting and hiring, shown next.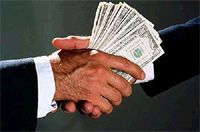 Employee compensation can be the deciding factor in whether or not a candidate accepts a job position, and benefits packages can be complex. Next, see something that's good for both employees and owners of a company.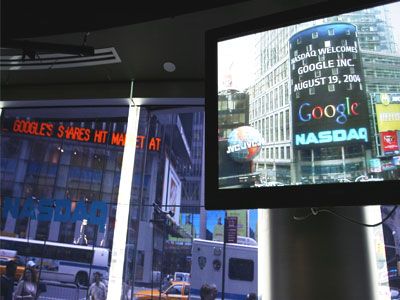 NASDAQ IPOs allow a company to go public on the stock market to sell stock and raise cash. Ready to see where it all goes down?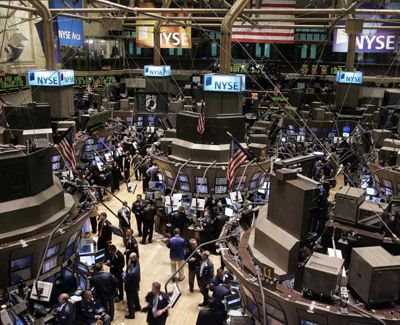 Stephen Chernin/Getty Images
Traders do business on the floor of the New York Stock Exchange. With recent trouble on Wall Street, though, market regulation may increase. But this wouldn't be the first time Americans have questioned unbridled capitalism...
Time Life Pictures/Time Magazine, Copyright Time Inc./Time Life Pictures/Getty Images
A 1975 Time Magazine cover pondered the future of capitalism with a little commentary from the political system's foremost thinker, Adam Smith. Learn How Capitalism Works.