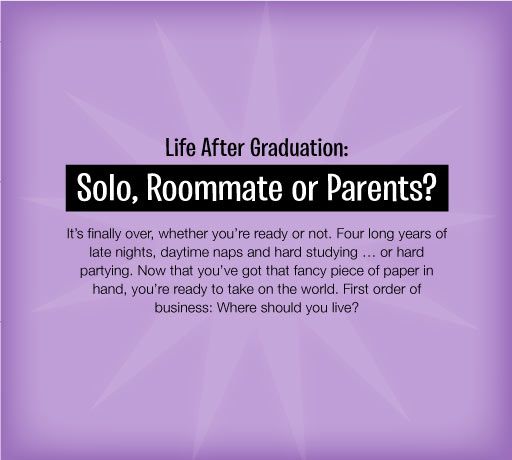 It's finally over, whether you're ready or not. Four long years of late nights, daytime naps, and hard studying … or hard partying. Now that you've got that fancy piece of paper in hand, you're ready to take on the world. First order of business: Where should you live?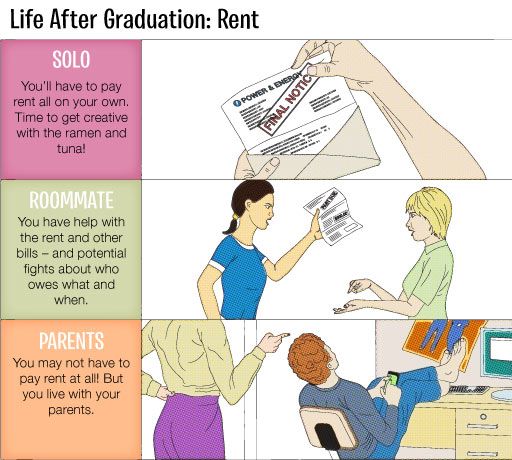 First, you've got to get your living situation squared away. Residence halls typically frown on graduates who refuse to leave the collegiate nest (and by "frown on" we mean forcibly evict). Parents often aren't jazzed about the prospect of having their fledglings come winging back after graduation.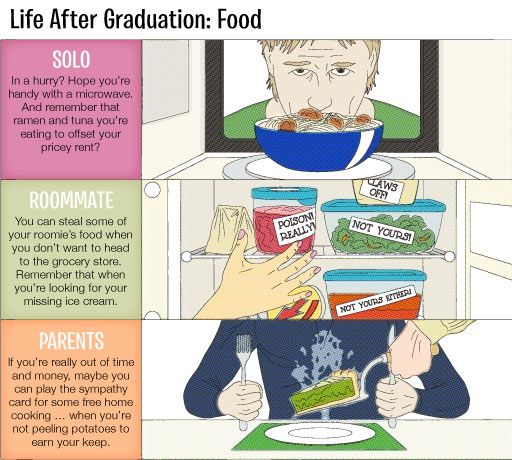 "Can you make me breakfast?" This is a loaded question. And the answer is usually no. Post-college, you'll typically need to take care of your own nutritional needs. How will you fare in terms of fare?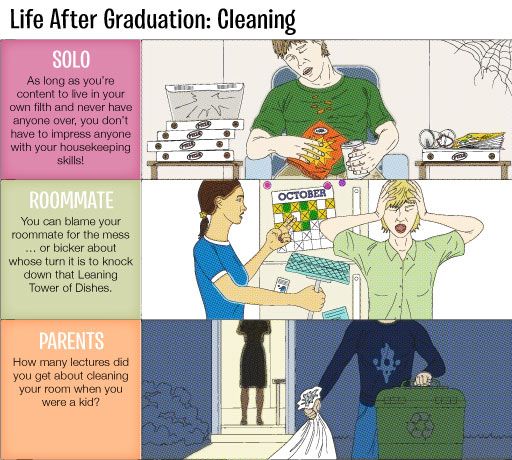 Admit it. You aren't super-skilled at cleaning. That's okay – we all start out that way, and there may be some hope for you yet. You know how brooms work, right? No? Oh.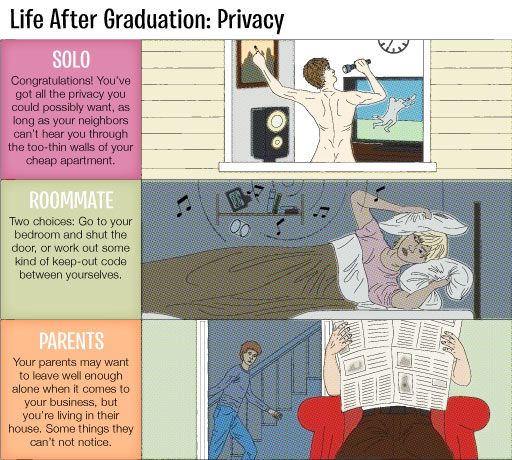 Ah yes, you've waited for this moment. You're free to do whatever you want, whether that's popping popcorn in the dryer (does that work?) or watching the most embarrassing movie marathon ever. Judge Judy just became your favorite person on the planet, didn't she? It's ok. We won't tell.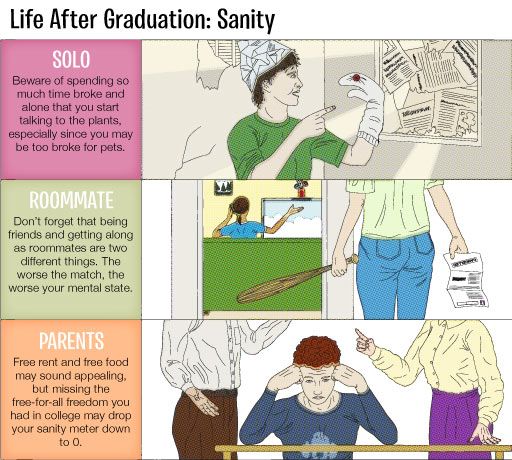 As a new-fledged youngling, it's important to keep your wits about you. Even when you aren't feeling very witty – or even particularly sane for that matter. So how do you stave off going completely nuts? You don't. But you can mitigate it.