Setting up Social Networking Accounts
There are three basic steps to using all social-networking sites:
Creat­e and post a personal profile
Search the network for existing contacts or browse for new ones
Add contacts to your network
Creating a Profile
To join any social-networking site, you'll first be asked to choose a login name and password. Once you're a member, you'll be asked to fill out some basic personal information, such as name, sex, age, location, hobbies/interests, etc. A lot of sites also allow you to upload a photo of yourself. This information is used to build a basic profile.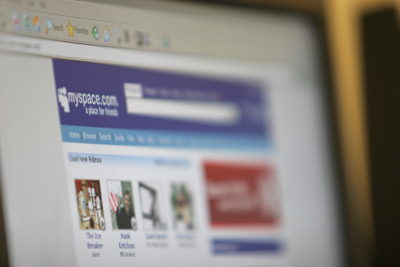 © Nicholas Kamm/AFP/Getty Images
Most social-networking sites then allow you to further personalize your profile, either by answering more detailed questions, filling out short descriptions of yourself and your interests, or by uploading media files -- such as photos, music and video. Some social-networking sites allow you to change the way the profile page looks to make it even more unique.
Sites with Social Networking Components
Social-networking Web sites didn't come out of thin air. If you look closely, some of the
Internet
's most popular destinations have always included powerful social-networking components.
There are more than 300 active social-networking sites, and each one has a slightly different process for creating a profile. However, the profile's function is always the same. It's the image of yourself that you present to the online world. This, of course, has its advantages and disadvantages.
The advantage is that online profiles give us a chance to put our best foot forward and choose to share only the parts of our lives that are the most interesting. A disadvantage is that visitors to your profile could "label" you as a one-dimensional figure -- a punk music fan, a sports fanatic, a depressed poet -- instead of a whole person.
On most social-networking sites, you can control who can view your full profile. On some sites, only "friends," or people who you've added to your network can see all the information on your profile, while others can only see your photo and some basic stats like your age and location.
On the next page, find out how to find and make connections on social networks.