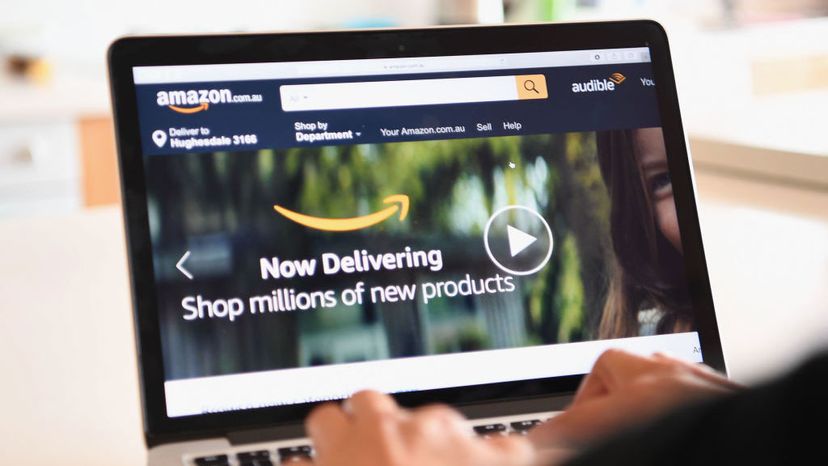 In his 1997 letter to the first Amazon shareholders, CEO Jeff Bezos laid out the three-word business philosophy that could soon make the online giant the first $1 trillion company in history: "obsess over customers."
That simple, customer-centric credo has driven a string of innovations unmatched in American retail:
Amazon posted some of the first customer reviews next to its products (1995)

1-Click (1997) eliminated the need for Amazon customers to re-enter billing information with every purchase

Amazon Prime (2005), a free-shipping loyalty program, has ballooned to become Amazon's all-encompassing shopping and entertainment ecosystem

Amazon Kindle (2007) basically created the downloadable ebook device market and continues to dominate it

Amazon Echo (2015), a smart home gadget dismissed as a gimmick, became the top-selling item on Amazon.com for Black Friday 2017
And then there are all the innovations that Amazon's customers don't see, but that allow Amazon to make good on promises like same-day delivery. Scot Wingo, executive chairman and founder of ChannelAdvisor, an ecommerce strategy consultancy, says that Amazon's 116 nationwide fulfillment centers and the "billions of dollars in investment to make that happen" all stem from that original shareholder letter.
"Bezos said in 1997 that customers won't get tired of low prices, selection and great shipping," says Wingo. "Here we are 20 years later and those are the things that have really differentiated Amazon from everyone."
Onine shopping in the third quarter of 2017 accounted for 9.1 percent of total retail sales in America. That's an increase of 15 percent over 2016, which itself was 15 percent better than the same quarter in 2015, and it's expected to grow at that same rate for the foreseeable future. (Although you might be forgiven for expecting internet shopping to be a higher percent of retail sales by now, few people buy groceries and cars online, two of the biggest retail sectors.)
In that small but growing online retail pond, Amazon is by far the biggest fish. Check out some of the latest stats:
Amazon's online dominance is a thorn in the side of just about every retailer in America. Consumers accustomed to the low prices and absurdly broad selection of Amazon are often disappointed when they walk into traditional brick-and-mortar retailers. This has led to the growing practice of "showrooming," in which shoppers visit physical retail stores to try on clothes and size up gadgets, then go home and buy them online, often through Amazon.
But just when retailers started thinking that brick-and-mortar was a death sentence, Amazon flipped the script. The online-native company recently opened its first brick-and-mortar bookstores, a market it originally helped kill (R.I.P. Borders, Waldenbooks and B. Dalton). Then Amazon bought Whole Foods with its 450 US locations, which may one day have no checkout lines or cash registers, just like the Amazon Go pilot grocery store in Seattle.
Does that mean that the Amazon way is the only way to win in retail? Not necessarily, says John Rossman, a former Amazon executive and managing director at the Seattle consulting firm Alvarez & Marsal, who not coincidentally wrote a book called "The Amazon Way: 14 Leadership Principles Behind the World's Most Disruptive Company."
"For every company, it's about knowing who your customer is and figuring out different high-value ways to serve them in unique ways that others would have a tough time copying," says Rossman. "Amazon has its own approach to it, but I wouldn't recommend that everyone follows Amazon's playbook."